LONDON FASION WEEK 
INTRODUCTION 
We have just come back from LFW SS21, this season with Director of Artistry, Pablo Rodriguez creating beautiful bespoke looks for Mark Fast, David Koma and Richard Malone. 
This season was a little different due to Covid– 19 restrictions but definitely did not disappoint. Frankie McKernon, Head of Professional Development was backstage as part of Pablo's team said "this year we have launched so many new beautiful products that have quickly become key staples in my makeup kit. This season we had an opportunity to mix it up with introducing Beyond Foundation, Sheer Veil, Beyond Liquid Highlighters and the stunning Movement Artistry Palette". 
FASHION WEEK
'Summer Clubbing'  
Inspired by the eighties with a bold wash of colour paired with an elongated wing and luminous skin. 
Pablo used the Movement Artistry Palette for both the warm copper and shimmery violet accents on the eyes. Both looks were amped up with a black smokey wing on the outer corner. False Lashes in Captivate were applied on the corner to add even more drama. Skin was kept very minimal, applying just a light layer of Beyond Foundation to give a flawless glow. Translucent Powder was used in the T-Zone to control shine. On the lips, Sheer Veil Lipstick was used on fair skin tone girls and Funberry for medium and dark skin tones.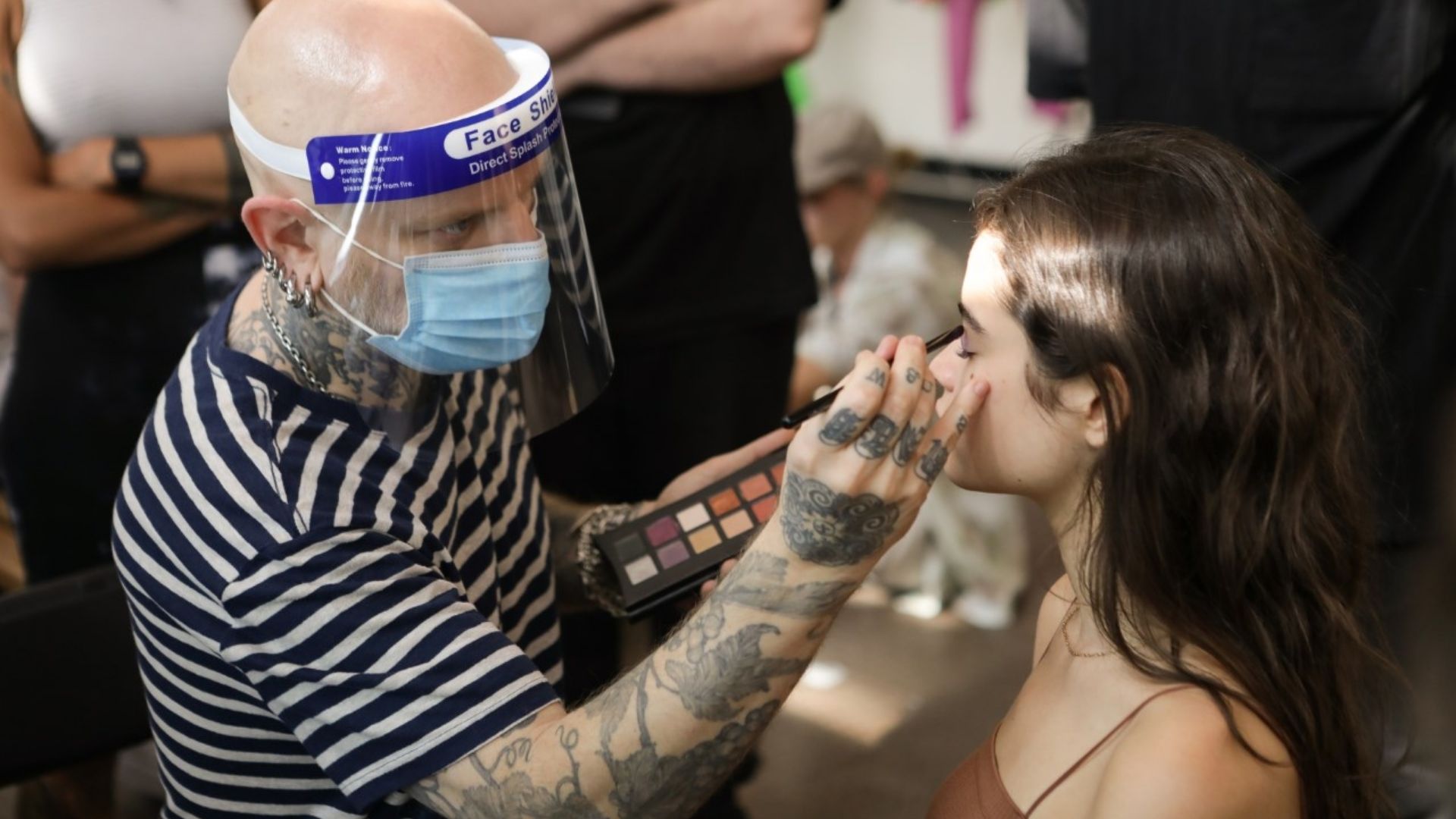 'Masterpiece Minimalism' 
Taking inspiration from classic oil paintings and how light reflects on the skin. With only one model for the shoot, the tones of the makeup matched her skin tone.  Beyond Foundation created a glowing, glass skin base. Paired with Epic Beyond Liquid Highlighter, premixed before application with Beyond Foundation and applied to the cheek bones, temples and cupids bow for added dimension. Finishing the look with Sheer Veil in Souffle.  
This is the new way of highlighting Pablo states, 'mixing metallic products with a dewy finish foundation, it's not one or the other, it's both'. 
'Court Chic'
Pablo created the super hydrated skin for David Koma with the new Beyond Foundation with Loaded Lip Polish in Glaze applied to the eye lids and cheek bones for a post workout glow. Sheer Veil Lipstick in Pose was buffed onto the lips and applied as a low blusher creating an energetic flush to the skin.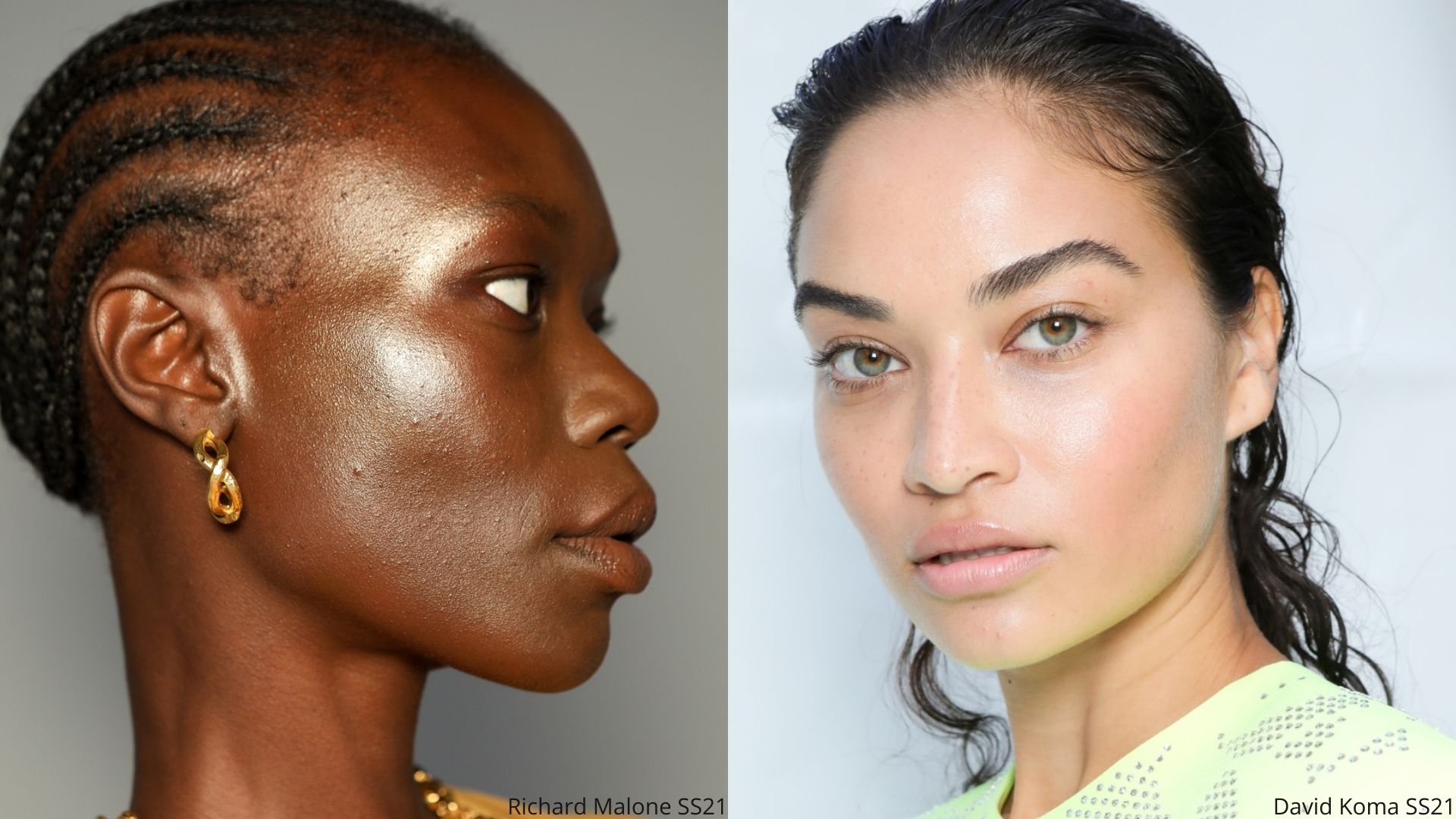 WHATS NEW 
This season at Fashion Week it was all about the skin. Summer clubbing eighties vibes at Mark Fast, court chic and super hydrated at David Koma and the light reflecting skin in oil paintings at Richard Malone. All 3 looks created by Director of Artistry Pablo Rodriguez this season were unique but a key trend shining through was beautiful radiant skin.  
This was made easy to achieve with the brand new Beyond Foundation. 
Discover our all new lightweight and illuminating Beyond Foundation to achieve light reflecting, radiant skin. The vegan and cruelty-free Foundation offers sheer coverage and a silky-smooth finish across 25 shades. The moisture-packed formula contains Hyaluronic Acid and Vitamin E, renowned for their radiance boosting properties. Beyond Foundation leaves all skin tones with envied luminosity and a glowing complexion, allowing your inner light to shine through.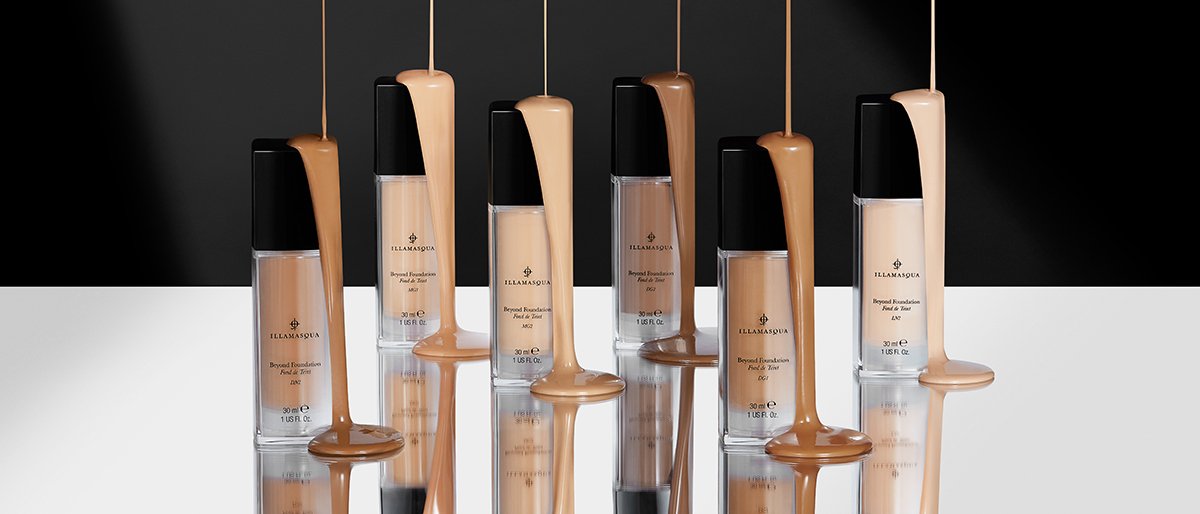 LETS TALK
Head over to our IGTV to watch Pablo Rodriguez, Director of Artistry talk all about this year's Fashion Week looks and all the inspiration behind them. 
MEET THE ARTISTS
We caught up with Coco Hirani Professional makeup artist with 10+ years experience. Working in various sub sectors of the industry ranging from Fashion & Runway, Editorial, Advertising, Musicians/tours/videos/live performance, TV & Film, Theatre, Bridal & Special Occasions, Red Carpet and Body painting.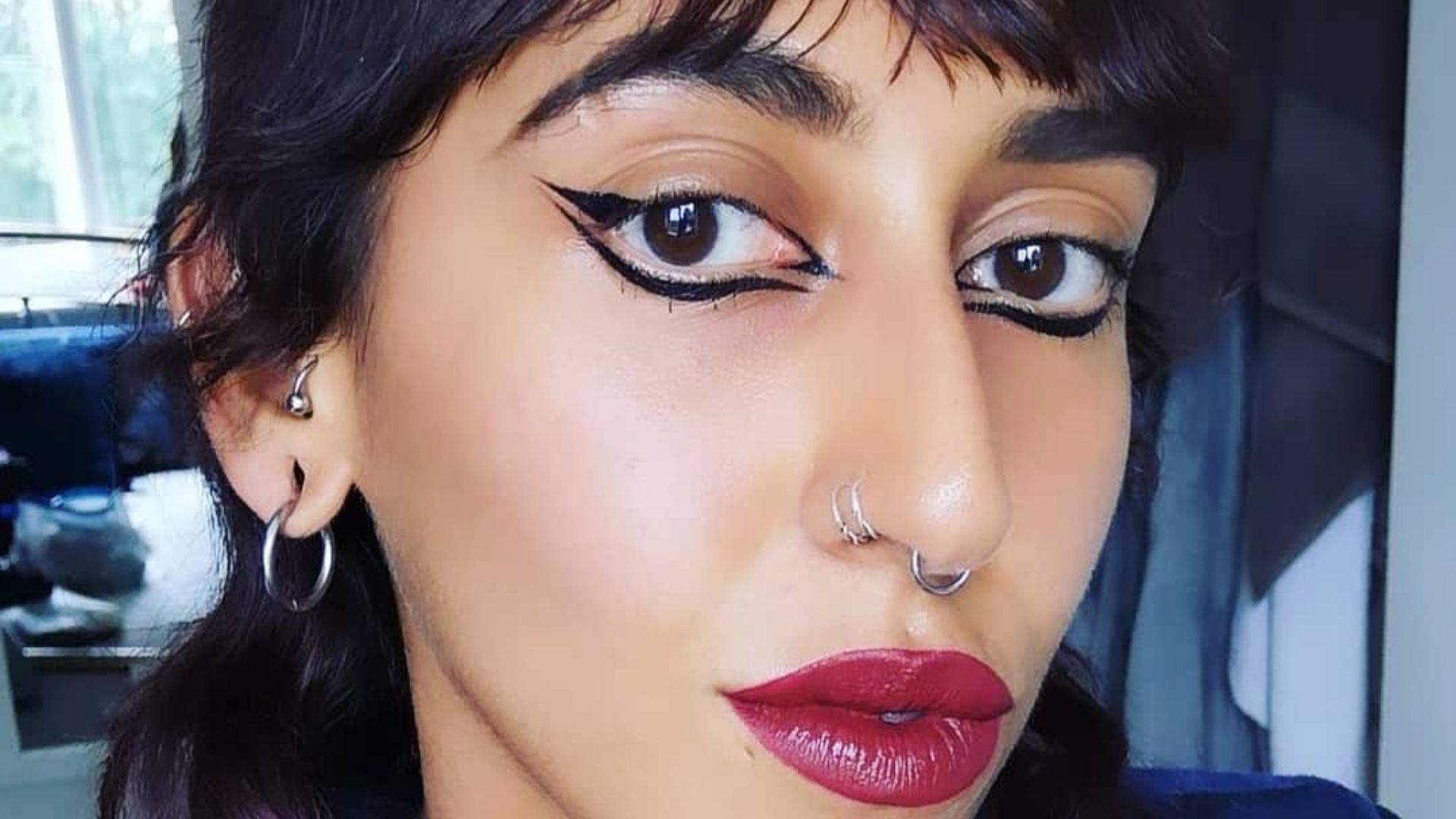 She takes great inspiration from history, arts, people and print. Having a wide spread network of people within the industry has enabled her to work on teams for Pablo Rodriguez, Andrew Gallimore, Thomas De Kluyver and Val Garland.
Coco is no stranger to backstage and has become a freelance key member of the Illamasqua artistry team.
Why did you become a makeup artist?  
'To be honest, I fell into the industry totally randomly. I was studying the arts, and started to paint faces at Halloween. Before I knew it, I was working on beauty counters and began my career.'
 Do you have any makeup qualifications?  
'I'm self taught, I was fortunate enough to be surrounded by incredibly talented artists whom I learned from. Also working on a make-up counter really allowed me to learn about different completions, colour theory and style. '
What advice would you give to someone trying to pursue a career in the fashion industry working backstage?  
'Be professional, ask questions and pack clever. Working backstage can be testing in many ways however it is exhilarating. Contact agencies and artists that you aspire to learn from to have opportunity to get on teams and start working backstage. It can be a very busy high-pressure environment, but backstage etiquette is something that you learn overtime however it's always good to ask questions if you are not sure about something.  Get experience before hand on doing beautiful skin with minimal product on a variety of completions. Cater for ALL skin tones and skin types. ' 
What would you say are some key trends coming up next season?  
'I definitely think it's paired back with a focal statement eye or lip. I've been seeing lips in tropical colours ( Bora Aksu, Versace,) 70s/80s inspired textures and shapes (Mark Fast, Blu Marine,) and beautiful polished minimal skin (David Koma, Burberry, Max Mara). There are also some graphic liner moments with Christian Cowen and Francesca Liberatore.'  
What do you love about working as part of the Illamasqua team assisting Pablo?  
'Pablo has always been a huge inspiration to me. As an artist and a person! I've learnt so much about fashion and makeup through working with him. Over the years we've really been able to build our working relationship which really shows when we are working together.'  
'The Illamasqua team are brilliant, so supportive and respectful. They also listen to opinions about products, colours and new releases which I think is a big win as they are experiencing it first-hand but also can get direct feedback. They are also so generous with their time and products! It's been really great to get to know and work with the team. I hope this is only the beginning! '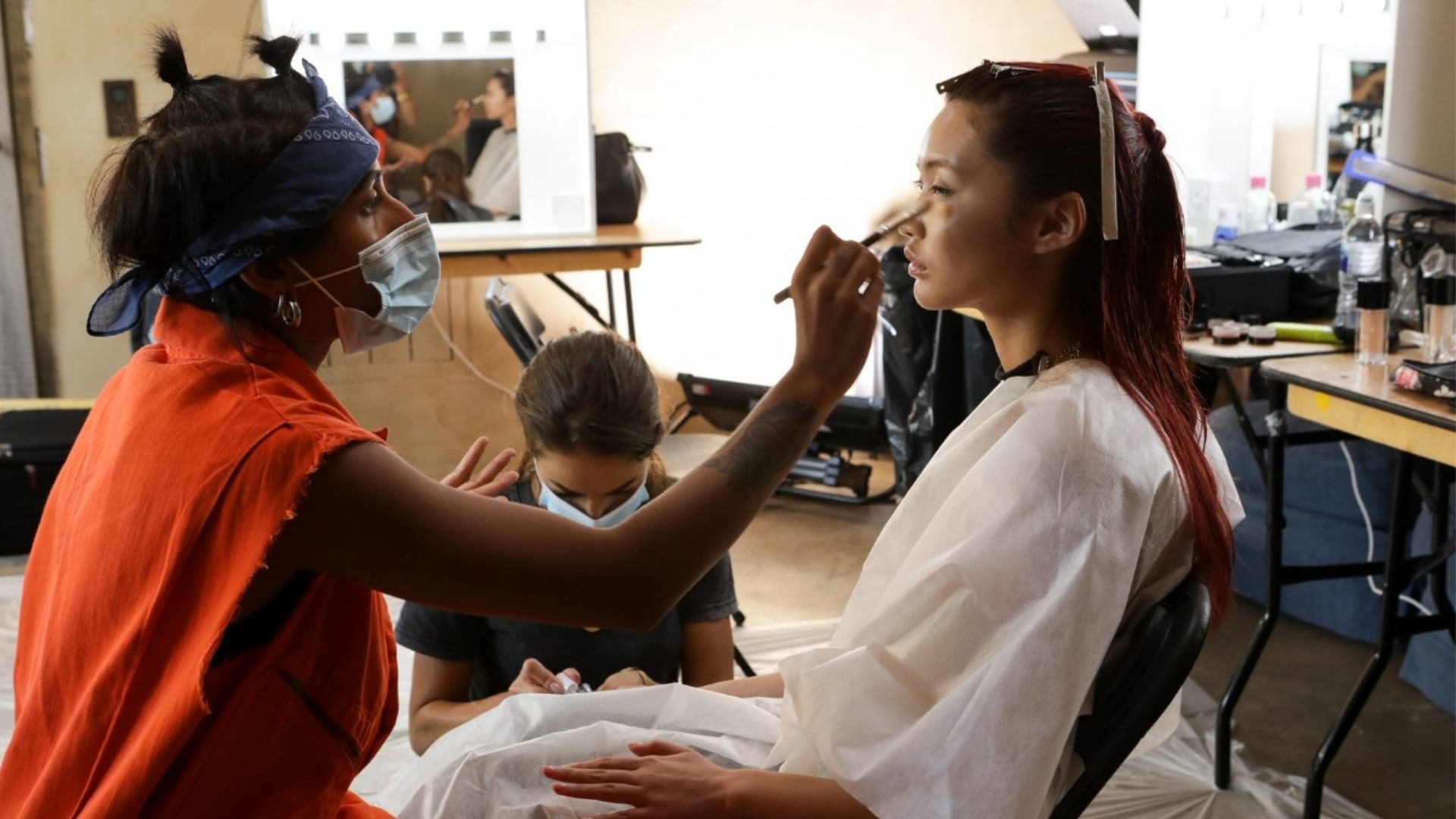 What are your top 3 favourite Illamasqua products?   
'Beyond Liquid Highlighter in shade Epic – I love this as it looks like liquid metal on the skin! So reflective and not bitty or glittery! I like to mix it in with my body moisturiser so that my skin radiates and glows from across the room!'  
'Colour Veil in shade Consume – I love the jelly formulas of these. Multi use and blend so effortlessly. I often use one shade for eyes lips and cheeks! So quick with a monochromatic impact which I love! This bricky shade is my favourite as it looks good on everyone anywhere!'  
'Sheer Veil Lipstick in Souffle – This shade is such a perfect nude for a deeper completion! It's got the right balance of sheerness and coolness in tone! I also love it on the eyes as it makes them look so creamy but subtly! A statement look that is tonal with the skin! '