Day 3 of London Fashion Week Spring/Summer 2021 and our second collaboration of the season, Richard Malone. Known for his signature structures and fabric masterpieces, he opted for a short video to showcase his collection. 
Malone used lockdown to his advantage creating emergency PPE for the pandemic as well as using the time to create new toiles and samples exploring silhouettes. Pablo Rodriguez, Director of Artistry created a 'Masterpiece Minimalism' look to compliment the clothing and draped studio backdrop.  

Taking inspiration from classic oil paintings and how light reflects on the skin. With only one model for the shoot, the tones of the makeup matched her skin tone.  Beyond Foundation created a glowing, glass skin base. Paired with Epic Beyond Liquid Highlighter, premixed before application with Beyond Foundation and applied to the cheek bones, temples and cupids bow for added dimension. Finishing the look with Sheer Veil in Souffle. 
This look will suit all skin tones, simply select foundation and lipstick that compliments the individual and add highlighter to the foundation for a strobe look. The reference of the oil paintings can be seen in this classic makeup look.
This is the new way of highlighting Pablo states, 'mixing metallic products with a dewy finish foundation, it's not one or the other, it's both'.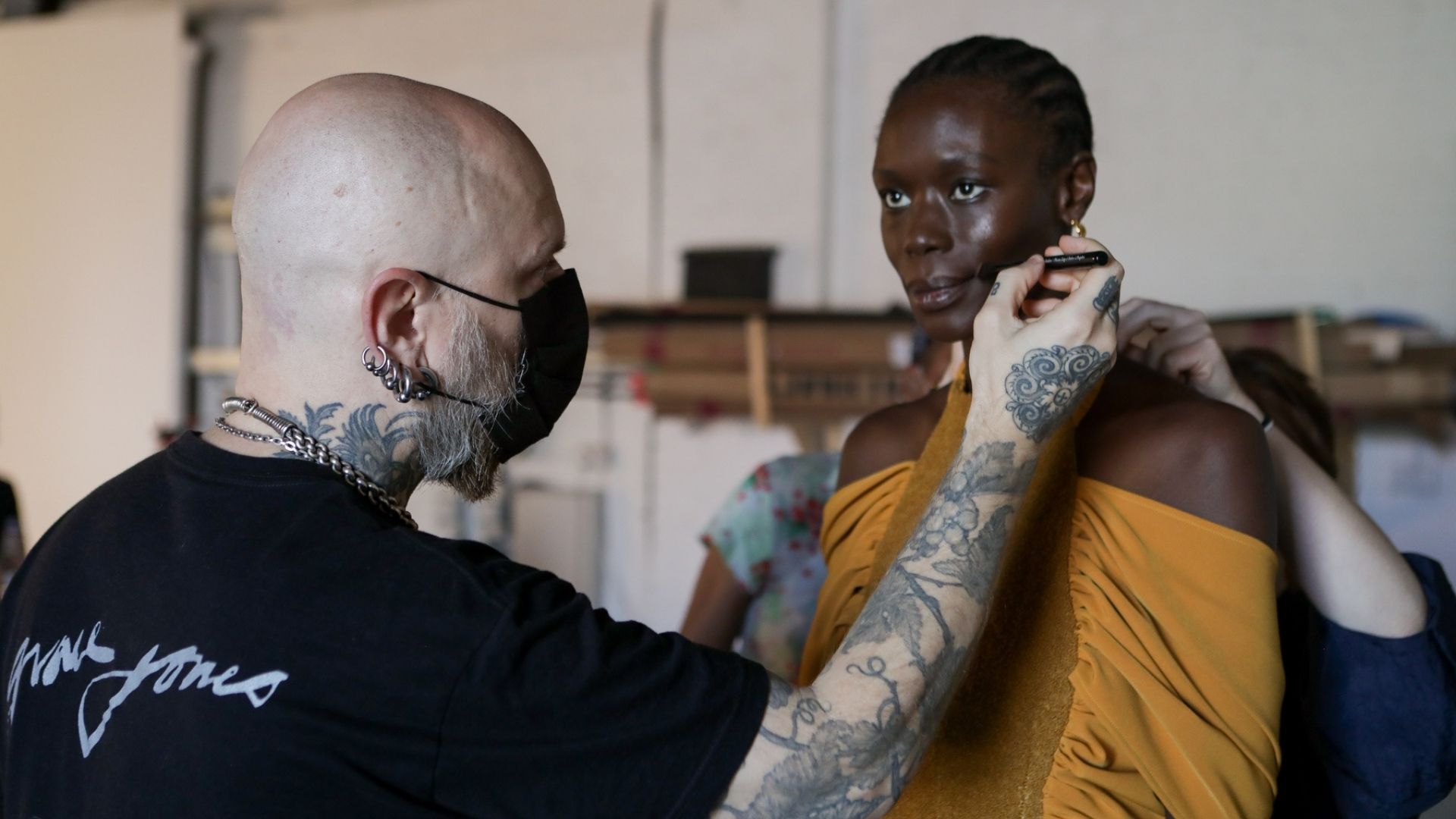 Let your glowing skin do all the talking and recreate the look for yourself with the products fresh from Fashion Week.