Glow get them this party season with our Prep and Glow Vault, the perfect go to for a party look. Featuring our Hydra Veil Primer and new Beyond Powder in OMG Burst.
We have taken two of our favourite items and brought them together with a twist.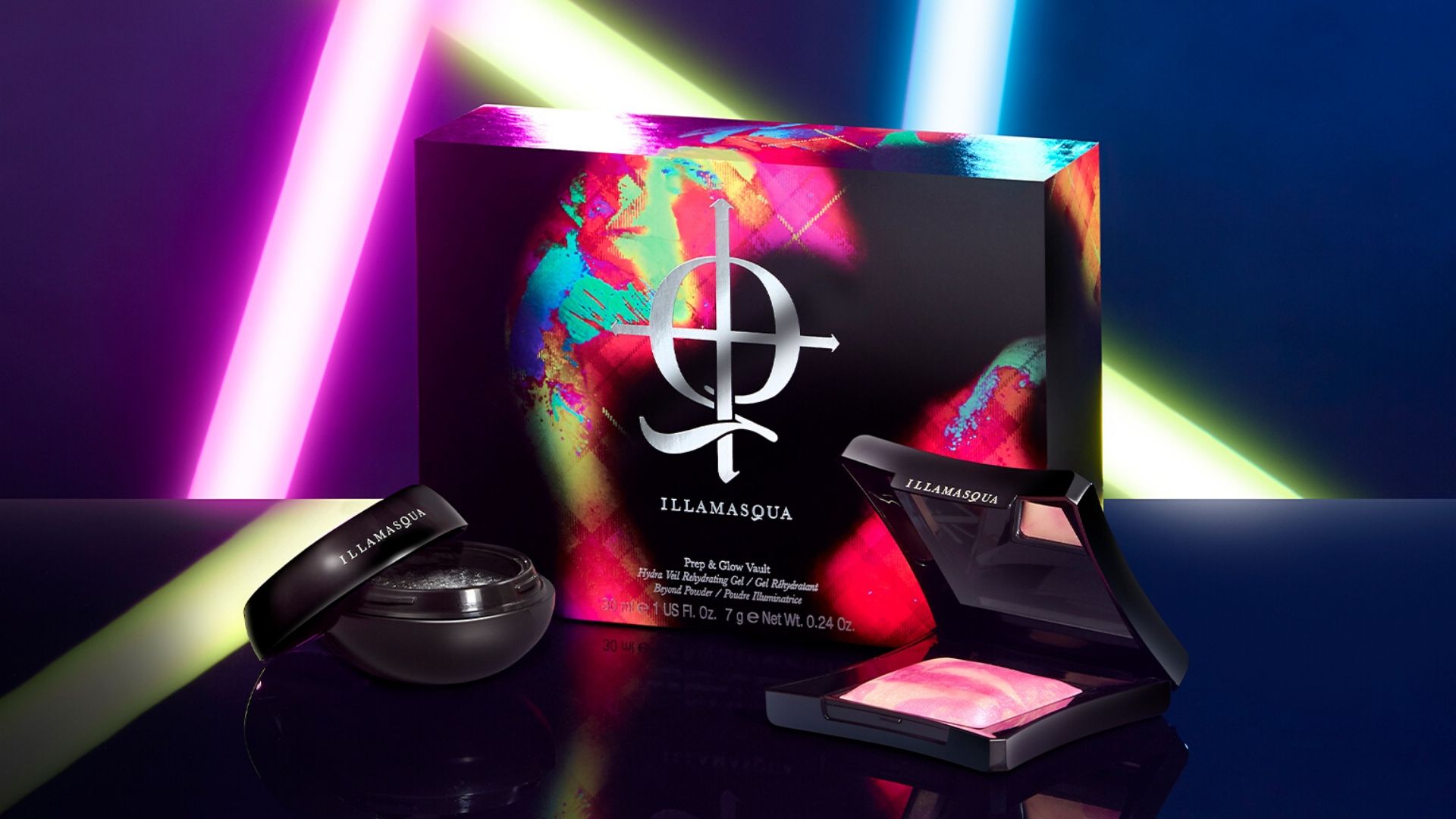 Our loved by many Hydra Veil, creates the perfect canvas for your Foundation or can be worn alone for a fresh, dewy look. Our self-levelling clear gel includes Microalgae, Vitamin C and B3. All ingredients which helps maintain your skins hydration and creates a healthy-looking glow to your skin.
Add the extra party sparkle with our OMG Burst. Perfect for finishing off your party look. Dust over your cheeks or any high-points you want to highlight or mix it into your eye and lips creations. Think our OMG Beyond Powder with a marbled pink iridescent twist.
The perfect set for a two-step routine to radiant skin. Pablo Rodriguez, our Head of Artistry shows us below how to create the Prep and Glow look.
Many of our Professionals who we work with love our Hydra Veil and Beyond Powders. It is no shock that they are at the top of their Illa-must have's and used to create many glam looks on clients. That is why we created this set for the perfect Christmas glow.
Frankie McKernon our Head of Professional Development, brings us two pro tips on how to use this set in your look this festive season.
"I love using a flat foundation brush to layer Hydra Veil onto the skin. The unique texture and qualities, not only preps this skin for your makeup application, it also helps to control moisture levels and reduces redness."
"OMG Burst has the perfect pink undertone to brighten any complexion. Use with a fluffy blending brush to apply precisely to the top of the cheek bones for a glam finish or with a big powder brush, sweeping upwards over the cheeks and brow bone for a more natural effect."
The result: healthy-looking, illuminated skin to have you party ready.