Introducing our new virtual consultation service allows you to learn, create and shop from the comfort of your home. 
Join one of our professional makeup artists for a consultation to discover must-haves and receive expert makeup advice. Or, if you're feeling creative, choose a hands on makeup lesson and our artists will guide you step-by-step through the creation of a full makeup look. 

Here are some of the sessions that you can choose from. 
BEAUTY CONSULTATIONS 
PERFECT SKIN 
Perfect skin is the basis of all makeup, and with the right products and tools, it can exude health, wellbeing and youth. Whether you want it to be barely there or a full coverage airbrushed look. Our team of professional makeup artists will be able to show you the right products you need to create the skin look you want, bespoke to your needs.  
EXPERT EYES 
Eyes are often the key feature to many makeup looks but can be the area that most people struggle with. Let us take you through the key products and tools you need to help you enhance your eyes and create the makeup look you want. From an everyday eye look through to something more smokey and sultry; Our Artists will advise you the products you need to compliment your makeup bag.  
PRO TO PRO 
With makeup artisty at the heart of Illamasqua our products are designed with the professional makeup artist in mind. Whether you are starting out as a makeup artist or an experienced pro, this consultation will help you find out more about our products tailored to the needs of professional artists. We can show you the products you need to have to maximise your creativity and artistry. We can also showcase the multitude of ways some of our products can be used to save both space and time. 
BEAUTY LESSONS 
MAURE BEAUTY  
As we get older, it can be easy to get stuck in a makeup rut or we can feel that too much makeup makes you feel overdone and a fake version of your true self. Let one of our makeup team take you on a step by step guide to creating a youthful, fresh, radiant and enhancing makeup look. That won't leave you overloaded with heavy products and complicated techniques. We will show you the how and what when it comes to making yourself look and feel great with modern, easy to apply makeup. The lesson is tailored completely to you and will be completed step by step.  
FULL GLAM 
This service is for special occasions, nights out or for those that want to learn how to do a full glam look that covers every element of makeup. In this lesson one of our professional makeup artists will show you step by step how to create a full-face look. The lesson is tailored completely to you and will be completed step by step. 
EVERYDAY BEAUTY 
Want to ensure you're looking your best day to day? This lesson will guide you through the techniques for a full-face look that enhances your natural beauty. The lesson will start with a discussion about your unique makeup style, your artistry skill set and more importantly what of your makeup elements you struggle with.  
WEDDING MAKEUP 
Nobody knows your face like you do, so doing your own wedding makeup can be an easy, affordable and very personal option. One of our professional of makeup artists will help you discover your wedding makeup needs step by step. Starting with a discussion of what look you want, how you normally wear your makeup and your makeup skill set. The lesson is tailored completely to you and the look you want to achieve on the special day.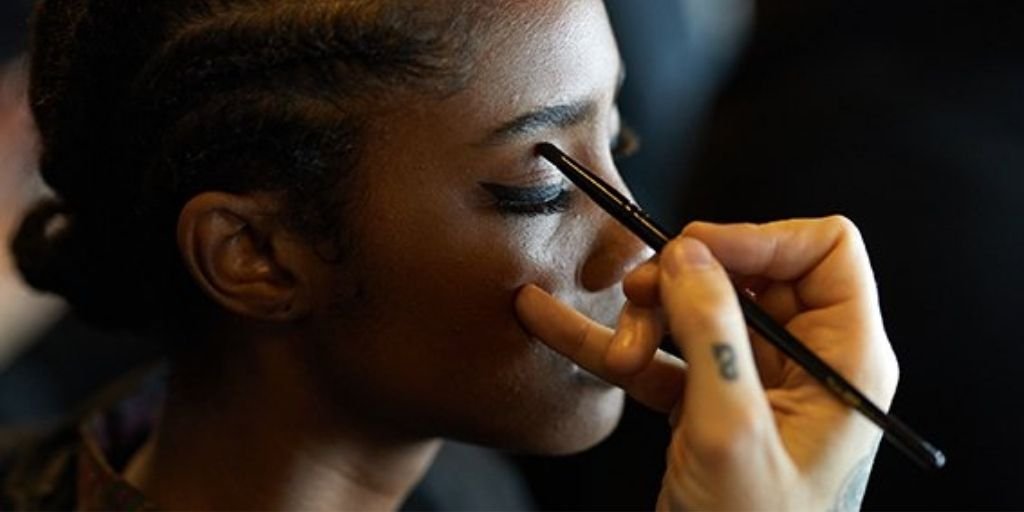 Get yourself booked in, get creating and learn alongside our professionals here.
We would love to hear what you think of our virtual consultations and also any recommendations of topics you would love to see in the future, head over to our social and get in touch.