Wearing a face mask has become the new norm in many countries, being introduced to our everyday lives due to the ongoing Coronavirus pandemic. It's not only our daily routine that needs adapting, our beauty routine also needs to change too. 
The key is finding long-lasting, transfer-proof products, as well as potentially trying something new and letting your eyes do all the talking. Lucky for you, our Illamasqua Professionals are here with top tips and go-to products to adapt your makeup routine for a mask. 
ALWAYS PREP YOUR SKIN 
'To get your makeup to be mask proof, you have to ensure long wear. As Foundations and Concealers tend to be cream or liquid based, you need to add a couple of key products that will ensure they don't budge. I swear by Hydra Veil Primer for creating a long wearing base for makeup. Alongside it's hydrating and skin smoothing benefits, this powerful Primer creates a light base for your Foundation to adhere to, giving any Foundation the long wear, smudge proof benefits you need.' 
Mel Barrese, Head of Education. 
The part hydrator, part primer, our Hydra Veil will instantly hydrate and smooth your skin with its self-levelling, futuristic clear gel. Featuring Microalgae, Vitamin C and B3 that all work together to help maintain skins hydration levels, creating a healthy looking, balanced finish. Plant extracts also provide a calming and refreshing feeling, perfect for giving your skin some love while wearing a mask.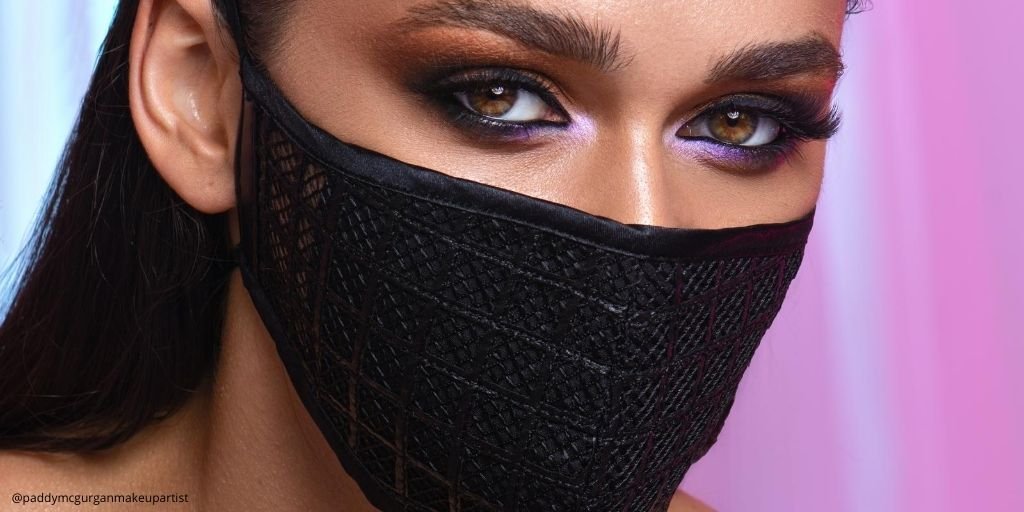 LESS IS MORE 
'When wearing a protective face mask, to avoid your makeup either smudging or transferring to the mask, an overall rule is less is more, especially in terms of lips and face.' 
Pablo Rodriguez, Director of Artistry. 
'Illamasqua's Translucent Powder in either compact or loose version is another key product for mask-proof makeup. This finely milled powder won't affect the colour of your makeup and won't create a heavy build-up of product, instead it will set your Foundation and hold it in place. Even if you love a glow, I always recommend using a powder down the T-Zone, so when you're wearing a mask, powdering your chin area is a must!' 
Mel Barrese, Head of Education. 
Perfect your base with a perfect finish with our Loose Powder. Finely milled, Translucent Powder is soft and light and fixes your makeup flawlessly. Great for creating mask proof skin. This is a must in the kits of the Illamasqua Pro team when working on set. 
IT'S ALL ABOUT THE EYES 
'Play with colour Eye Shadows, Mascara, Liners and brows, even false lashes, are the way to go for a look that will stay on in place. Keep Foundation and Face Powders or Bronzers to a minimum, while wearing the mask, it's all about eyes.'
Pablo Rodriguez, Director of Artistry. 
While wearing your mask let your eyes do all the talking, explore the possibilities with long wear and highly pigmented formula's such as our Artistry Palettes. Go for a bold wash of colour or a stand out wing to make a statement.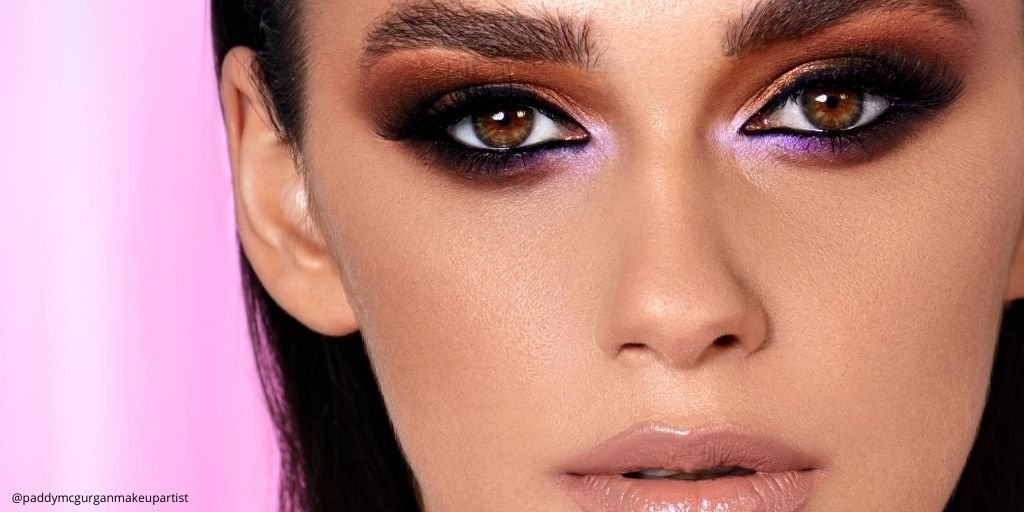 WANT A PERFECT POUT? 
'Matte textures tend to stay on better than glossy ones on lips. I would opt for a bold colour and create a sheer lip stain using a blending brush that will not come off that easy.' 
Pablo Rodriguez, Director of Artistry, 
'When it comes to lips, matte finish products are your new best friend when wearing a mask. Anything that has sheen or gloss will immediately transfer and move, so stick to formulas that are little more dry and mattifying. I would recommend using a Colour Lip Pencil all over the lip, as a replacement for a lipstick, simply line your lips and then fill in the central area, you will get great, quick colour pay off but more importantly, you will get a matte finish that will be transfer resistant and really long wearing.' 
Mel Barrese, Head of Education. 
Matte Lipsticks will stay put longer when wearing a mask, making our Antimatter Lipsticks the perfect finish. The application of your Lipstick can also help, apply your favourite Lipstick as a stain or pair up with a Colouring Lip Pencil; To add to the longevity of your perfect pout.   
MASK PROOF MAKEUP MUST HAVES