The final day of London Fashion Week is here and what a show to end our trip on. Mark Fast took us right back to the Swinging Sixties with his catwalk, vision and makeup.
Last season we had contrasting pops of colour on the cheeks and eyes, with a sea of bright green and purple eyes from our Electrify Artistry Palette. This season the neon colours were nowhere to be seen, instead a strong wing outlined the eye with False Eyelashes. Paired with a nude lip and lightly blushed cheeks.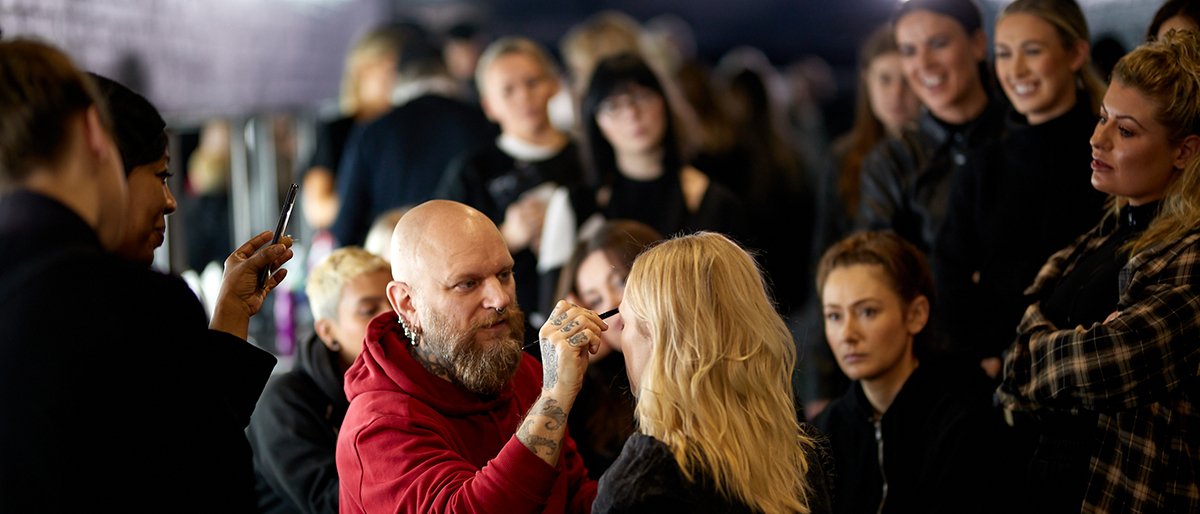 'The makeup was very Sixties inspired. We created a very thick black wing on top of the eye, making sure it was very angular and straight. We used False Lashes in style Desire to emphasise the wing style. Finishing the eye with a little bit of smudged Eye Shadow underneath from the Elemental Artistry Palette to make it balanced.'
'We kept the skin quite matte and for the lips and cheeks we gave them a peachy tone. For the cheeks we used Colour Veil in Enamour paired with Chara Antimatter Lipstick for the perfect duo. The inspiration was all the 60's icons all blended together. Francoise Hardy, Brigitte Bardot also a bit of Lana Del Ray thrown in there too. A very pretty and very flattering look because you can tailor the liner to your eye shape.'
Pablo Rodriguez on his Mark Fast look.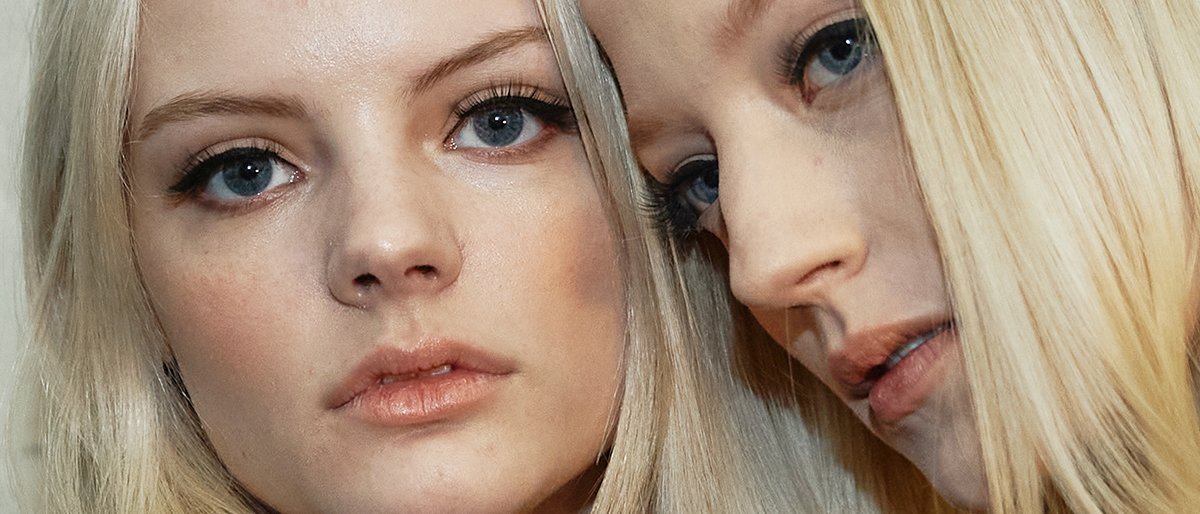 GET THE LOOK