Hey beauty lovers, it's PrettyLittleThing here and we're showing you our top picks from Illamasqua's brand new Electro Tartan Collection! Firstly, can we talk about the super sleek packaging?! Before we've even unboxed, we just know this collection is going to be a big vibe.
Electro Tartan perfectly combines bold and bright hues with autumnal, earthy tones to create a palette you didn't even know you needed. Yep – that's right, neon is very much here to stay. A reigning trend at both London and Paris Fashion Week, ultrabright tones and futuristic elements are what you can expect from big brand names this A/W. Party season is all about standing out and making a statement, and Illamasqua's Christmas collection is no exception.
We put Electro Tartan to the test and asked our team what their first thoughts were when opening our gifted Illamasqua products!
"I am actually obsessed with this product! It's highlighter but with a boujee bright pink twist. And oh my god, that glow! It gives off an iridescent sheen with pink-y gold undertones. I applied it to my cheekbones, nose, cupids bow and my collar bone for an extra glowy look."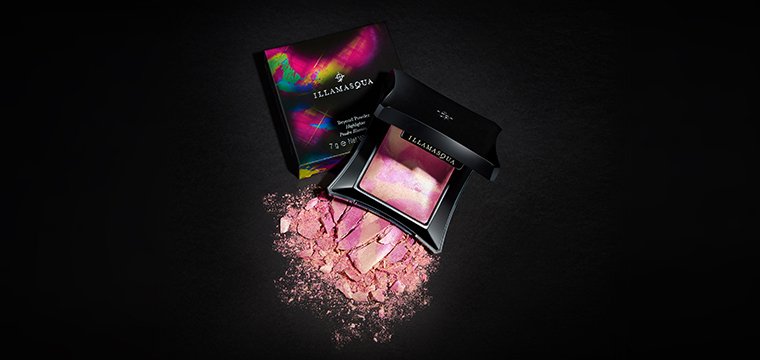 "This colour is super on-trend right now and I am so here for this lip shade. It's a classic, statement winter look. It's also incredibly soft and more of a creamy texture rather than matte, which I love. The liner is the perfect match and just gives your lips a fuller, plumper look. This lip duo is definitely one to add to your make-up bag!"
"I love a bright, bold lip so this shade is a dream to me! The colour just glides on and feels so creamy. For the ultimate soft glam look, I'd definitely pair Antimatter with a super subtle brown and gold smokey eye. I'm definitely going to be all about the bold pops of colour this season – so chic!"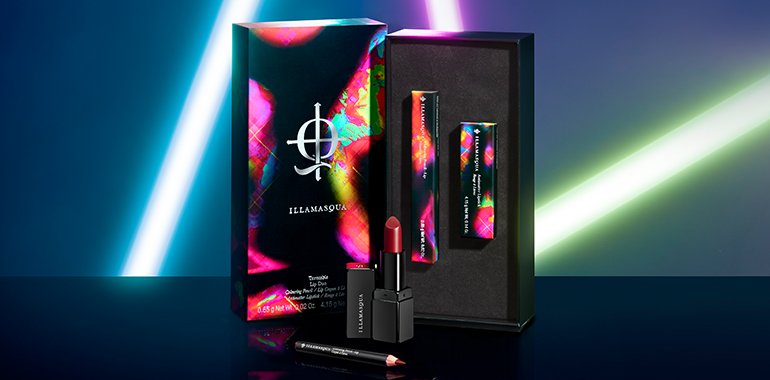 "Love, love, love! These colours are going to look amazing this party season. I love how there's the option to keep it classic with your autumnal browns, golds and blacks, or go completely the opposite way with neon yellow, blue and green. The colours are just as bright on your skin as they are in the palette too which is always a huge plus. This palette is super versatile."
So, there's the verdict! Whether you're buying for yourself or treating your best gals, we'd definitely recommend purchasing products from this incredible new collection. We love that you're able to blend the different shadow shades to create something that's totally new and unique. And most of all, we love that Illamasqua are bringing something original to the festive season! Glow get 'em, honeys!