You can never have too many nude Lipsticks in your makeup bag, especially if you are a makeup artist! A day to day nude lip or a neutral pout with standout eyes is a go to look.  
'Nude Lipstick can mean different things to different people, to some it might be a light pink-peachy tone, to others it could be the same colour as their skin or their lips' states Mel Barrese, Head of Education. When trying out Lipsticks of trying to find your perfect nude it is important to keep this in mind. 
'The perfect nude can be either the one that enhances your natural lip shade, or the one that is similar to your skin colour to tone down your lip colour and emphasize a different feature on the face like skin or eyes.' 
'Nude lips can go from light to dark depending on complexion, but they are always flesh tones, that means any pink, beige or brown can be a perfect nude, from Ultramatter in Bare for a pale hue, to Antimatter in Elara for a much deeper shade.' Pablo Rodriguez, Director of Artistry. 

SO WHERE TO START 
Your skin undertone can be a great starting point when looking for the perfect nude to compliment your complexion. 'Understanding this will help you find the balance between dusty pink undertone nudes for brightening your complexion or coral/tangerine undertone nudes to warm up your complexion." Frankie McKernon, Head of Professional Development advises. 
Pablo's tip is that he 'would choose a nude lip that mimics that undertone'. Whether you are a golden, rose or neutral undertone pairing this to the hue of the nude can be a quick win to match choosing a warm brown for golden tones or pink based shades for a rose hint. 
#READMYLIPS 
If you want a nude lip that is similar to your lip colour that is a good all-rounder for everyday wear. Go one or two shades darker or lighter than your natural lip colour, Mel Barrese is here to advise depending on your skin tone. 
 'For caucasian skin, you need to find a pink with a slight brown hue to it, our best-selling shade Bang Antimatter, is a great example of this kind of colour.' 'You can then choose shades a little lighter or deeper, depending on your natural colouring.'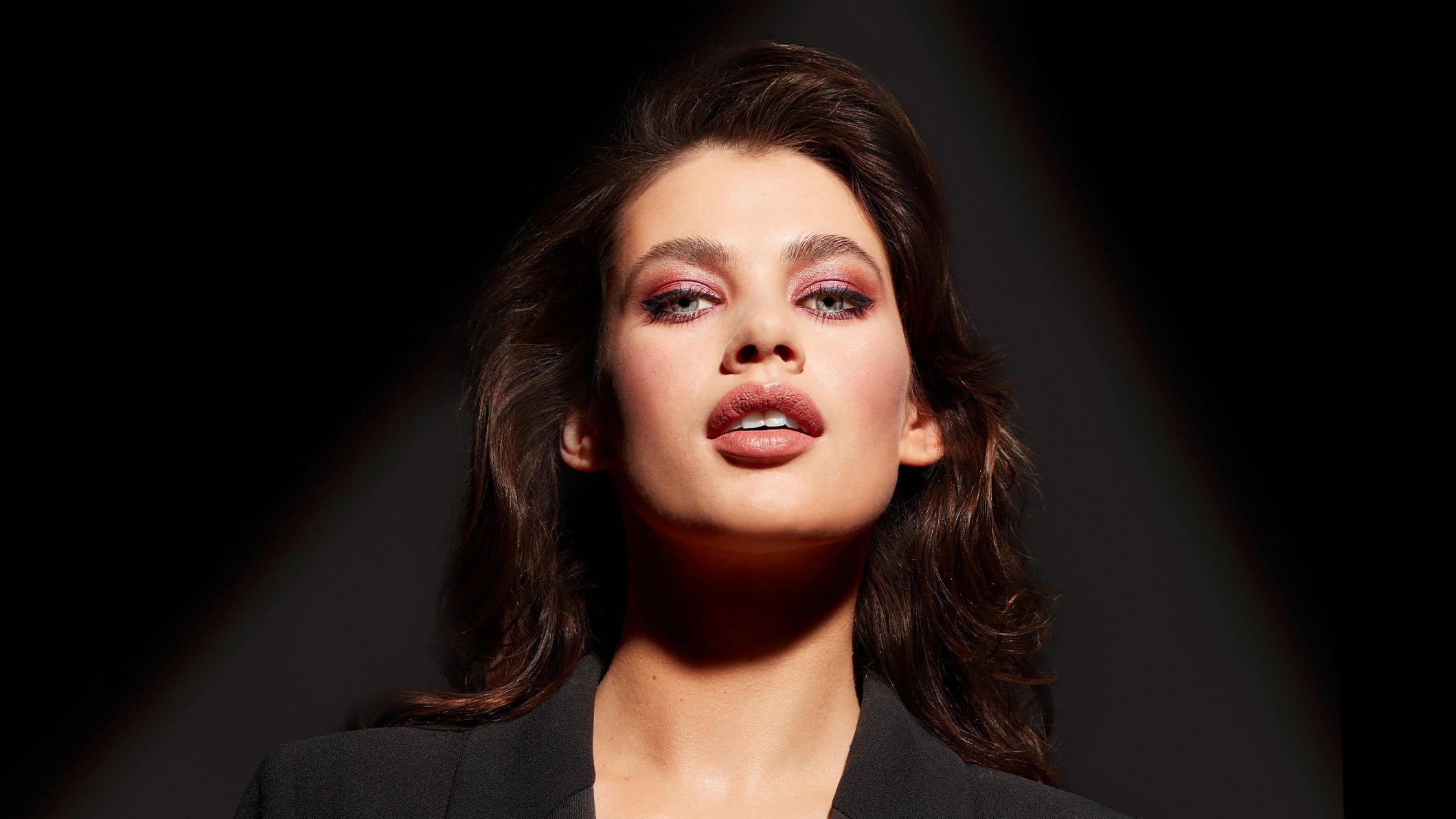 'For deeper skin tones, Shaula or Seren Antimatter Lipsticks are great, they are less pink and more toffee coloured. Once you know the kind of colour you are after, you will be able to spot them and then it's down to you to choose the finish, from a Sheer Veil to a satin Antimatter all the way through to a velvety matte, Ultramatter.' Mel 
FIND YOUR SHADE HERE