Our Illamasqua Icons wouldn't be complete without our famous Skin Base Foundation. One of the key Icons that Illamasqua is known for. 
 Perfect for creating a perfect complexion that is lightweight and easily buildable, especially when paired with our Hydra Veil. Delivering a long wearing, natural looking finish while smoothing your complexion for a picture-perfect makeup base.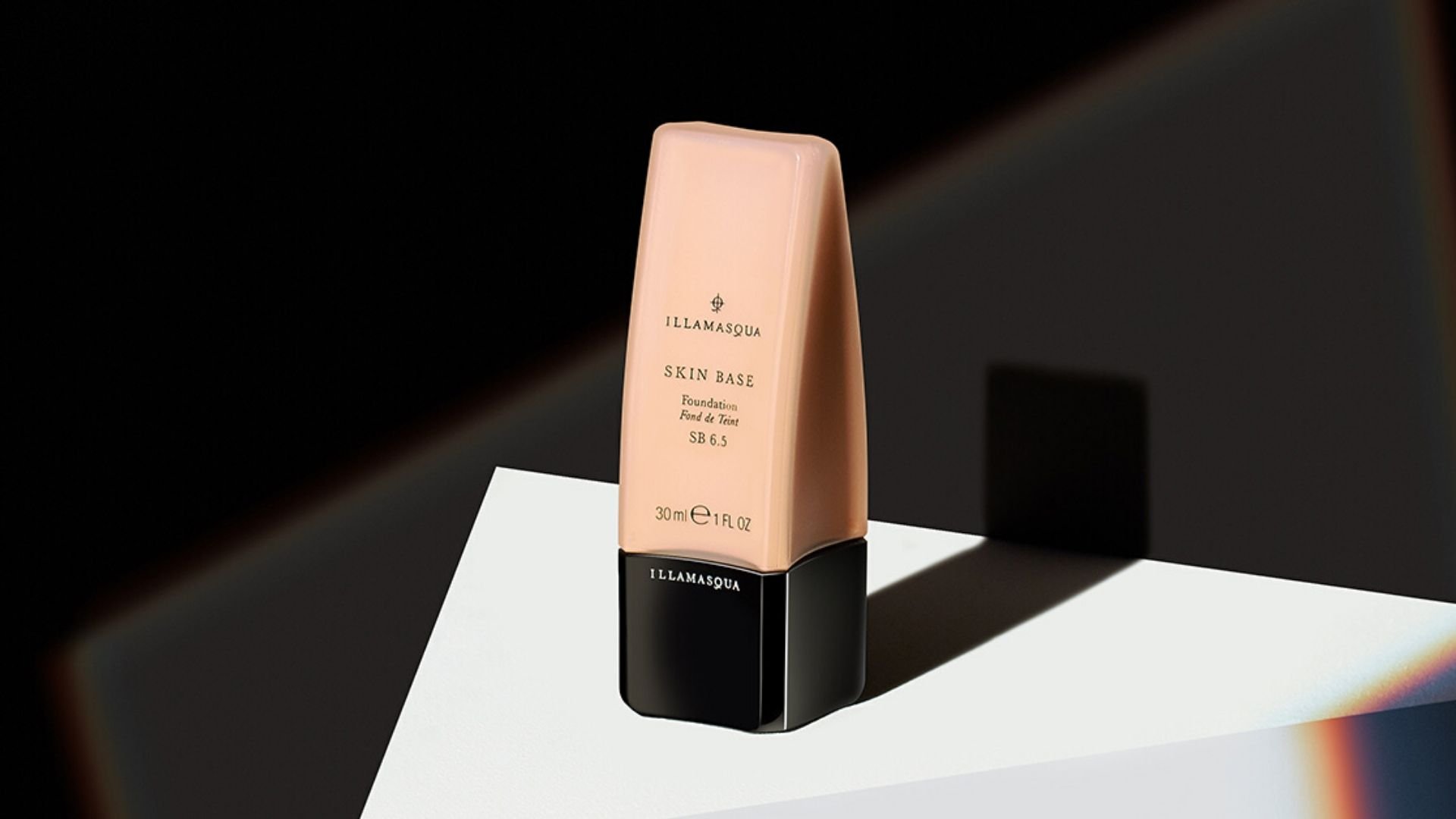 There are many reasons why everyone including professionals, make sure that their makeup bags are stocked up with this Foundation. Here are some of our most recent reviews to show what it is about Skin Base that they love so much.  
'Love it 
I have used skin base on my clients for 8 years now and just adore it, it's my go to foundation for any body.' 
'Best foundation 
I have been using this foundation for longer than I remember now and nothing else compares! Love everything about it! great coverage, texture, doesn't stick to dry skin and has a really fresh finish. I've tried loads of top brand foundations and this is by far the best.' 
'Lovely Buildable Coverage     
A great silky foundation! The coverage is very buildable, you can get both a very natural look with it and a very glam one. The lovely undertones also make it match my skin perfectly! Lasts very well through the day without caking or bunching up in weir spots. Definitively my new favourite foundation!' 
'Yes! Yes! Yes! 
Thus far, this is my favourite skin base EVER!!! Most lines do not carry colors light enough for my skin. I love being able to take some of the warmer (extremely fair colors) tones, place a couples drops of white skin base, mix on back of hand and perfection. I LOVE the flexibility Illamasqua allows with foundations.' 
'Favorite foundation     
I love this foundation, I feel like I've tried thousands of foundations and this is definitely mypersonal holy grail, I'm on my third bottle and I hope I can keep buying it forever! It's very buildable and easy to blend and isn't patchy or cakey. It's a beautiful finish.' 
'Love     
I've been using this foundation for around 4 years now- great for a full coverage look. I have sensitive skin and it is one of the only foundations that don't make me break out. I wear the 'hydra veil' primer before I apply this. I recommend this foundation for anyone that likes a medium to full coverage foundation.' 
Our Skin Base family doesn't just stop there, you can pair it with our Skin Base Concealer Pens or Skin Base Lift Concealer's. Also pair with our primers for a perfect base and finish no matter your skin type, with our Hydra, Matte and Beyond Veils.
COMPLETE THE LOOK