The visually striking, bold Movement Artistry Palette highlights our brand values; From the 4 commandments, that are at the heart of everything Illamasqua stands for as a brand. To the carefully chosen shade names that Director of Artistry, Pablo Rodriguez assigned. 
Explore the highly pigmented hues that tie back to the brand pillar and belief, go bold with colour.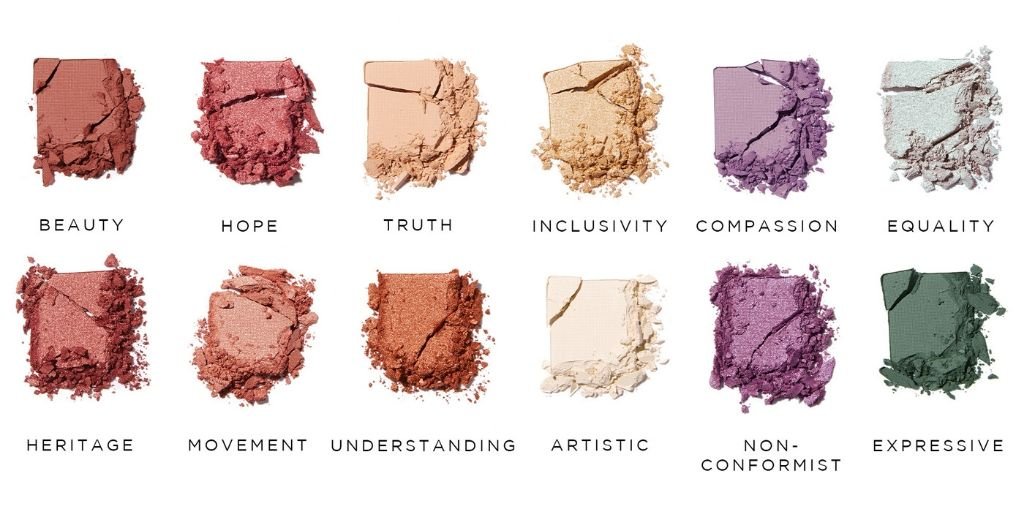 Shade Beauty is a brick brown matte, perfect for creating a smokey eye or adding depth to a natural look. 
Hope is a perfect coral, pink shimmer. Wear alone or pair with contrasting shades for a stand out look. 
The matte bisque hue, Truth is the perfect nude wash. Ideal for creating a base to build up and unleash your artistry. 
Shade Inclusivity is a champagne shimmer, great for highlighting and defining for the ultimate dimensional eyes. 
The dark lavender matte shade, Compassion looks great on all skin tones heading into Summer. Layer up for an artistic look no matter the season. 
  Add a mint green shimmer to your look with shade Equality, one of the lusted over shades. Perfect for finishing off your look and highlighting the brow bone or the inner eye. 
Wear shade Heritage on its own for a pink, copper shimmer look. 
The Movement shade can be used daily, joining the Movement of Self- Expression with its peach satin hue.  
Stand out with shade Understanding, a rust copper shimmer. Great all year round especially with a tan.  
 The ivory matte shade Artistic is ideal for creating a base for your creative looks and blending out for a seamless finish. 
Non-conformist is a stand out, violet glitter shade that adds an iridescent shine. 
 Shade Expressive is a matte pine green hue, perfect for creating shadow and defining shape to your eye look.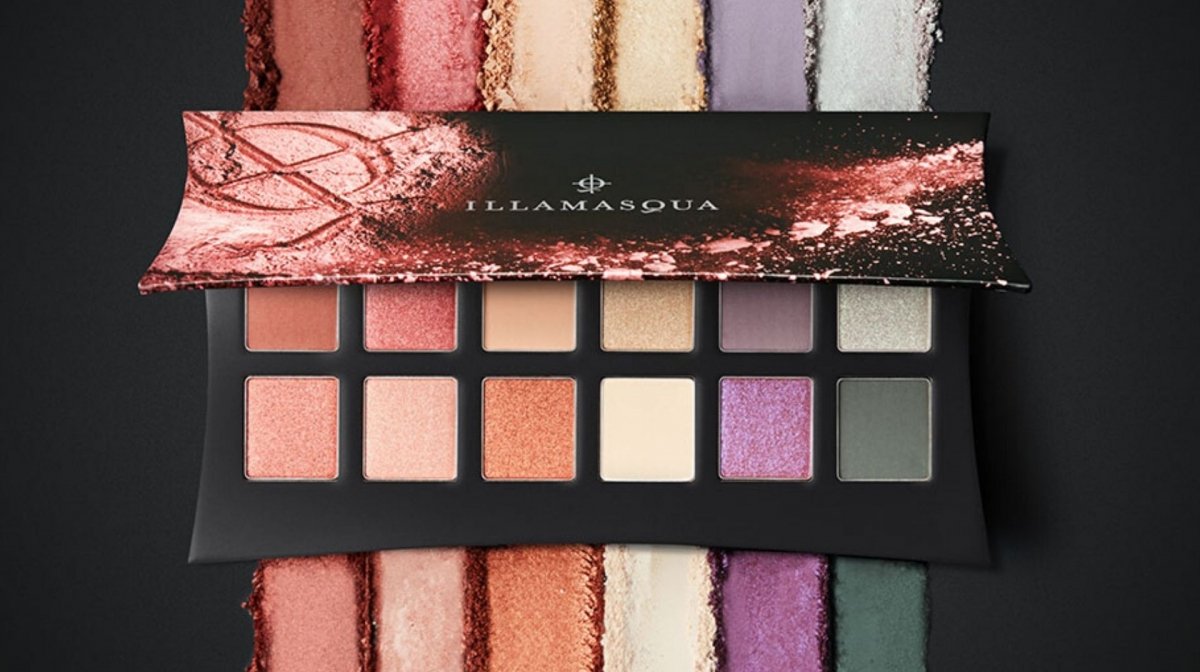 Unlock your individuality and make a statement with our Movement Artistry Palette shades. Tag us in your looks we would love to see.