The latest expansion of our bestselling Beyond range features 3 super-pigmented shades in a shimmer elixir, to allow for an ultra-blendable glow. Featuring some of our most loved Beyond Powder shades including Daze, OMG and Epic – finding your glow has never been easier with our Beyond Liquid Highlighters.
Beyond Liquid can be blended into your moisturiser, primer or foundation for a subtle spa like base, or used alongside the Beyond Powder Highlighter to go from subtle to strobe.  
It doesn't stop there, you can also unleash your inner artistry and mix into some of your Illamasqua favourites. Our Pro Mel Barrese, Illamasqua's Head of Education is here to tell you her top 3 products to mix Beyond Liquid with.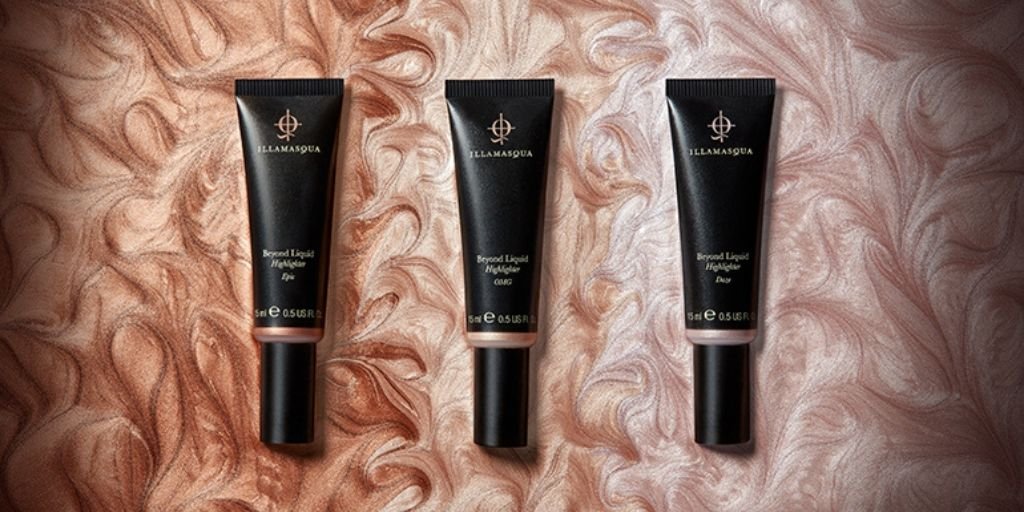 Beyond Liquid Highlighter with Hydra Veil 
'For glowing perfected no makeup skin, mix Beyond Liquid Highlighter with our iconic Hydra Veil Primer. With its hydrating skin care formula, Hydra Veil is great for smoothing out any texture from pores or fine lines. When mixed with Beyond Liquid, the iridescent particles not only add radiance but they help to minimise the appearance of any imperfections. Mix equal parts of Beyond Liquid Highlighter with Hydra Veil and then apply to clean, moisturised skin. Feel free to layer your foundation and/or concealer over this mix for extra coverage and to finish off your skin base.'