Bring in the New Year with a bang and head into the new decade making a statement with our Electrify Palette. Featuring 12 highly pigmented Powder Eye Shadows that combine striking bold colours with soft natural shades, in a mixture of matte and metallic finishes. Allowing you to be the master of own creation.
Blend or build up on colour like @way_of_yaw, who is known for his makeup talents with bright colours. Some may call him the king of colour. We gifted him the Electro Tartan collection to release his inner artistry and this is what he created.
Wondering the shades are that he used? We are going to give you a quick run down on how you can create the look yourself.
Yaw creates the first layer for his cut crease effect with our Beats Per Minute, Fling Zing and Glassgow City shades and gently blends them together. He then layers up with our Skin Base in a light shade to create a base to make the colours pop even more than they do in the Palette. Then he takes our festive favourite shade Bonnie Bonkers to copy the line of the Skin Base. He then takes the same 3 shades and replicates the base blend of shades.
To complete his full look, he takes our lusted over Hydra Veil and primes his face before applying his Skin Base and our Concealer Pen. For a popping highlighter, Yaw takes our new Electro Tartan OMG Burst for the perfect party finish.
Along with our new Beyond Powder and Artistry Palette we also launched 5 new Antimatter Lipstick shades.  You couldn't finish an Electro Tartan look without a bold Lipstick, Yaw chooses our Techno Antimatter Lipstick. Taking the bright purple hue, Yaw creates an original ombre lip by pairing it with our Bonnie Bonkers Eyeshadow and others.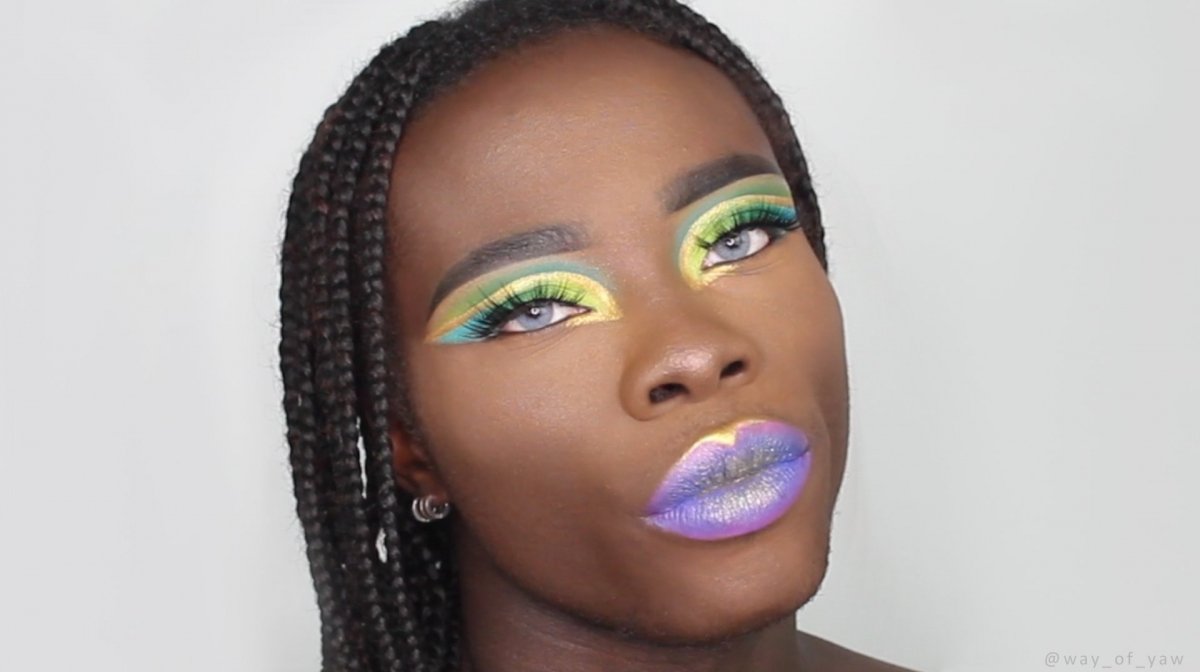 Our Electro Tartan Collection will ignite your inner artistry; With clashing colours, fall shades and neutral glowing tones we have you covered. Making sure we have something for everyone to get creative this festive season and push the boundaries with makeup.
Recreate Yaw's look here or explore your own creations, make sure you tag us as we would love to see.