During Pride month we are giving members of our Illamafia the platform to share their story as a part of Illamasqua's Pride celebrations. Here we have Sophie Wayt with us to share her story. A lover of all things Pride, Illamasqua and music; Handing over to Sophie.
'The year was 2008, a very hot Saturday in the middle of June. Unusual as it was in Glasgow, and as you know, we never see sunlight. I was with my 3 friends from school, just wandering around the City Centre when we, quite literally, stumbled upon a Pride Festival in George Square. Drag Queens, YMCA blasting and someone dressed as Superman, it was safe to say I was instantly home.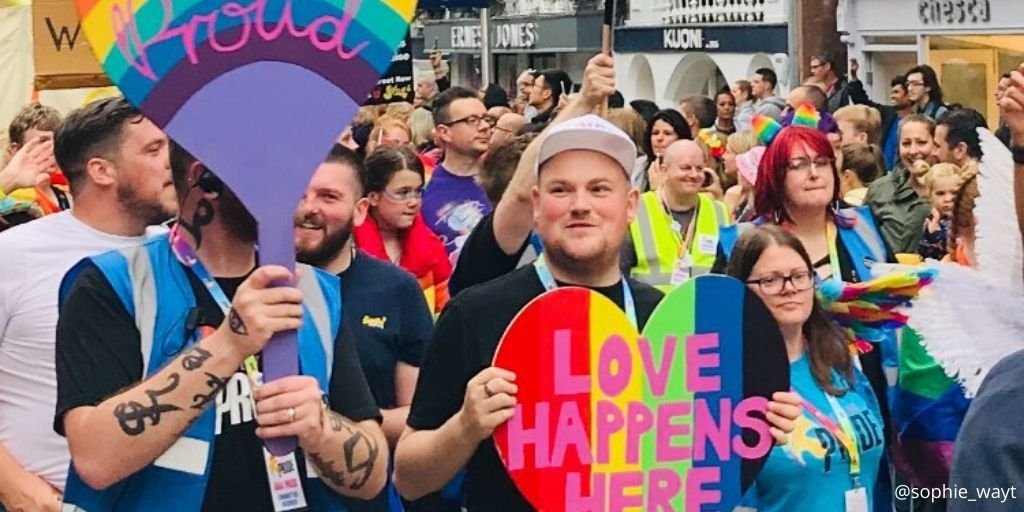 Hi, I'm Sophie, the Social Media Executive for lookfantastic. I'm here because ever since that moment in George Square, I have been an advocate for the LQBTQ+ Community. The same year that I was having my first ever Pride experience, Illamasqua was campaigning for equality and LGBTQ+ rights; a core part of the brands heritage. I am so thrilled to be sharing my story on the Illamasqua platform; I hope that it encourages people to celebrate Pride in any way they can! '
What does Pride mean to you? 
'Pride is love, equality and expression. It's a wonderful celebration of a culture that has sadly has to fight for fundamental human rights. It's a reminder of how far we have come, yet how far we still have to go. I cannot wait for the day that LGBTQ+ rights are recognised and respected throughout the world and our stories are finally heard. Everyone has their truth to tell, and Pride is a safe space to share those in a welcoming, fun, love-filled environment.'
Tell us something you are proud of. 
'Watching Freddie Mercury in Queen's, "I want to break free" music video with my mum. I am proud that I got to experience my first taste of drag culture with a parent that was completely open and accepting of something that was and sadly may still be considered 'taboo'. Having a mum that embraced the beautifully diverse definitely shaped me into the woman I am today and will forever be proud of that.'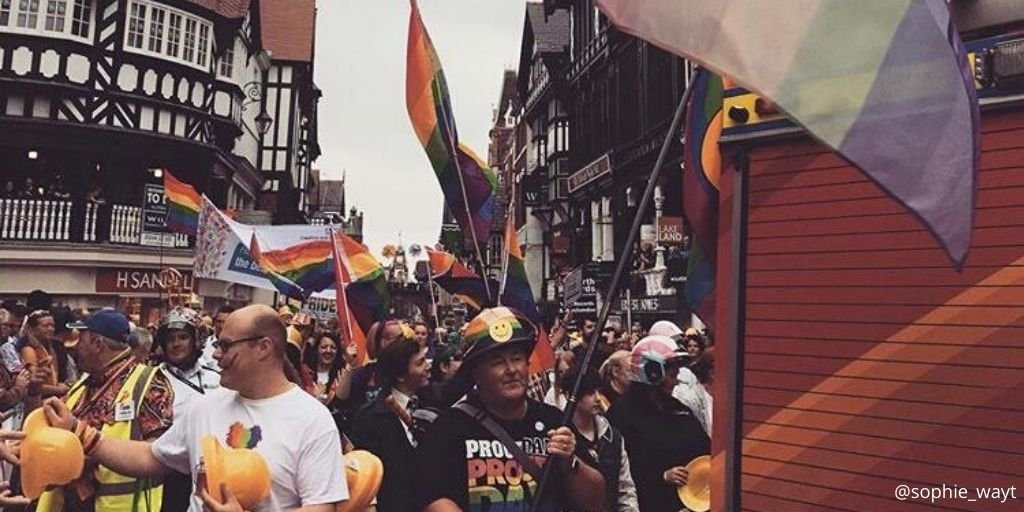 How is makeup part of your self-expression? 
'Makeup is one of the fundamental ways that we express ourselves, whether you want to evoke confidence by wearing a bold lip or show your love of an era by wearing a cat flick (guilty). Personally, I use makeup to embrace my natural features, to give me a boost of confidence and also have free-reign to be creative and have some fun! Illamasqua's mission is to empower all with the confidence to express our true selves, which is a mantra I would like us all to adopt.'
How do you express yourself? 
'I express myself in many ways; it could be something small like what clothes I decide to put on in the morning (lately it has been a lot of oversized situations), or through art. I am a creative person, I have a love of fashion, music, anything from the 60s' to 90s' and I'm there. I tend to draw people that inspire me, from SZA to Freddie Mercury (again, sorry but the man is a legend!).'
How will you celebrate Pride? 
'Unfortunately this year we won't be able to have a Pride March or large gatherings of celebrations. However, I think it would be a great time to get creative! I will be having a RuPaul's Drag Race marathon with my friends over Facetime. I will also be donating to 2 charities; the Mercury Phoenix Trust, which funds global charities fighting HIV/Aids world-wide, and Mermaids, a charity that supports Trans & gender diverse children, young people and their families.'
 How would you sum up Pride in 3 words? 
'Love is love.'