We're back at London Fashion Week – and this time we're designing makeup looks for Vivienne Westwood AW21.  
While most events are happening virtually this year, our Director of Artistry Pablo Rodriguez still managed to bring the fashion house's makeup dreams to life, focusing on three main themes for the collection.  
Embracing nostalgia, we matched cherubic and iconic makeup looks with draping garments in neutrals and bold colours. This presentation saw fashion and makeup artistry blend together to create a modern homage to Vivienne Westwood's inspiration.

If you're looking for the full fashion event, you're going to have to wait until summer 2021 but for beauty fans, we've got a full recap of the makeup looks designed by Pablo at London Fashion Week: Vivienne Westwood AW21.  
LOOK ONE: TECHNICOLOUR CHERUB
Blending the world of fashion and beauty, Pablo's creative direction for the first look drew inspiration from the bold hues and cherubic theme of Vivienne Westwood's vintage textiles.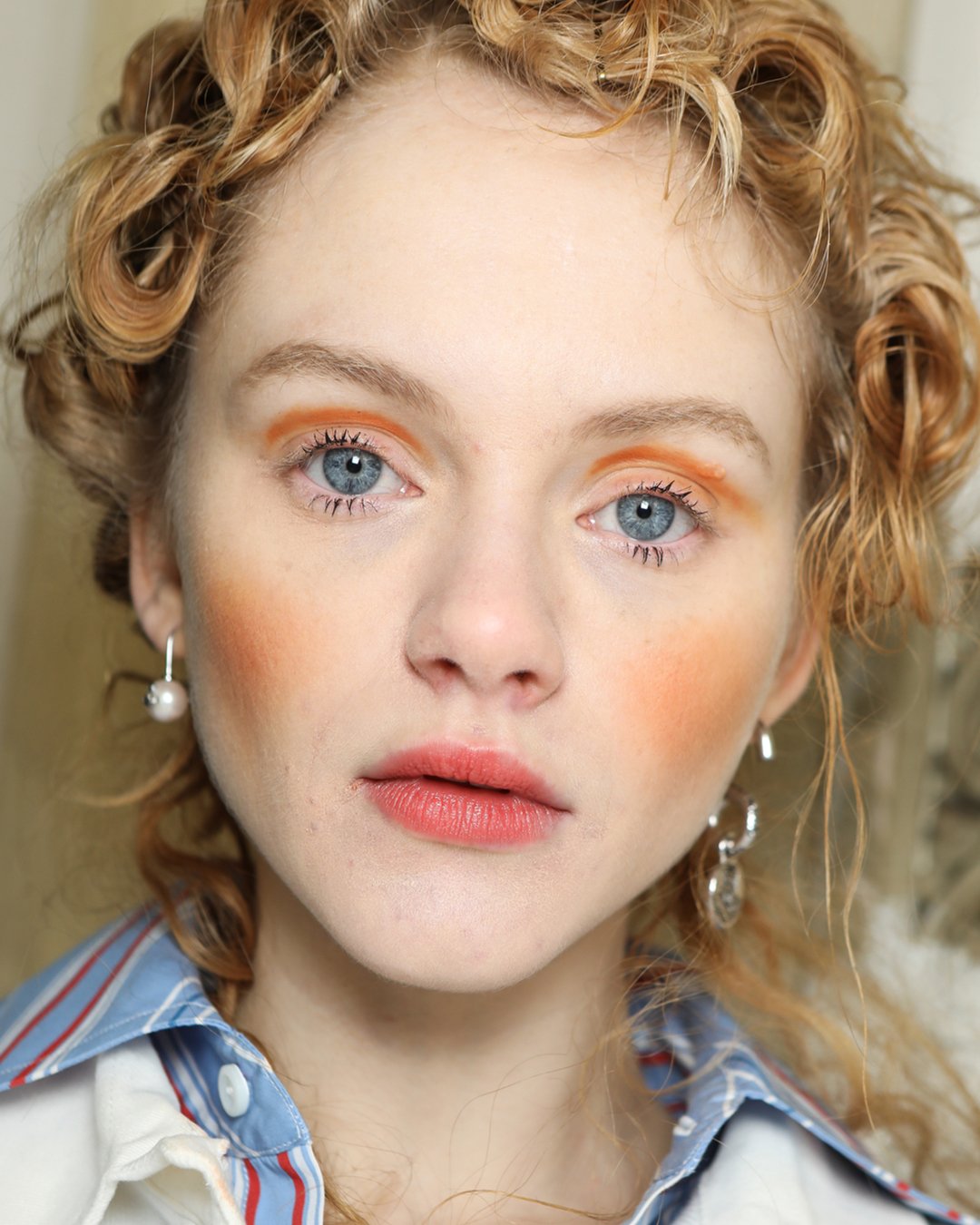 "The inspiration comes from Francois Boucher's Putti paintings from the 1700s. Models were turned into rococo cherubs with the colours on lips cheeks and eyes dialled up to the max. It was quite a monochrome palette of yellows, oranges and pinks. There is a sexy innocence about this look." 
PRODUCTS USED
For the base: Use Skin Base Foundation and Translucent Loose Powder to start. Pablo then uses the Experimental Artistry Palette as a blusher, applying the shade Bouffe in large, round circles at the centre of the cheeks.  
For the eyes: Create a graphic socket line, by tracing the shade Melodrama from the Experimental Artistry Palette along the crease in a circular shape. Apply Masquara Raven to the middle lashes on both top and bottom (excluding lashes in the inner and outer corners to give the illusion of a round eye shape). 
Lips: Apply Sheer Veil Lipstick in the shade Sherbet liberally over lips. Then, smooth outside the cupid's bow for a blurred effect as if the cherubs have been snogging.