At London Fashion Week this year, Illamasqua was lucky enough to work with multiple talented artists within the Illamasqua team. We welcomed Ebony and Rachel from GlamCandy Makeup College who supported us at a few shows. Here they are taking over our blog to tell you about their experience.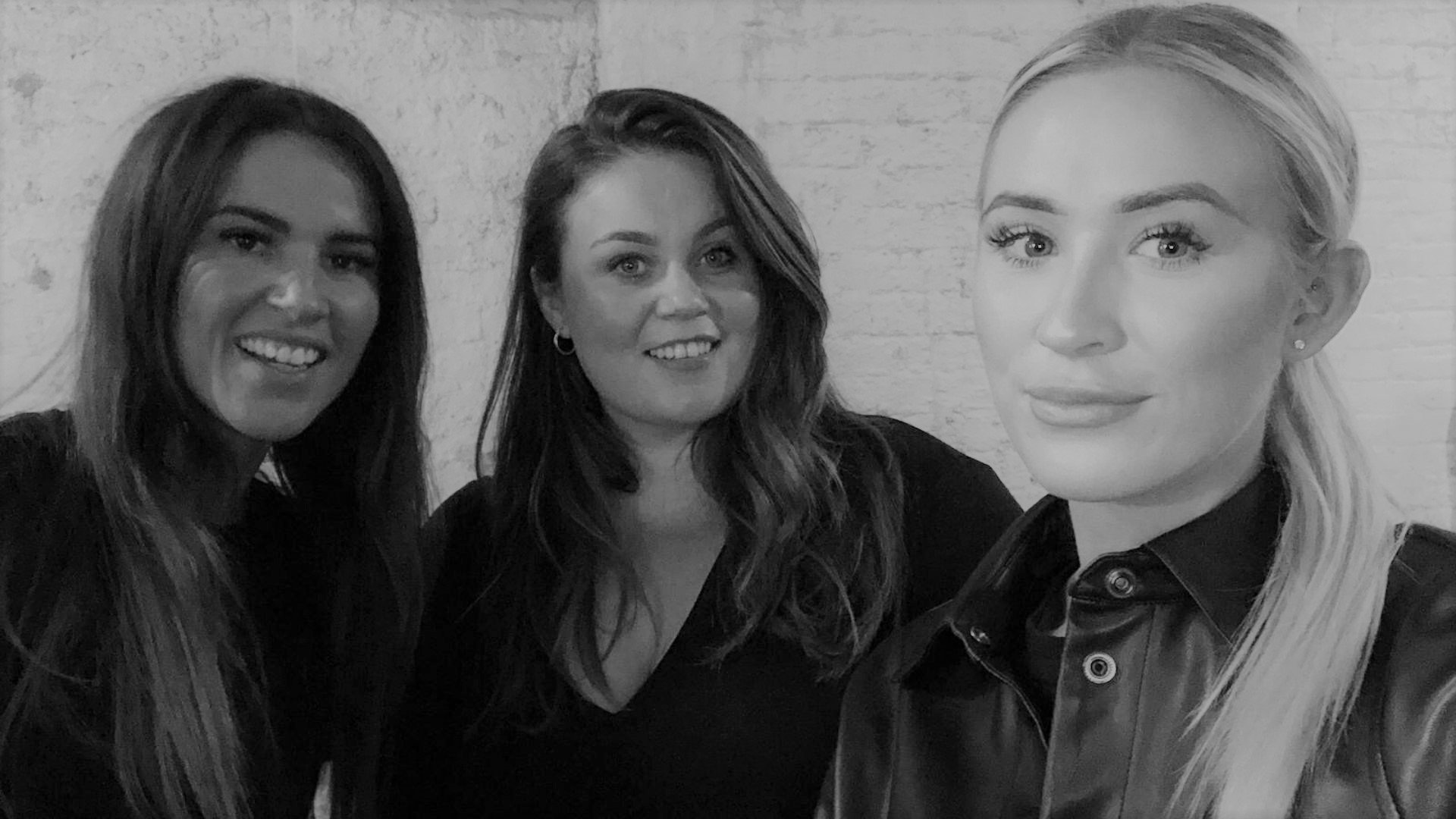 Ebony, Frankie Head of Personal Development & Rachael
'Working at the prestigious, London Fashion Week is a lifelong goal for any professional makeup artist. Myself Ebony, Creative Director and Senior MUA Rachael were invited by Illamasqua to complete the makeup for two lucrative designers; Malan Breton and Fyodor Golan. It was such a pleasure to be asked by Illamasqua to work alongside their pro team.
We travelled down on the Thursday night, prepared and eager for the show the next day. On the morning of the 13th, Rachael and I woke early to make sure our makeup kit was prepared and to allow us enough time to travel to the shows venue.
As we arrived at the Fashion Scout building, we were ecstatic knowing we were about to be thrown into the deep end. As we set up, we were greeted by Pablo Rodreguez, the Director of Artistry with Illamasqua. We knew Pablo already as Pablo recently hosted a masterclass in our GlamCandy studio showcasing Illamasqua's 'Nude Collection'. Pablo showed us all a demonstration of the look he wanted everyone to complete for the Malan Breton show.
The fast‐paced atmosphere behind the scenes at Malan's show was exhilarating. The whole team was in a great mood whilst completing all the model's makeup in the sweltering heat from the hair tools. The most rewarding moment of the Malan Breton show was the models loving their makeup. Also the Illamasqua team appreciating it and receiving a sign off of the makeup before the runway show.
After the Malan Breton show, we soaked up the excitement of the show before heading home to rest for another busy day in the morning.
On Saturday the 12th of September, we were completing the makeup for the Fyodor Golan show. Fyodor's makeup was a lot more creatively free and abstract. The show was taking place at Somerset House and we were blown away to be working in such a breathtaking setting for London Fashion Week. Again, Pablo showed us a demonstration of the look we were to create on the models given for the show. The outfits, hair team and makeup was very vibrant and it was a great to have experience working on a range of different models.
I cannot thank the Illamasqua team enough for inviting Rachael and I to assist them on the makeup for London Fashion Week. It is definitely the start of GlamCandy's break into different Fashion Week's and we cannot wait for all the future opportunities to arise!
Thanks again Illamasqua! Ebony &  Rachael x'