What is highlight and contour?
Highlighting and contouring is a technique used to sculpt/shape the skin in order to define the bone structure. This is a guide on how to sculpt according to the natural proportions of the face. The idea of sculpting the face is to mimic where shadows would usually fall on to the skin, therefore in order to make it look realistic, skin-like textures should be used rather than shimmers. Shimmer can then be used over the top to enhance and attract the light.
HIGHLIGHT
WHAT IT DOES: Draws light to the area. Magnifies, enhances and brings an area forward.
PRODUCTS: Skin Base Lift White Light, Skin Base Foundation in lighter shades.
CONTOUR
WHAT IT DOES: Receds and pushes an area back into the skin to form 'shadows' on the skin. Contours should be matte and non-reflective.
PRODUCTS: Gel Sculpt in Silhouette, Skin Base Lift Concealer in Deep 2, Skin Base Foundation in 17. Always avoid red/orange shades and opt for olive shades to mimic a natural glow.
SHIMMER/SHINE
WHAT IT DOES: Shimmers are highly reflective and are used at the end of the sculpting process to enhance highlights. Excess shimmer should be avoided on the central panel of the face (T-zone) as this can translate as oily.
PRODUCTS: Beyond Powders, Gleam Aurora, Pure Pigments
---
STEP 1: SKIN PREP
Prior to make up application, skin should always be fully prepped in order to help make up to last longer. Therefore skin should be thoroughly cleansed and moisturised to ensure that any excess dirt/oil is removed and skin is is left soft and smooth.
CHOOSE A SUITABLE PRIMER: 
A good primer is key for keeping your make up in tact for longer. Our primers not only give you the perfect base for your foundation, but they also feed the skin with Vitamin C and B3 which work together to hydrate and brighten the complexion. Recognising your skin type and using products to compliment this is also really important. We have primers to suit everyone's needs:
HYDRA VEIL: Perfect for dry, sensitive skin. Plant extracts in the Hydra Veil means skin instantly feels refreshed and soothed when applied. Microalgae, Vitamin C and B3 work together in harmony to keep skin feeling hydrated and healthy.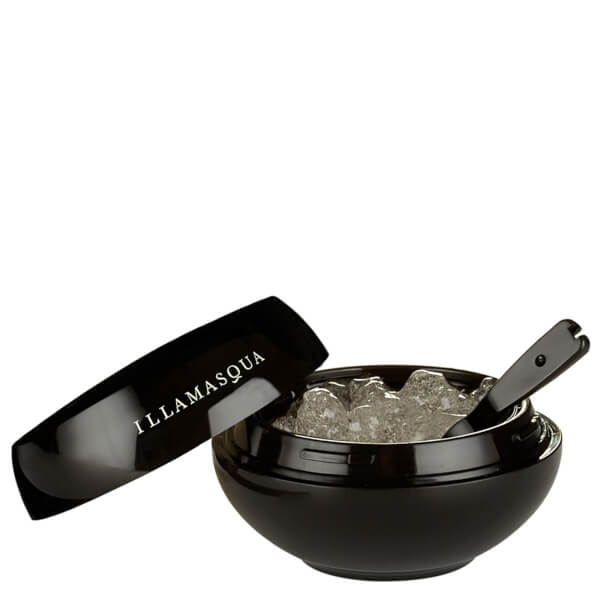 MATTE VEIL: Perfect for oily skin. Matte Veil gives skin a matte base whilst giving skin a silky soft finish. Matte Veil will also control shine throughout the day and into the evening, keeping skin healthy and balanced.
BEYOND VEIL: Perfect for dull skin that needs a bit of a pick me up. Beyond Veil is a perfect partnership between our Hydra Veil and Beyond Powder, meaning your skin is left moisturised and soft with a subtle all over glimmer. Great for enhancing and brightening any skin tone.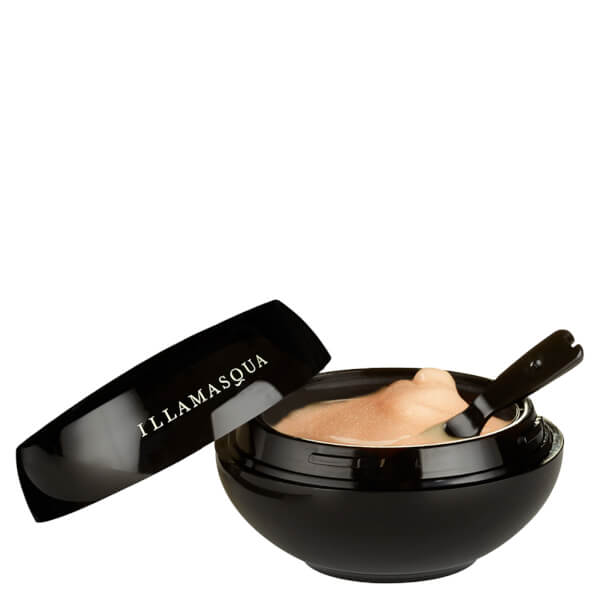 SATIN PRIMER: Perfect if you prefer a dewy finish. Unlike the Veil primers, our Satin Primer has a creamy consistency, giving you a smooth, silky, dewy finish yet still feeling extremely lightweight. The Satin Primer contains moisturising Vitamin E, helping to keep your skin healthy whilst pro-longing your foundation.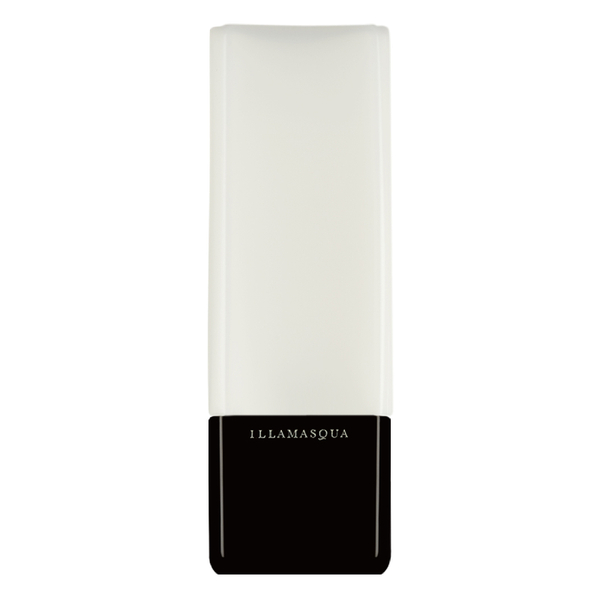 CHOOSE AND APPLY A FOUNDATION:
We have two liquid foundations, depending on what your preferred finish/coverage is:
SKIN BASE: A favourite amongst many! Lightweight, creamy, easy to blend, our Skin Base Foundation is perfect for providing full coverage without feeling too heavy on the skin – great for every day wear. Infused with vitamins to keep skin looking healthy, the buildable formula conditions and softens skin whilst concealing any imperfections.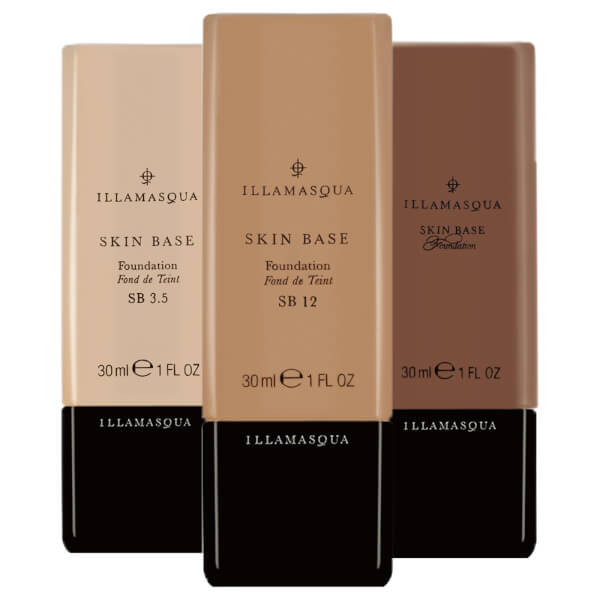 RICH LIQUID: Perfect if you prefer maximum coverage. Water-resistant, easy to blend and conditioning, whilst absorbing ingredients reduce excess oil.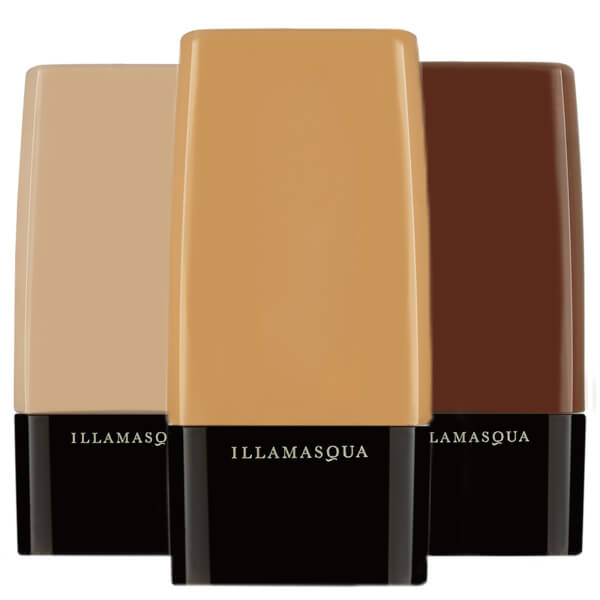 If you are unsure which foundation is best for you then you can read our guide here.
---
STEP 2: CHISEL
As mentioned previously, it is always important to use skin-like textures to achieve the most natural looking result. Here are products we recommend for this stage:
FOR THE HIGHLIGHT:
SKIN BASE FOUNDATION: We recommend using a shade lighter than your skin to highlight. Shade SB01 may be suitable for light/medium skin tones, whilst our Amber Skin Base Mixer would be the ideal highlight for deeper skin tones.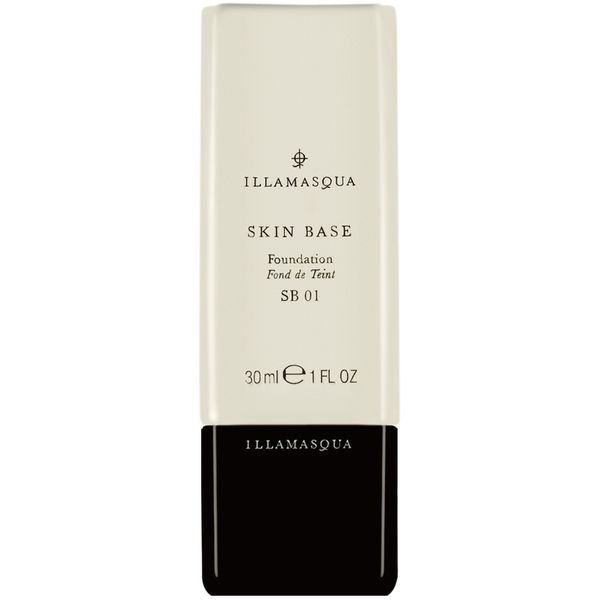 SKIN BASE LIFT CONCEALER: Again, use a shade lighter than skin tone to highlight. Lighter skin tones may want to use shade 'White Light', whilst deeper shades may want to use Medium 1, or Medium 2.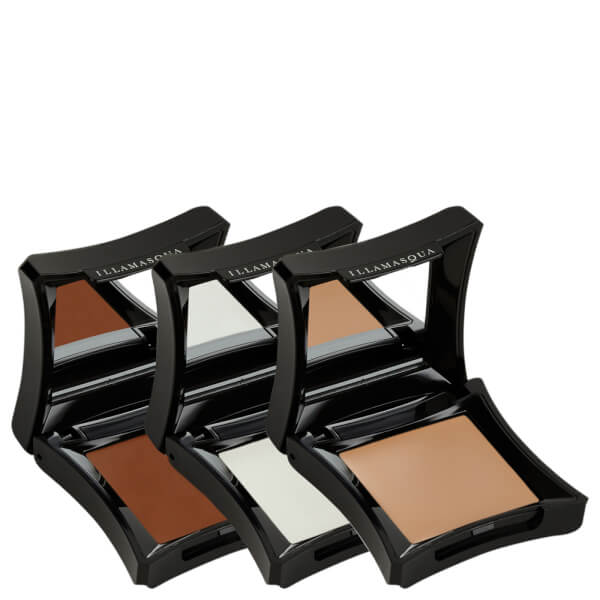 SCULPTING DUO: Perfect option for a multi-purpose highlight and contour product.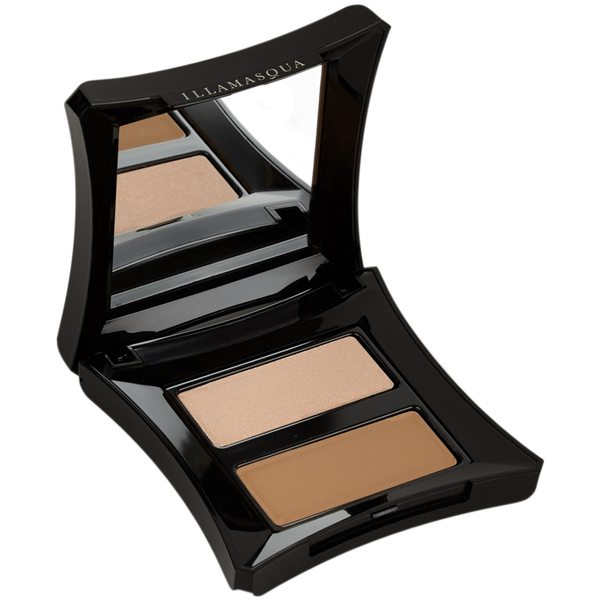 FOR THE CONTOUR:
SKIN BASE FOUNDATION: For light-medium skin tones we recommend using shade SB17 or a shade deeper than your skin tone to contour.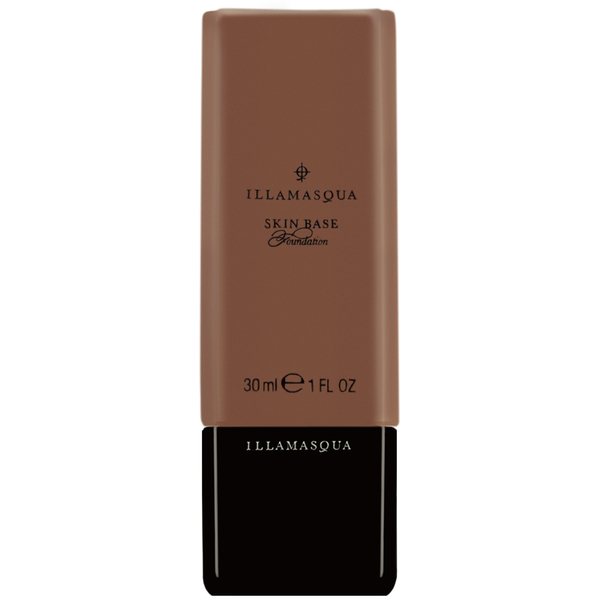 SKIN BASE LIFT CONCEALER: Again, use a shade darker than your natural skin tone, we recommend shade 'Deep 2'.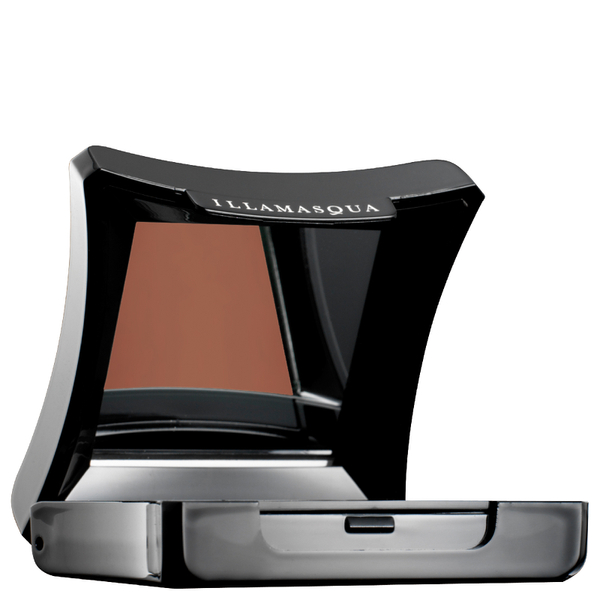 GEL SCULPT IN SILHOUETTE: A sheer/natural option to sculpt the skin. One shade is suitable for all skin tones.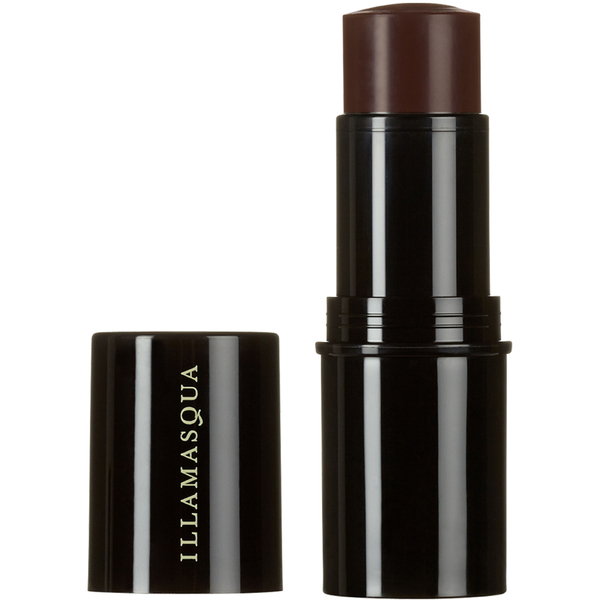 ---
HOW TO CONTOUR DEPENDING ON YOUR FACE SHAPE
OVAL FACE SHAPES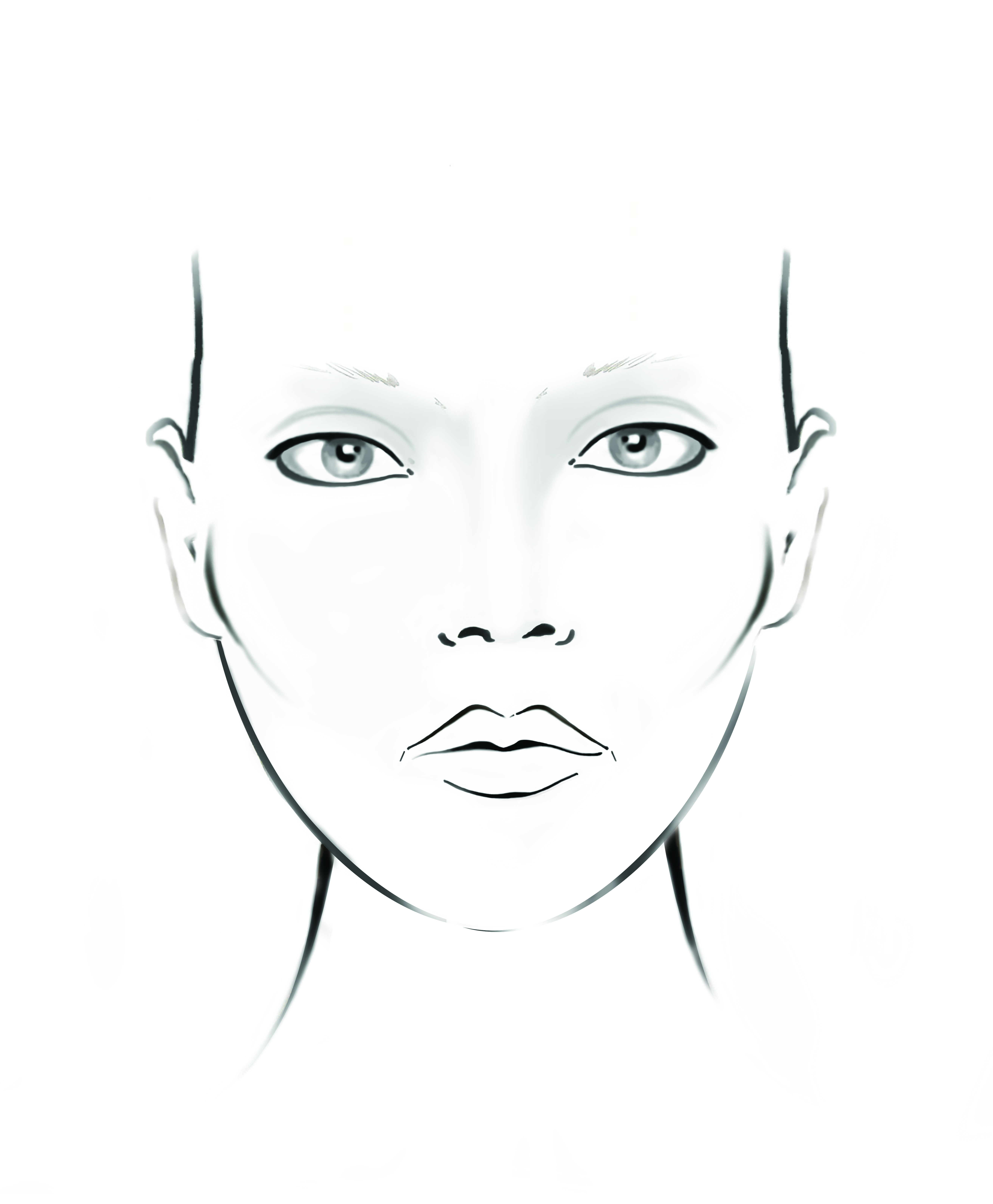 CHARACTERISTICS
Oval face shapes usually have a forehead that is fractionally wider than the chin area and tend to be the 'desired' face shape in beauty proportions. Highlight and contour techniques tend to aim to achieve an oval face shape.
CELEBRITIES WITH OVAL FACE SHAPES
Selma Heyek, Beyonce, Cindy Crawford, Charlize Theron
CHISEL: OVAL FACE SHAPES
PLACES TO HIGHLIGHT: Middle of forehead, middle of the chin, under eyes and cheekbones to define
PLACES TO CONTOUR: Under cheekbones, underneath bottom lip, temples (optional)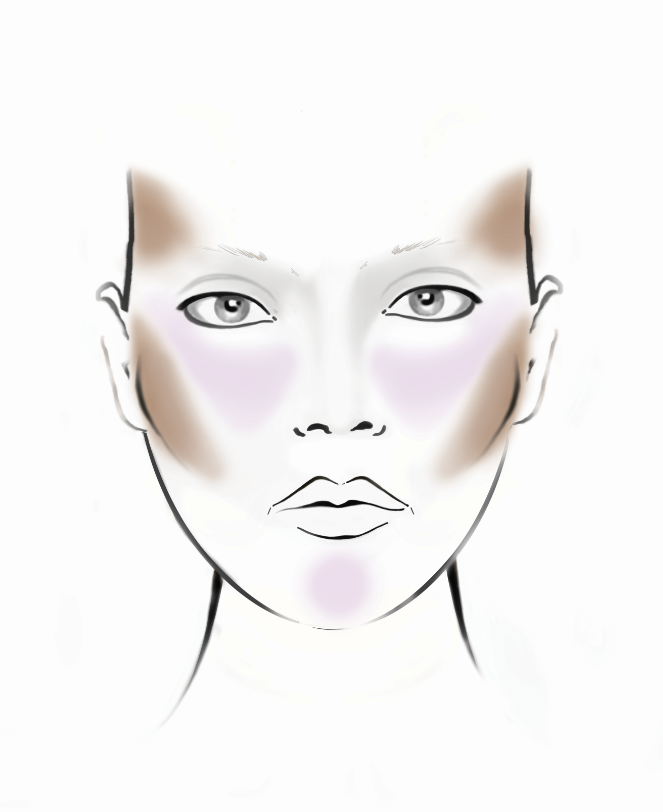 HEART FACE SHAPES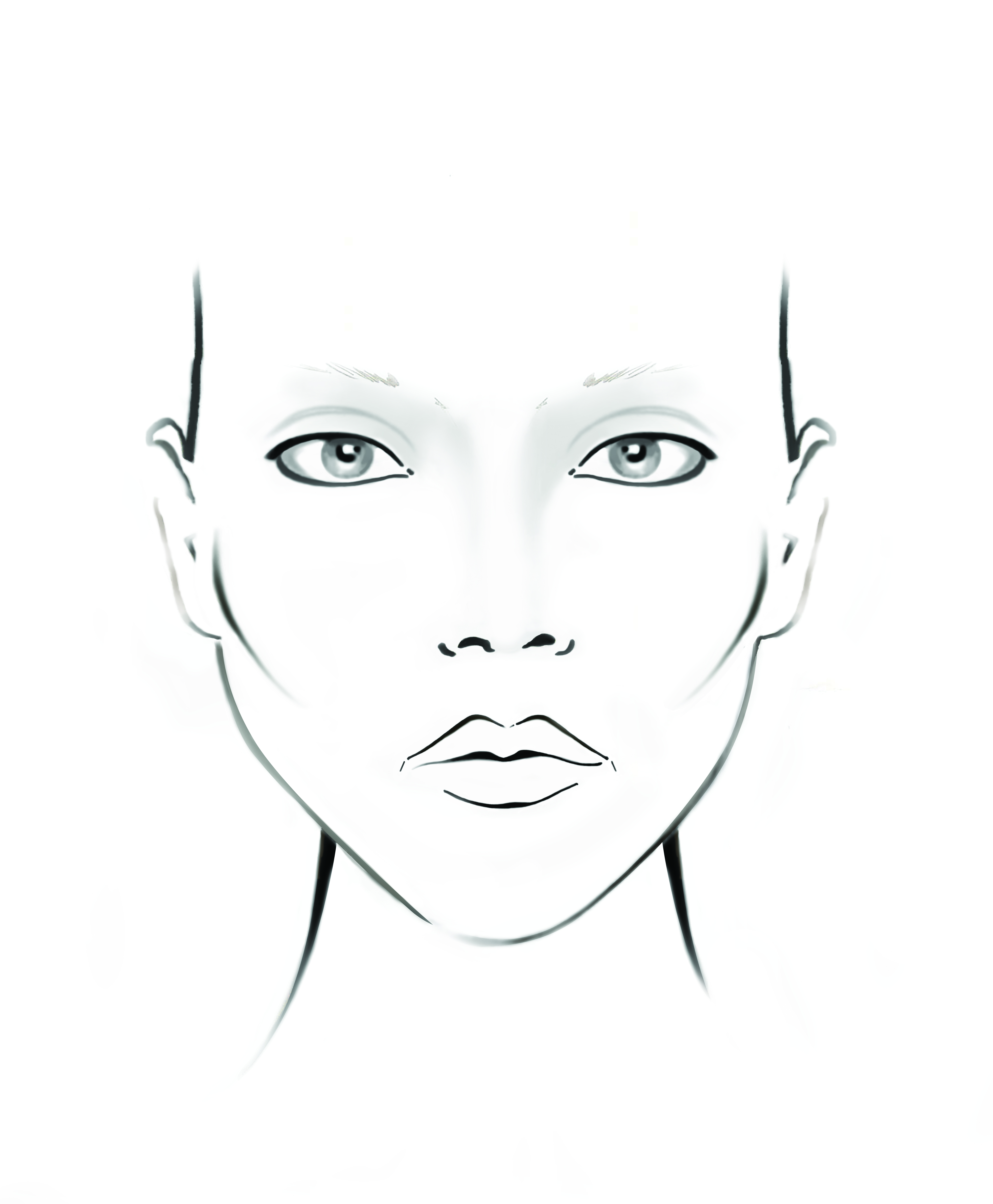 CHARACTERISTICS
The forehead is the widest part of the face on heart shaped faces, the temples and cheekbones are wider than the chin and often the chin is narrow and pointed.
CELEBRITIES WITH HEART FACE SHAPES:
Reese Witherspoon, Gweneth Paltrow, Mary-Kate Olsen, Nicole Ritchie
PLACES TO HIGHLIGHT: Top of cheekbone and under the brow to brighten, below cheekbone at the back of jaw to add width.
CONTOUR: Along the temples and into the hairline to balance, below the cheekbones and on the tip of the chin to soften.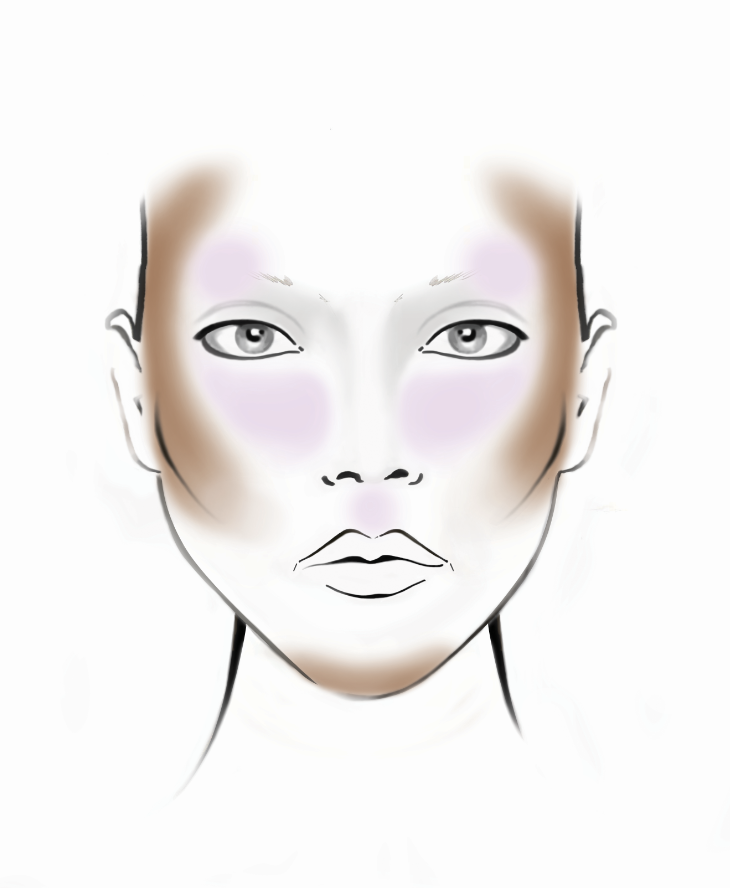 SQUARE FACE SHAPES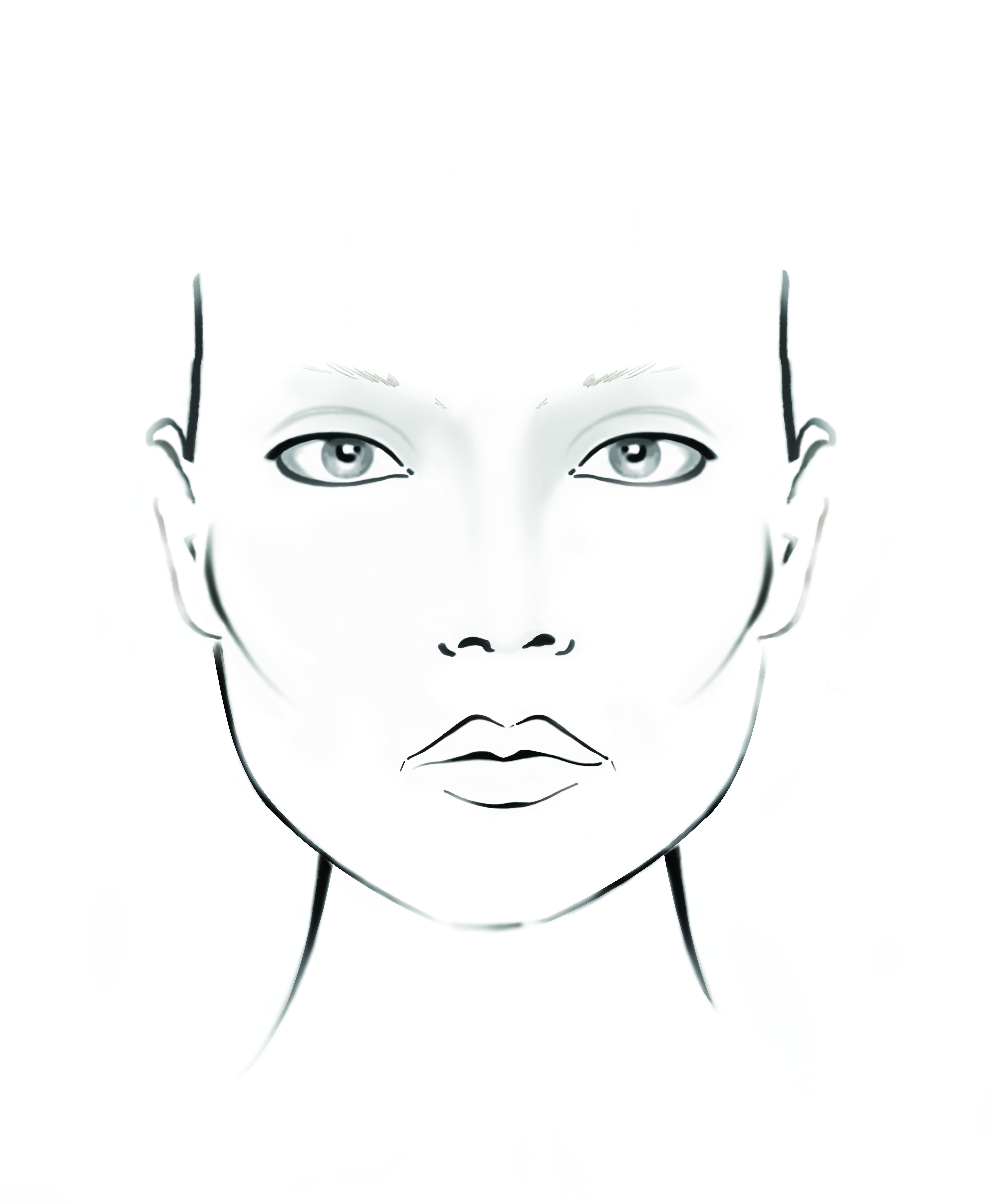 CHARACTERISTICS
Face is as long as it is wide, jawline and cheekbones are very defined. Temples, cheekbones and jawline are typically the same length.
CELEBRITIES WITH SQUARE FACE SHAPES
Angelina Jolie, Billie Piper, Helena Bonham-Carter and Demi Moore
PLACES TO HIGHLIGHT: Middle of the chin, under the eyes and top of cheekbone in a diagonal angle to oppose right-angles of the face.
PLACES TO CONTOUR: Sides of forehead to narrow the hairline, along the corners of jawline to soften and under cheekbones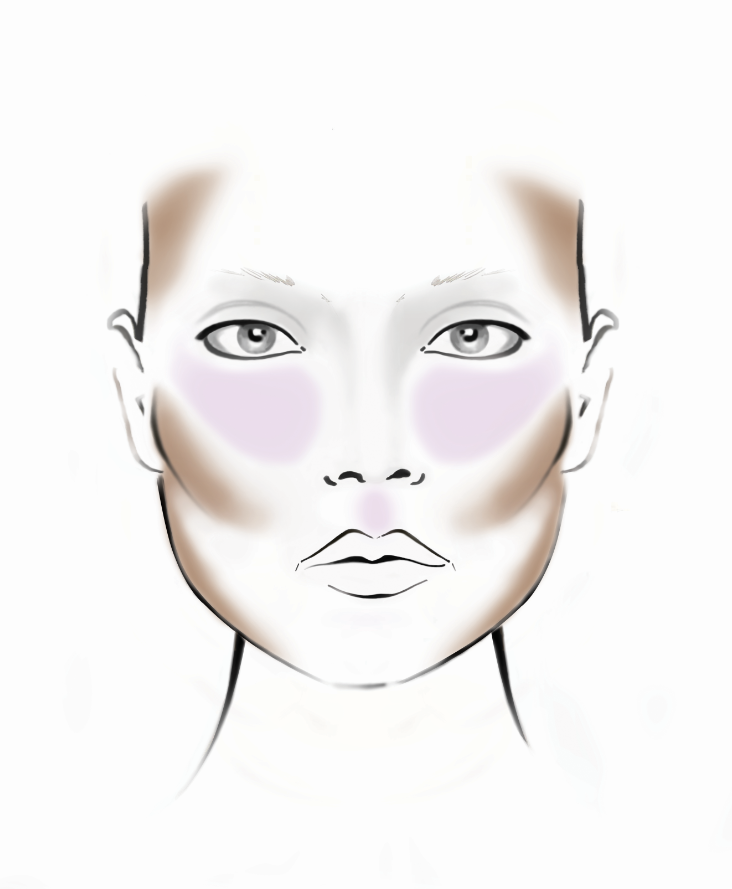 ROUND FACE SHAPES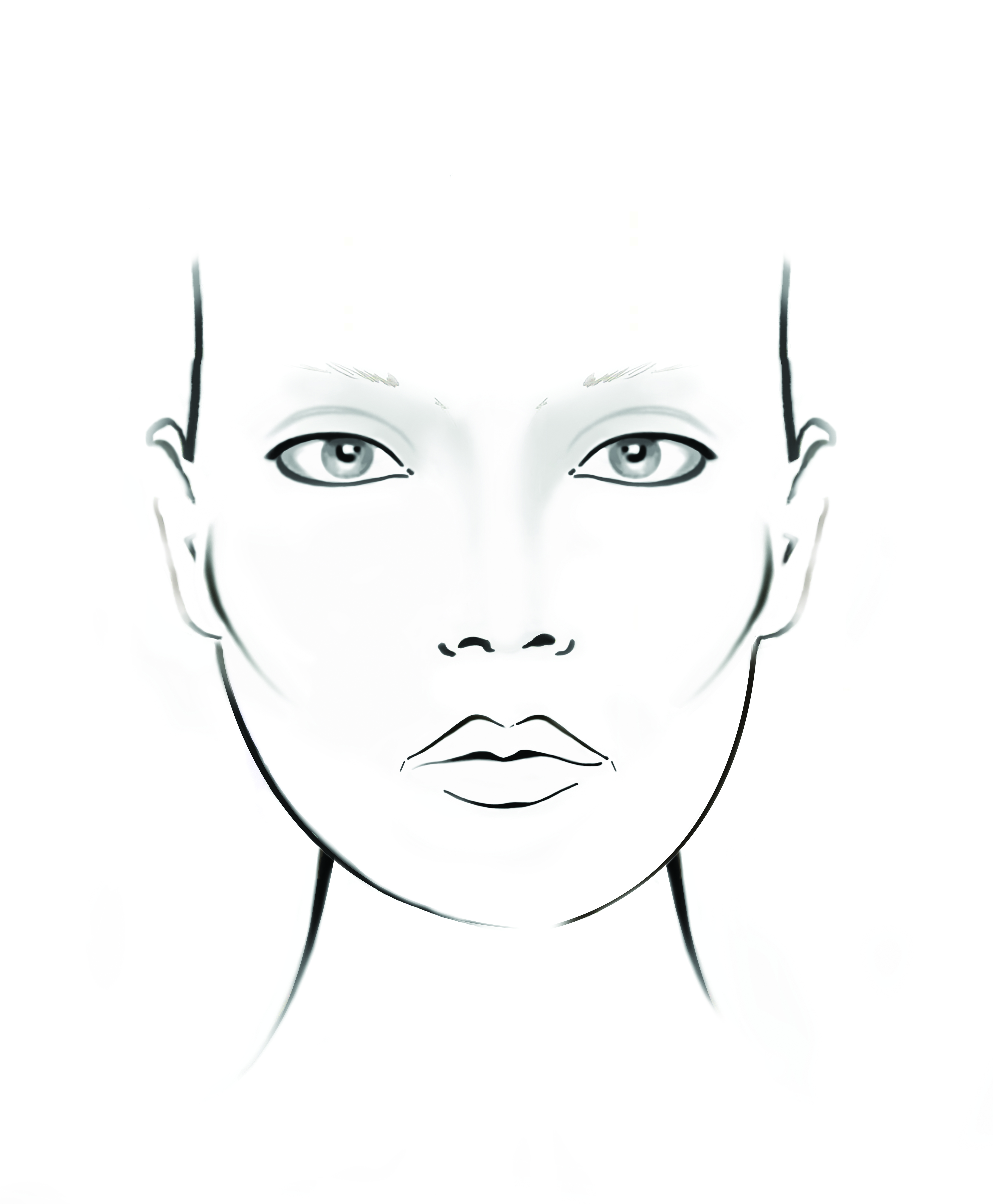 CHARACTERISTICS
Face is equally long as it wide, cheeks are rounded and chin is round, rather than pointed.
CELEBRITIES WITH ROUND FACES
Emma Stone, Mila Kunis, Cameron Diaz, Kirsten Dunst
PLACES TO HIGHLIGHT: Middle of the forehead and in the middle of chin, along cheekbones in an upward angle to create definition and under the contour of cheekbone.
PLACES TO CONTOUR: Sides of forehead and along temple to narrow, under cheekbones to add structure and shape and along the sides of bottom jawline to sculpt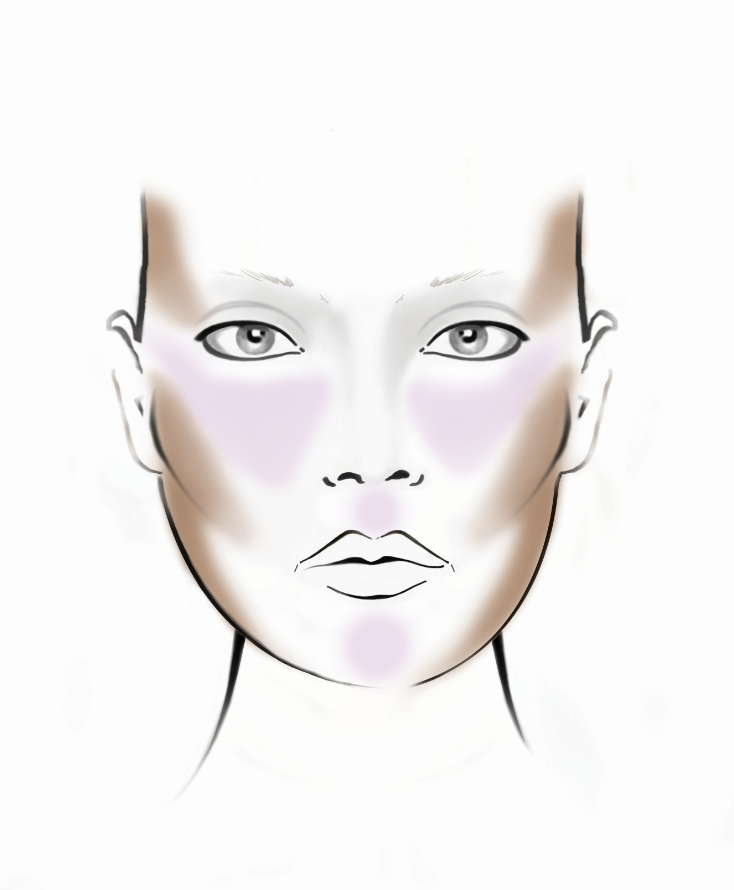 ---
STEP 3: GLOW
Our favourite step! This is all about using reflective textures such as our Beyond Powder to enhance and amplify glow. Here are the Illamasqua products we recommend for this stage:
BEYOND POWDER: A customer favourite. The Beyond Powders are highly reflective and give a metallic finish, meaning they are perfect for giving you the ultimate glow. The lightweight texture of Beyond Powder means they glide effortlessly onto skin, leaving behind a shimmery hue that enhances the complexion in all the right places. We have a Beyond Powder for all skin tones: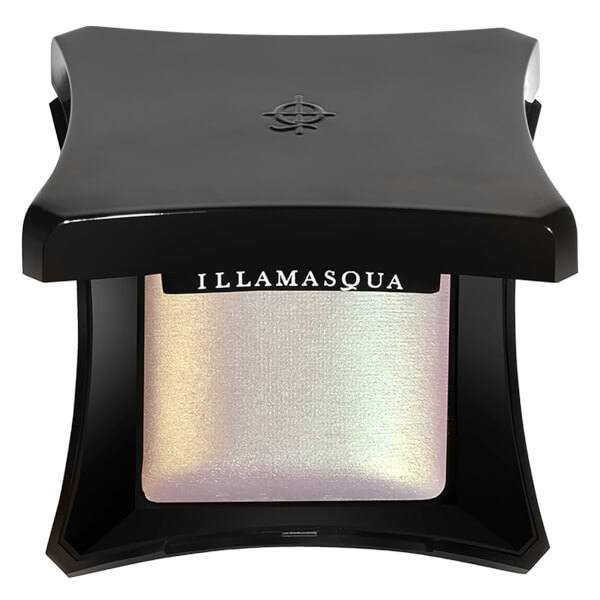 GLEAM AURORA: Perfect if you prefer a cream highlighter, great for dehydrated/dry skin types. The Gleam Highlighter in Aurora gives a reflective pearl finish with a natural satin result, resulting in a more subtle/natural glow. Infused with Vitamin E and Mica Mineral, this highlighter is also caring for sensitive skin.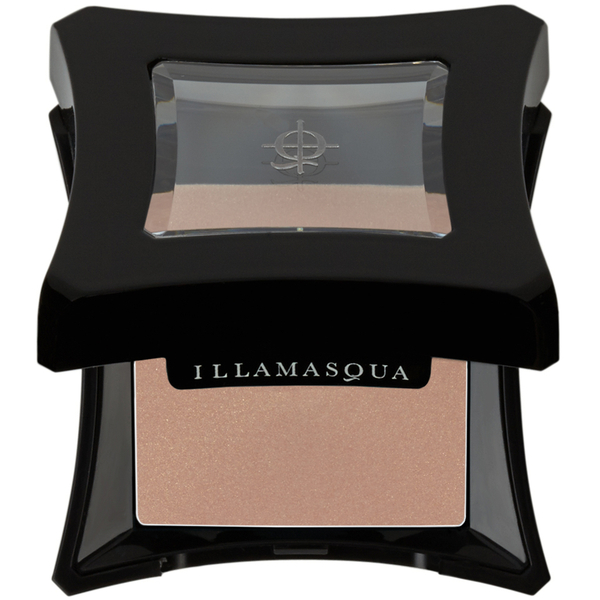 LOOSE POWDER: Ideal for oily/combination skin as it instantly mattes excess shine. Use the Loose Powder to matte down contours in order to enhance your highlight. The Loose Powder is extremely light, therefore is easy to apply and won't leave your skin feeling heavy.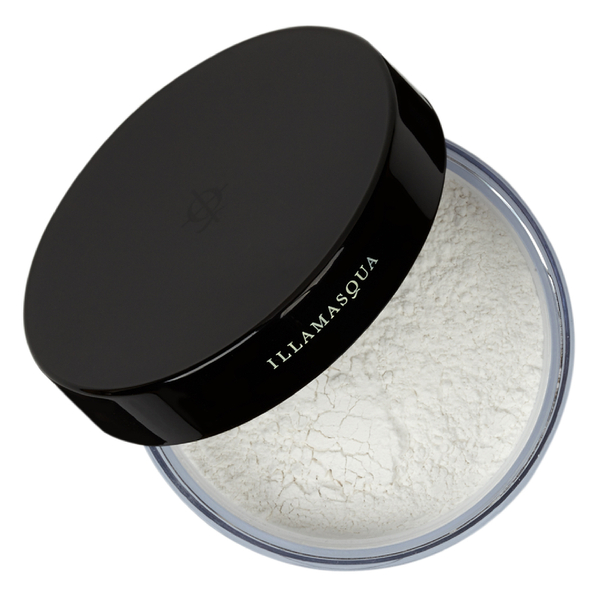 BRONING DUO: Ideal for finishing look with bronzer in order to add further depth and warmth to the skin.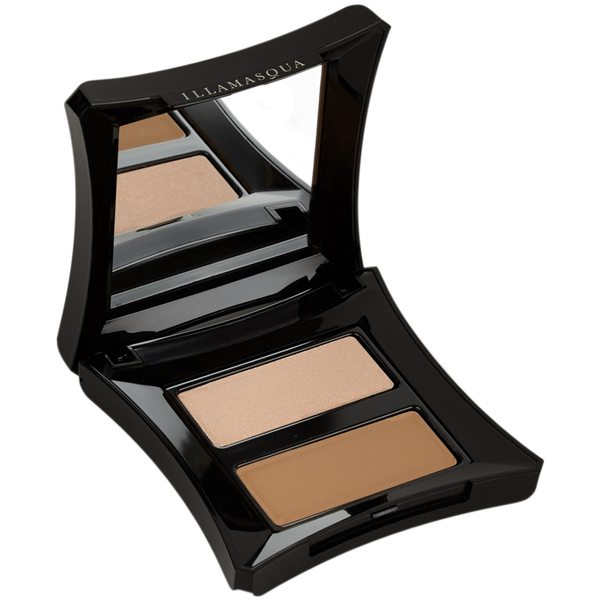 ---
BECOME A GLOW PRO
---
Want to learn more? Head into your nearest Selfridges to receive your complimentary Chisel & Glow Service now.
Our in-store MUAs are on hand to teach you how to achieve the ultimate flawless base through sculpting and highlighting all the right areas.
To book, please call:
London Oxford Street: 0207 409 3533
Manchester Trafford Centre: 0161 629 1210
*Selected stores only. 
---
REMEMBER TO TAG US @ILLAMASQUA AND SHARE YOUR LOOKS USING THE #ILLAMASQUA HASHTAG. WE CAN'T WAIT TO SEE THEM!
---