While they may not be our best-kept secret, our Iconic Chrome eyeshadows are a cult favourite for good reason. Their hybrid formula and extreme colour payoff mean you can find these eyeshadows in every makeup artists' kit.  
In a time where everyone is trying to get a glow, more and more people are jumping on the metallic trend, opting for more dramatic eye looks over the traditional smoky eye. While metallic is making a resurgence in beauty, it's also appearing in fashion with metallic swimmers, trench coats and handbags adorning runways and street style.  
A touch of 80s nostalgia, just because you're embracing the metallic trend doesn't mean you need to pair it with a matching puffed-sleeve dress. By incorporating the look through your eyeshadow, you can add a subtle nod to the current trend. This look works for anyone whether you're opting to wear a full metallic pant suit or simply looking for a way to incorporate the trend in your beauty routine.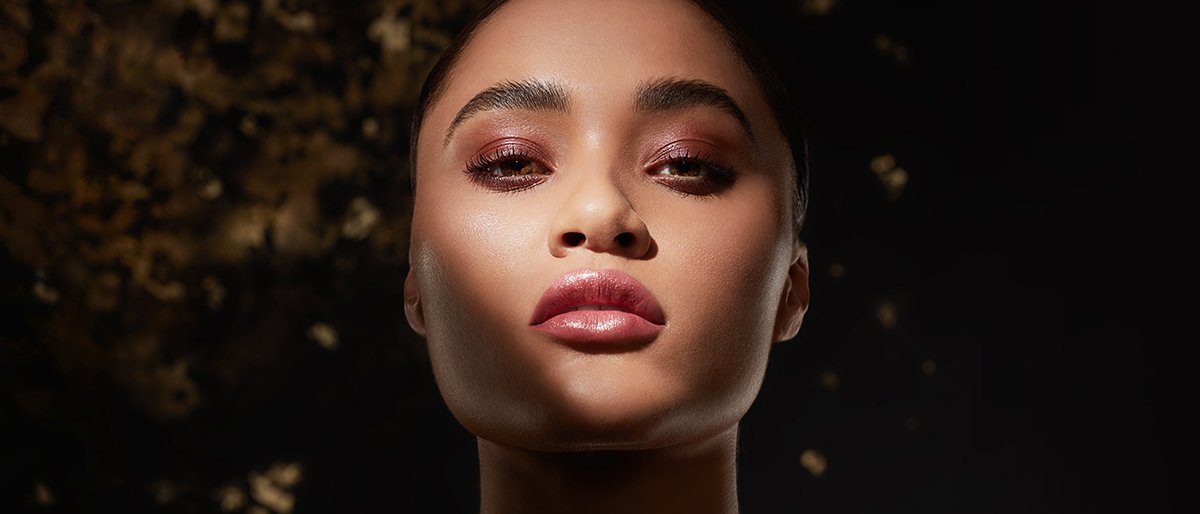 With the full shimmer eyelid ranking as this season's number one trend, our Iconic Chrome is just the thing to bring your metallic dreams to life. Available in various colours, this eyeshadow's hybrid formulation effortlessly glides onto the skin leaving behind a highly pigmented, multi–dimensional finish. Suitable for use on both eyes and skin, this unique formula can be applied directly with fingers or a brush for a subtle or high impact look. 
Not sure if the metallic look is for you? Our Head of Training Mel Barrese loves these eyeshadows for their effortless application.  
"Iconic Chrome is the easiest, mess free way to wear glitter. This hybrid formula of cream and powder means you can simply apply and go, with either your finger or an eyeshadow brush and this formula can be used both on the eyes and skin." 
Still not convinced this look is for you? Mel suggests familiarising yourself with the versatility of the Iconic Chrome formula and using it in various ways to get the most out of the multidimensional finish.  
"Both shades can be used on the entire lid, or for more subtle strobing, use on the brow bone or inner tear duct to open and freshen up the eyes." 
Is there a better time to try a metallic eye look than Christmas? Match your look to your party outfit and you're set. Plus, in a time when everyone is wearing masks, it's the perfect opportunity to get creative with your makeup. 
Available in 10 shades, there's a colour to suit any look whether you're opting for a subtle take or embracing the full chromatic trend.