Christmas is fast approaching and we have the product you need to take your Christmas party look to the next level. 
We have some top tips from our Studio Educator, Maryam, and a step-by-step guide to create your Christmas party spotlight eye makeup using our brand new Iconic Chromes.
The Iconic Chromes launched as part of our 10 year anniversary Reign of Rock collection. With a unique, hybrid formulation and cream to powder metallic finish, you do not need an artistry background to make a statement with our Iconic Chrome pigment pots.
Iconic Chromes: Get the Look Guide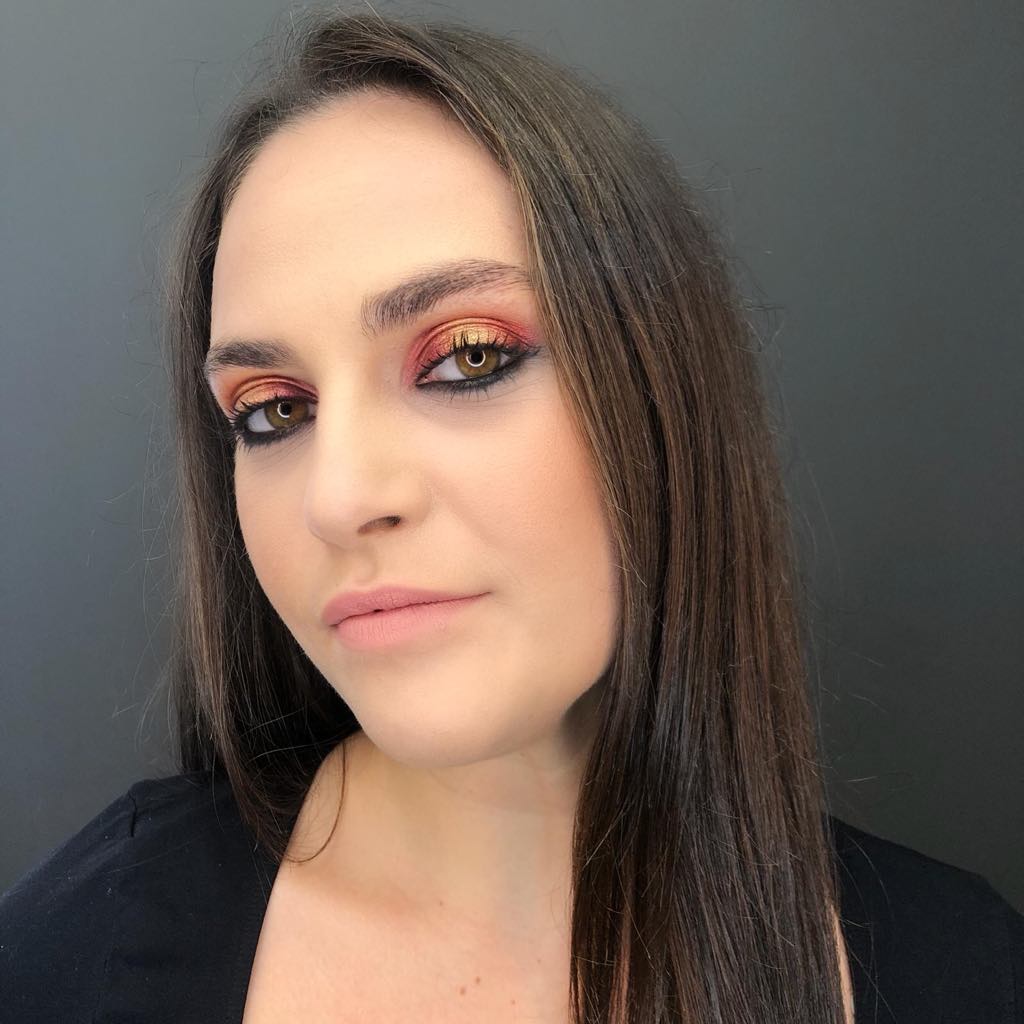 ICONIC CHROME: PASSIONATE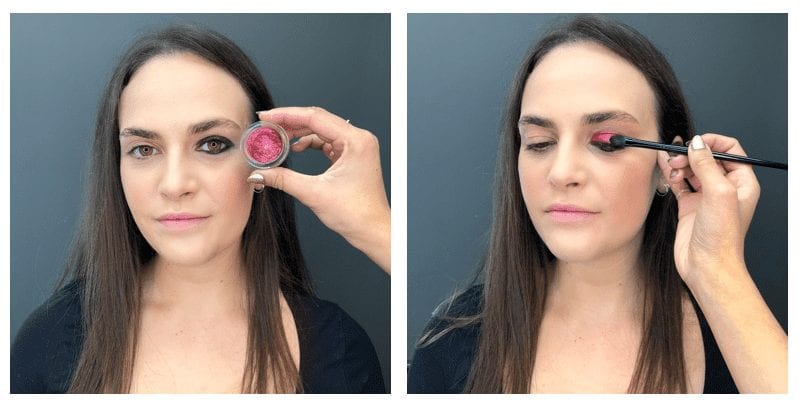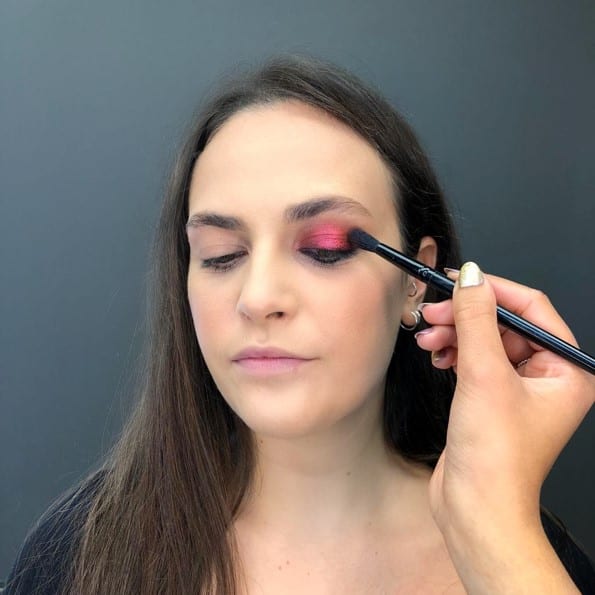 EYELINER BASE
Apply our Eye Pencil in SOPHIE on the lid to create a deepened base for the first Iconic Chrome. Blend the Eye Pencil with our Eye Shadow Blending Brush to avoid any harsh lines. Finish by adding the Eye Pencil in SOPHIE to the lower lash line, using the Smoulder Brush to prepare for a smoky lower liner.
ICONIC CHROME: PASSIONATE
Using our flat Concealer Brush, apply the fiery red Iconic Chrome in the shade Passionate all over the lid and up to the crease. Blend this shade out just above the crease to create a seamless, blown out eye shadow.
ICONIC CHROME: AVANT GARDE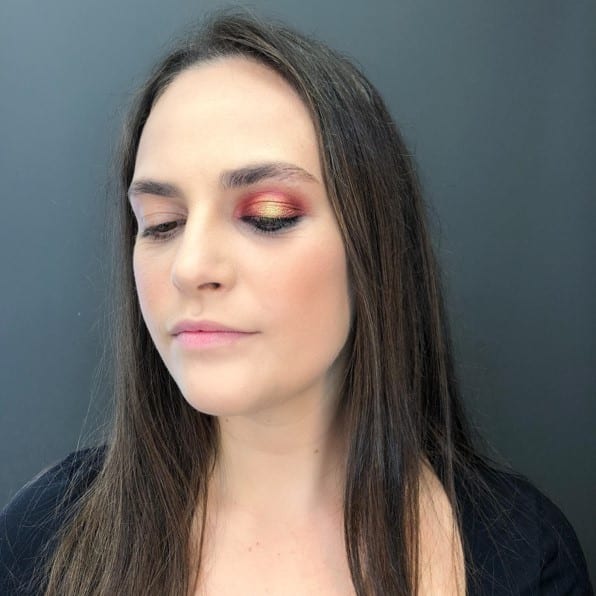 ICONIC CHROME: AVANT GARDE
Using a clean flat Concealer Brush apply the gold Iconic Chrome in the shade Avant Garde to the centre of the lid to create a spotlight eye look. Press this in with your finger to warm up the product and blend the edges, keeping the product focused on the centre of the lid.
The Iconic Chromes are a beautiful and unique formula of shadow delivering intense colour pay off…
– Maryam Ahmed, Lead Studio Educator
SMOKY LINER AND LASHES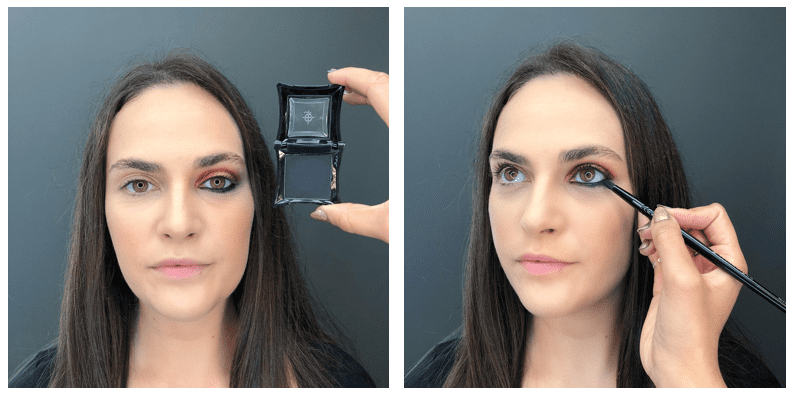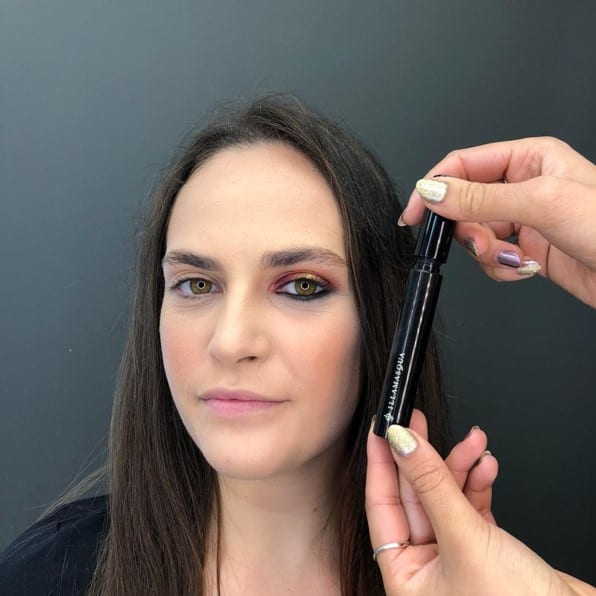 SMOKY LINER
Apply our Powder Eye Shadow in Obsidian to the lower lash line and blend out with the Smoulder Brush to create the smoky lower liner. This will accentuate the colour of the eyes and tie the look together, keeping a focus on the metallic chrome colour.
LASHES
Apply a generous coat of our Masquara in Raven to the top and bottom lashes for lift, volume and definition. Add lashes of your choice to complete the spotlight eye. For this look we would recommend the style Desire, the perfect wispy lashes that elongate the eyes.
THE FINISHING TOUCHES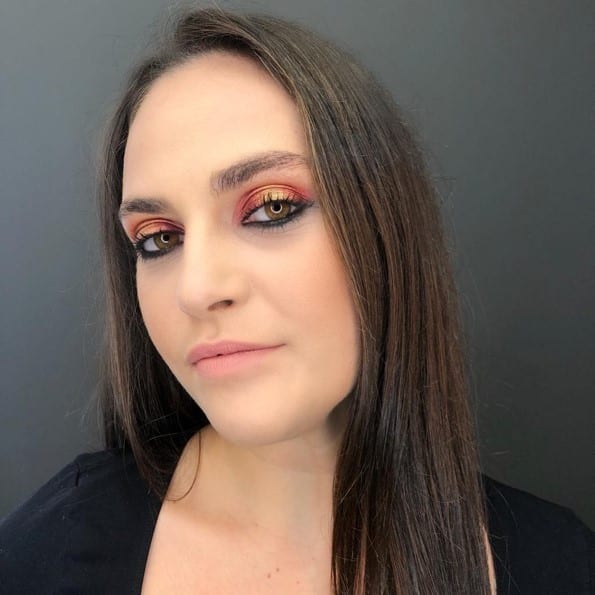 BRIGHTEN AND CONCEAL
Use a touch of our Skin Base Concealer Pen to lift and brighten the under eye to clean up any fall-out and conceal any dark circles or pigmentation. Blend this into the foundation with our Eye Shadow Blending Brush for a flawless finish.
KEEP IT NUDE
Use our super nude Lipstick in the shade Rosepout. This will give a healthy flush of colour to the lips, but help to keep a focus on the colourful spotlight eye look you just created.
THE FINISHED LOOK
Turn heads this Christmas using our Iconic Chromes to achieve the ultimate metallic eye makeup.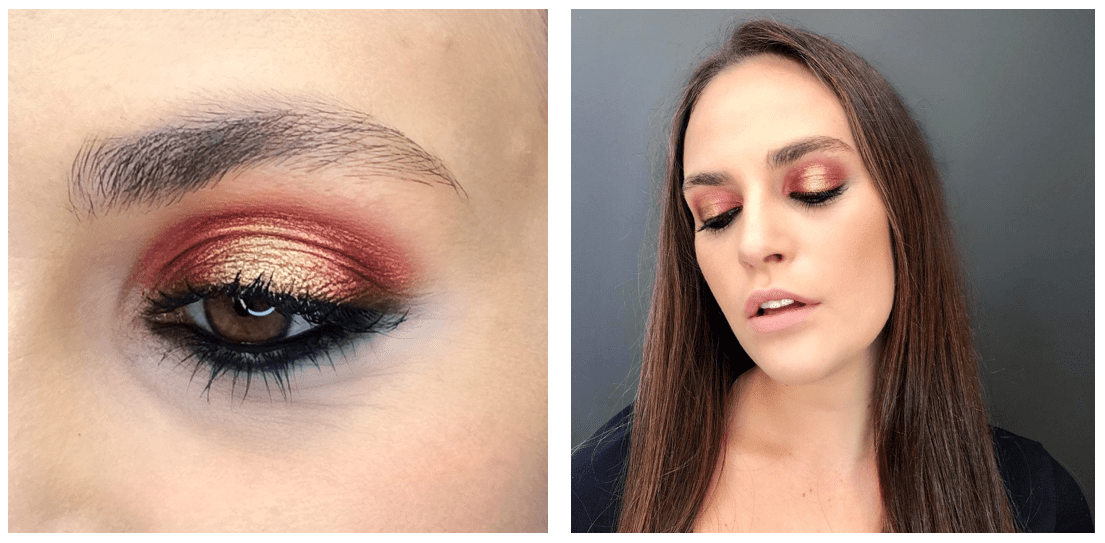 SHOP THE FINISHED LOOK: