---
Illamasqua HQ are very excited to announce the launch of Daze highlighter, the newest member of the Beyond Powder family. It's the holy grail of all highlighters and the perfect partner for your favourite Beyond Powder.
---
The Illamasqua Beyond Powders have long been a customer favourite. No matter your preferred shade, Daze is going to be the perfect companion. The possibilities are endless with this versatile powder highlighter and trust us when we say that no make-up bag should be without it. The Daze highlighter is suitable for all skin tones and can be used alongside your favourite Beyond Powder to create hyper-real highlights that will leave you glowing from within.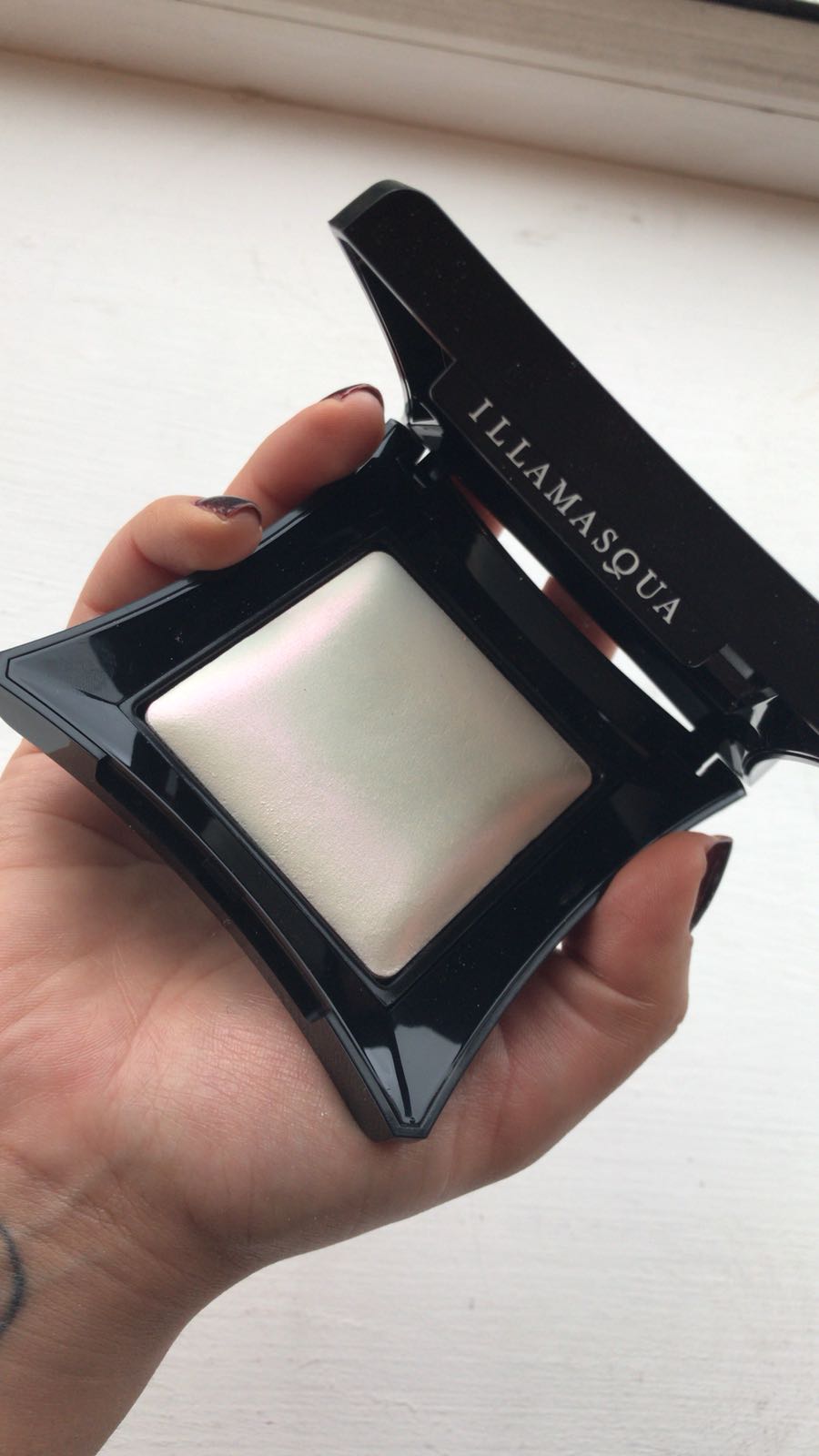 What colour is Daze highlighter?
Compared to our other Beyond Powder highlights, Daze is pink toned.
The pink undertone in the Daze highlighter helps to brighten and illuminate the skin, giving light to even the dullest of complexions. Daze will have a different effect on your skin depending on your skin tone. For example, Daze will have a natural result on cooler/fairer complexions and will look more dramatic on warmer/deeper skin tones.
What brush do I used to apply highlighter with?
Daze highlighter can be used with the Illamasqua Highlighting Buffing Brush – perfect for bringing out the natural high points of the face, or if you prefer a more intense highlight, sweep onto cheekbones using the Angled Cheek Brush. The smooth, light texture of the Beyond Powders means they glide effortlessly onto skin,  making it easy to get creative, experiment and create your own looks.
---
FEATURES & BENEFITS
---
Pink reflects which instantly helps to perk up dull skin tones
Natural result on cool skin tones
Natural result on fair skin
Intense result on warm/deep skin tones
Use to create hyper-real 'alien-skin'
When used with Deity, a holographic result can be achieved 
How can I layer highlighters?
The Daze highlighter looks great when worn alone, but even better when used alongside other Beyond Powders. This clever little highlighter can completely transform your every day highlight into another dimension.
ENHANCE
OMG + Daze = Pink Champagne
This look is all about enhancing your natural skin. 'OMG' and 'Daze' work in harmony to create a gorgeous pink champagne colour that will help to keep your natural complexion looking radiant all day long.
Start by buffing OMG into the high planes of the face using our Round Buffing Brush. Do this in small round motions, imagine you are polishing your shoes! Then repeat the same process with Daze. Ensure that the two shades are blended well for best results.
You can see how George from Selfridges Manchester Trafford Centre layered highlighters in his make-up tutorial here.
EXPRESS 
Epic + Daze = Rose Gold
'This look is all about creating high-shine drama' explains Nilly, our Head of Artistry here at Illamasqua. For best results, start by applying Epic using our Angled Cheek Brush across the cheekbones and any other areas you wish to highlight. For the ultimate shine, apply Daze over the top using a dampened brush, lightly pressing over the areas you want to enhance the most.
EXPERIMENT 
Deity + Daze = Holographic
Take your highlight to another dimension. The golden green shimmer of Deity, paired with the pink undertone of Daze creates the ultimate holographic highlight to give you a galactic glow. For best results, start by applying Deity to the key highlight areas of your face, then take Daze and underline some of the Deity highlights so the colours sit next to each other. For best results, apply using our Angled Cheek Brush to give you more precision.
From left to right: Epic & Daze, Deity & Daze, OMG & Daze, Daze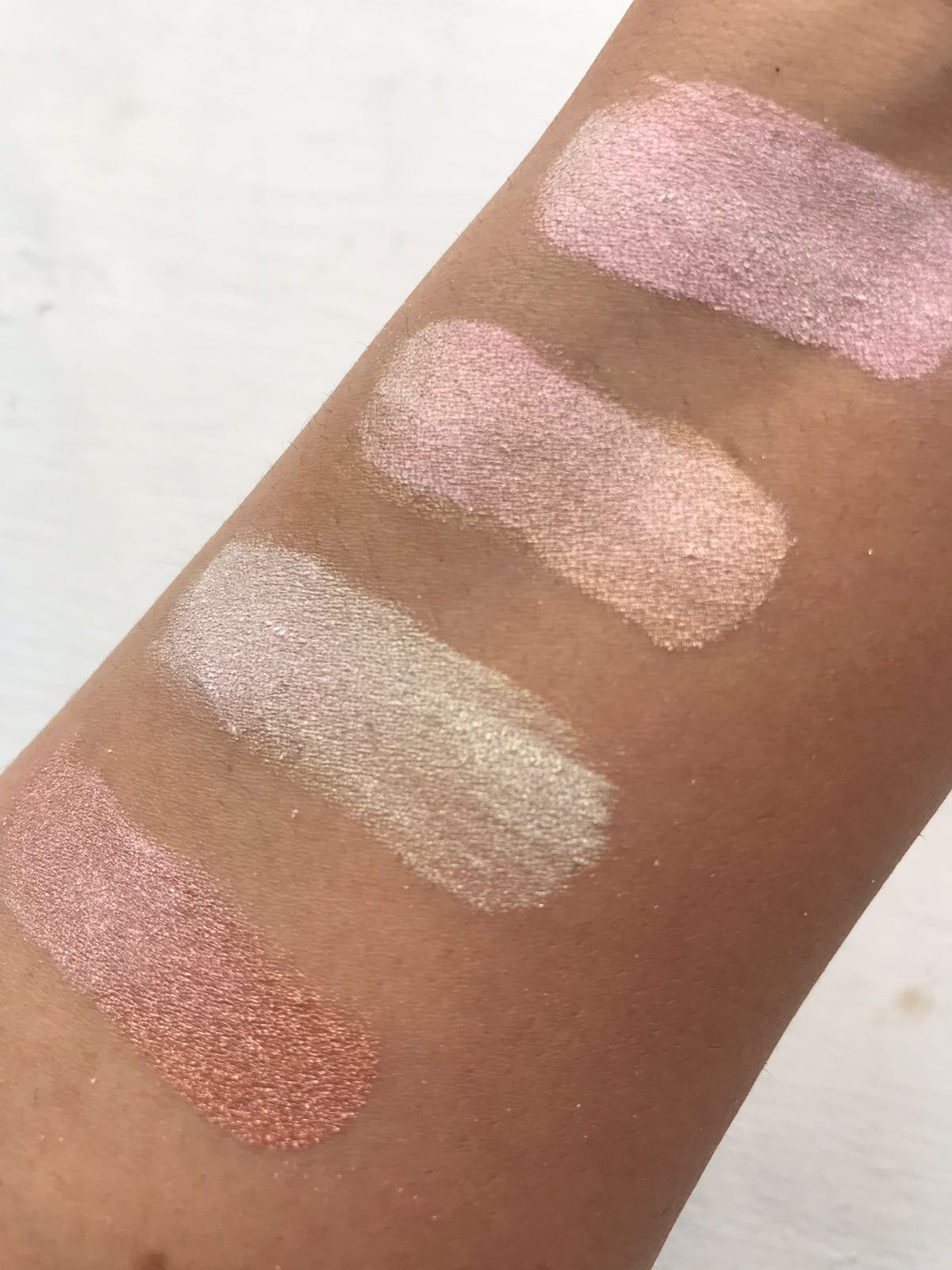 Like all of our Beyond Powders, Daze comes housed in a sturdy compact with a built in mirror – perfect for keeping in your bag.
So whether you need a quick pick me up during the day, or want to transform your daytime look to night, Daze is always on-hand in your hour of need and will NEVER let you down.
---
If you are wanting to try Daze for yourself, you can find exclusively in your nearest Selfridges store.
A member from our lovely team will be more than happy to assist you.
PLUS receive a complimentary Chisel & Glow service, contact your nearest store for details.
Don't have a Selfridges near you? You can also sign up to shop Daze online from illamasqua.com first.
---
Pick up your perfect partner now.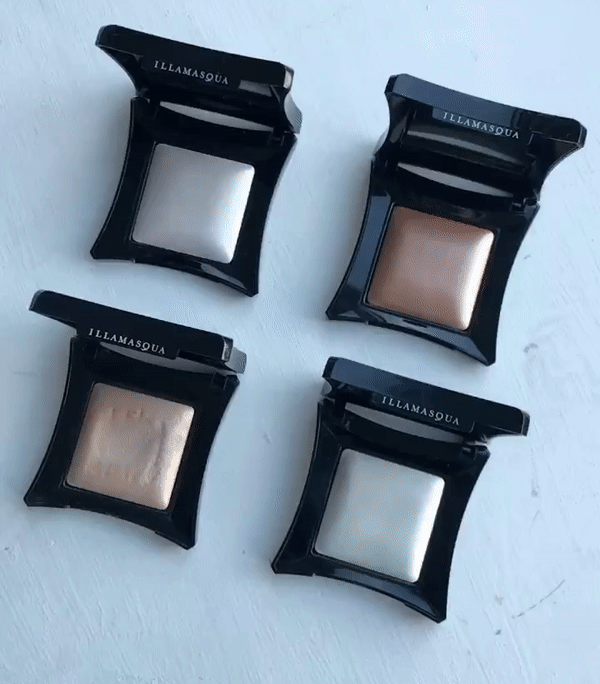 ---
WHAT IS YOUR PERFECT PAIR?
REMEMBER TO TAG US @ILLAMASQUA AND SHARE YOUR LOOKS USING THE #ILLAMASQUA HASHTAG. WE CAN'T WAIT TO SEE THEM!
---