We are celebrating another successful season at London Fashion Week with Pablo Rodriguez who lead a team of makeup artists at 4 exciting shows; Mark Fast, David Koma, Richard Malone and Pam Hogg.
We are going to round up our shows and bring you the latest beauty trends and what you need to create the looks ready for AW20.
THE SIXTIES WING
Backstage at Mark Fast, Pablo Rodriguez painted an angular straight, thick wing as the focus of the makeup. A go to look of some of the Sixties makeup icons like Francoise Hardy and Brigitte Bardot. Pairing the wing with a minimal face and Desire False Eyelashes to emphasise the look. Pablo finished the eye with a smudge of Eye Shadow underneath the eye to balance the wing. This simple look is easy to transform to every day wear no matter the season so make sure you are ready with your Precision Gel Liner.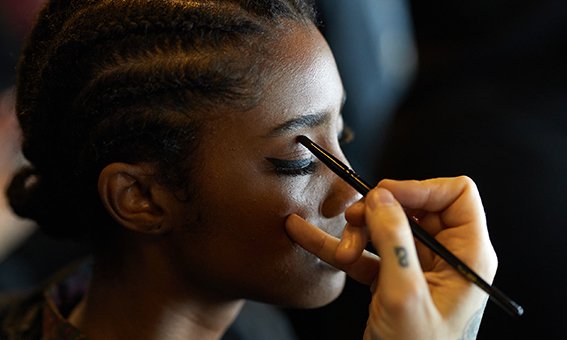 GET THE LOOK