Another day, another show. Day 3 of London Fashion Week is over for us and so is the Pam Hogg show. Last season Pam brought the poodle power, with extravagant hair and amazing head pieces. This season was no different in terms of big hair and outstanding head pieces, however with a slight feature of poodle powder the theme had a dark side running through it. With signs saying 'There are no human rights on a dead planet'. Pam Hogg had a message and she wasn't afraid to say what it was.
Forget the bright eyeshadow and pouts from last season, the dark theme ran through the colour choices of the makeup, the clothing and fabric choices.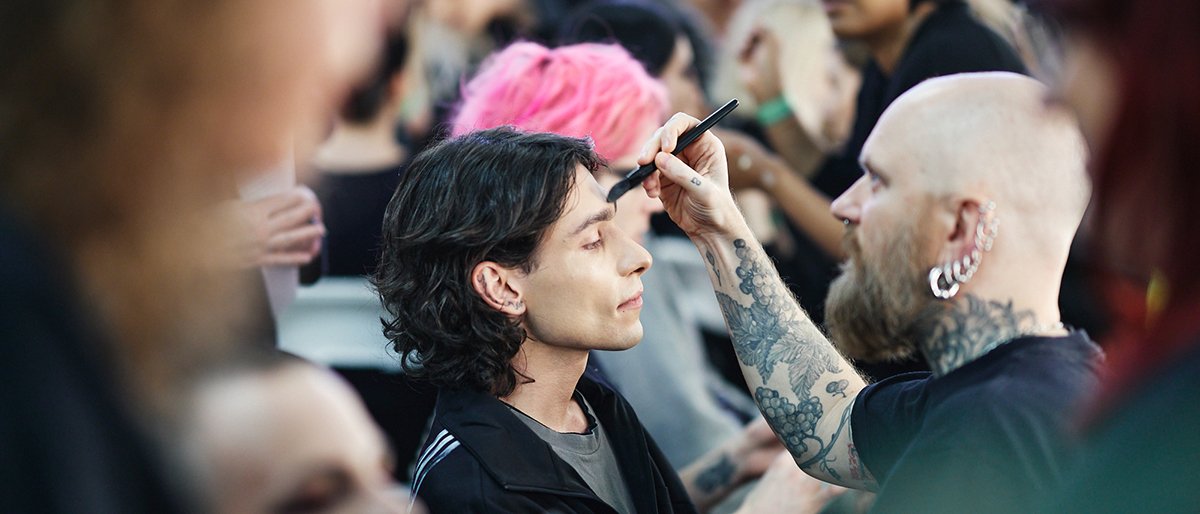 'The inspiration for the makeup looks for Pam Hogg, was quite a departure from last season. It wasn't as graphic nor as colourful as last season. It was a lot more blended and subdued.'
'For this season on the eyes we used the grey shade from the Elemental Artistry Palette to create a smokey eye. Along with our Colouring Lip Pencil called Creative as a top liner for a dash of colour. Finishing off the eyes with a thick layer of Raven Masquara and our S.O.P.H.I.E Eye Pencil on the waterline.'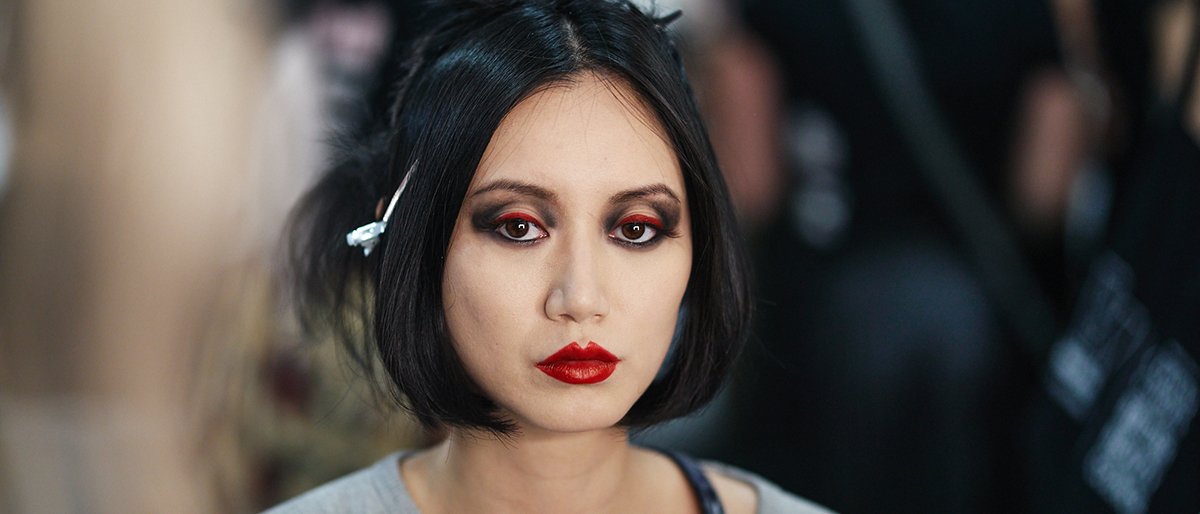 'A handful of models had red lips to complete the look. We created the pout with our Midnight Antimatter Lipstick and the same Colouring Lip Pencil as used on the eyes in shade Creative. The shape of the pout was key, we created a very angular pointy top lip with the cupids bow being similar to a 90 degree angle. Then for the bottom lip we created a square shape and accessorised with some fake fangs with fake blood inside the mouth.'
Pablo Rodriguez on his Pam Hogg look.
GET THE LOOK