The Reign of Rock collection has officially landed and we got the chance to chat exclusively with British beauty Amelia Windsor about her beauty debut.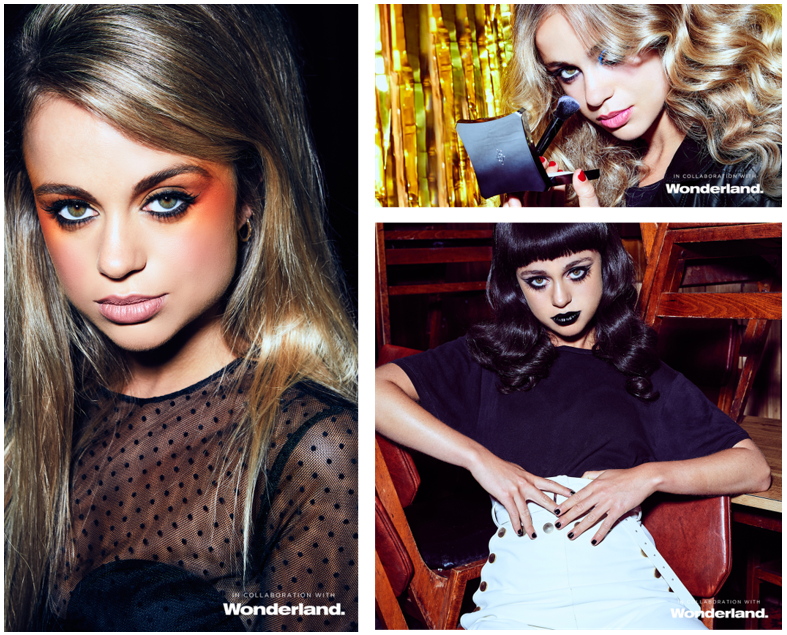 Transformed by our Director of Artistry, Pablo Rodriguez, Amelia Windsor debuted in her first beauty campaign as the face of our 10 year anniversary collection, in collaboration with Wonderland magazine. Read our interview with Amelia to find out about her beauty inspiration, her favourite Illamasqua products and the best advice she has ever received.
Let's begin by asking, who is your beauty inspiration?
My beauty inspiration?.. Kate Moss, I love how she does her make up. Kate has really great eye make-up, and that is my go-to.  A strong eye is all you need!
What is your favourite thing about Illamasqua?
Illamasqua allows you to explore different parts of your personality and unlock your individuality; celebrating everyone's unique style, and enhancing everyone's natural beauty, which is such a lovely part of make-up. I love that.
How was your first experience collaborating with a beauty brand on such a big campaign?
It was sooooo much fun…and such an honour!  I learnt a lot about the make-up industry and how you can explore different ways of using make-up, which I had never thought of before. It was incredibly interesting!
What were you most excited about working on The Reign of Rock campaign?
I loved working with the exciting new products, especially the Iconic Chromes and the limited-edition Beyond Powder in Electric, a gorgeous intergalactic shimmer.
It was sooooo much fun…and such an honour!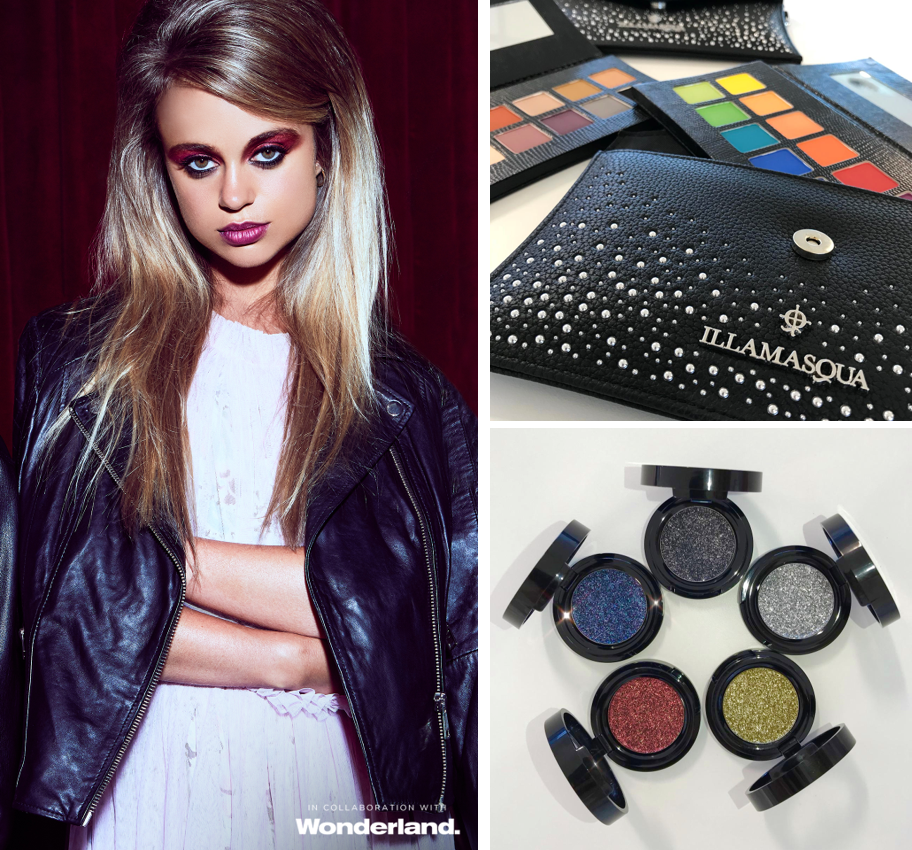 What is your favourite product from our 10 year anniversary collection?
I love the rock-inspired colours, and all of the products have fantastic names! My favourite Reign of Rock product is the Elemental Palette, especially the plum shade, Portia.
What is your go-to make-up look?
A fresh, dewy glow, every time.
If you had to choose, what would be your one desert island product?
Bronzer…although it's a desert island so maybe I wouldn't need it… (everyone needs bronzer, desert island, or no desert island!)
Finally, what is the best piece of advice you have ever received?
Definitely to avoid over-plucking my eyebrows!