Our new Beyond Liquid Highlighters are formulated based on your favourite shades from our cult Beyond Powders. Knowing what shades our Illamafia love and taking this into account when bringing new products as well as working with our Illamasqua Pro's is important to us. Giving you the tools and the opportunity to add an even bolder shimmer for an overall flawless, glistening glow. Available in three stunning shades to suit any skin tone: Epic, Daze and OMG.  
No stranger to a glowy finish Nikkissecretx uses OMG Beyond Liquid to create a luminous base. Mixing it into her Hydra Veil Primer and Skin Base Foundation pre application, then takes her look to a strobe effect by adding another layer on her cheek bones for a more defined look. Describing Beyond Liquid as 'EVERYTHING!!' we can see why she loves them with this soft glam look.  
We asked Nikki a few questions about our Beyond Liquid Highlighters to see why it is that she loves them so much. 
What do you love about the Beyond Liquid Highlighter?  
'I love how you are able to mix it in to any liquid/ cream product to create a dewy finish.' 
What is your favourite shade?  
'OMG' 
Any tips on how you are going to be using it in your routine?  
'I like to mix it into my foundation or moisturiser for my non makeup days. Leaves my skin looking healthy and radiant.' 
What side of the fence do you sit on? Subtle or Strobe?  
'Definitely strobe.' 
What is it about Illamasqua that you love? 
'I love the quality of their products, my favourite being the base products. I love the shade range and how the Skin Base visage looks like skin with a soft blur filter on top.'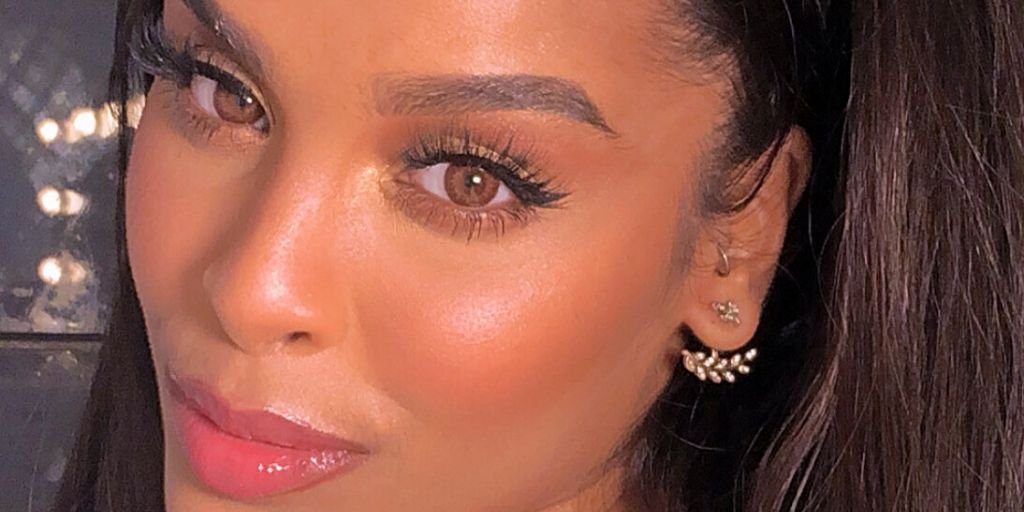 We love giving our Illamafia the tools to create stand out looks to express yourself and we would love to see them. Make sure you tag us in your photos so we can share the love back.