Here at Illamasqua we have the chance to work with some amazing artists every day. We love giving you the power to create your own definition of beauty, by giving you the tools to create amazing looks and our Beyond Liquid Highlighter is no different.  
Our highly pigmented shimmer elixirs use ultra-refined pearls and can be applied as contour, or an all over spa-worthy, luminous look. It can also be blended into your moisturiser, primer or foundation for a subtle shimmery base, or used alongside the famous Beyond Powder to go from subtle to strobe.  
It is quickly becoming a favourite with our Illamafia. 
Makeupbyjaack created a standout tutorial with our Daze Beyond Liquid and in his own words, he has become a 'little bit obsessed with it'. Mixing it with some of his Illamasqua favourites such as Hydra Veil for a luminous base. Then adding a little extra over his Skin Base application for an extra glow. 
We asked Jack a few questions about our Beyond Liquid Highlighter's to find out how he is going to be using them and what it is that has him obsessed. 
What do you love about the Beyond Liquid Highlighter?  
'The formula blends beautifully into the skin. It's not heavy or glittery, which I love. The finish is dewy and has the classic 'wet' effect that looks great on all skin.' 
What is your favourite shade?  
'Daze' 
Any tips on how you are going to be using it in your routine?  
'Definitely for lazy days when I don't want to make an effort, but I still want my skin to look flawless and glowing.' 
What side of the fence do you sit on? Subtle or Strobe?  
'I'm an all-or-nothing guy when it comes to highlighter. There's nothing subtle about me.' 
What is it about Illamasqua that you love? 
'I love Illamasqua's inclusion of the alternative. They've always been a brand that I've resonated with on a different level because of their history, approach and social views. Plus it helps that there products are incredible and timeless.'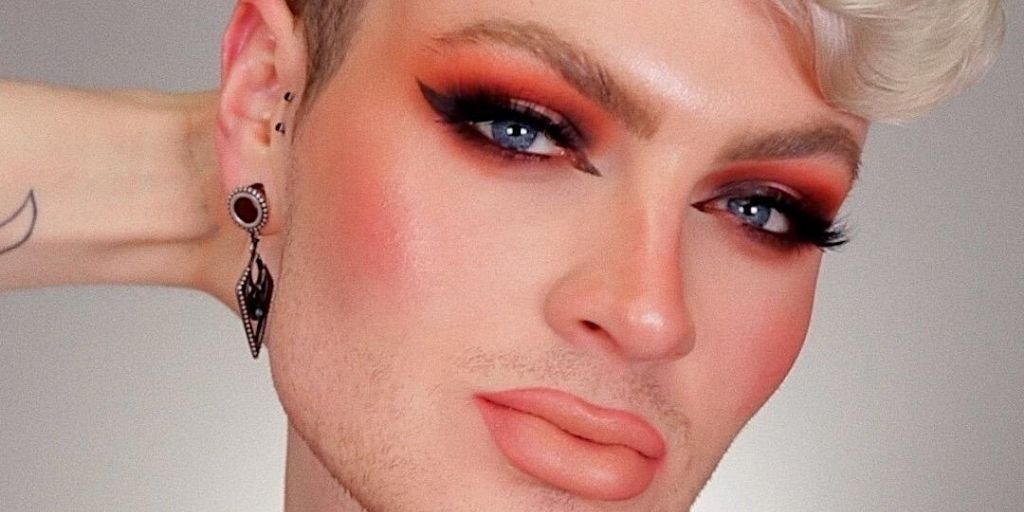 Be sure to check out Makeupbyjaack's amazing looks and follow him here: @jaackemory 
We love seeing how you use our products so be sure to tag us in any looks you create with #illamafia and #subtletostrobe