You can get a winter glow regardless of the season thanks to our best-selling Beyond range. After Beyond Powder quickly became a bestseller, we extended this beloved family of makeup must-haves into a complete shimmer collection. 
Designed to give you a lit-from-within look, Beyond products focus on shimmer and glow to dazzle throughout the season. With new members in the Beyond family, these additions complement the best-selling products that inspired the collection. 
Go for the ultimate winter makeup glow this festive season and mix-and-match some of Illamasqua's most-loved products to make a (shimmer) statement.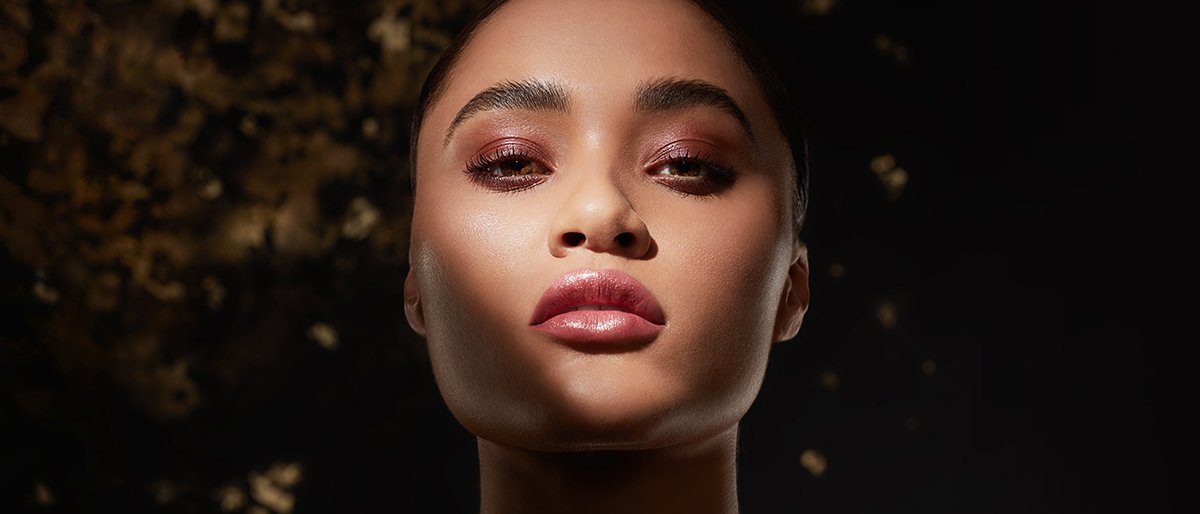 Look lit-from-within thanks to Beyond Veil Primer and Beyond Foundation
The love-child of Hydra Veil Primer and Beyond Powder, our Beyond Veil Primer creates an illuminating base. A lightweight gel formula, this primer blurs and brightens for a radiant, healthy glow. 
Looking to up the wattage? Layer with our Beyond Foundation and get ready to light up the room. Ultra-lightweight, this foundation's sheer coverage gives a dewy, glass skin finish. 
Pro tip: our Beyond Veil Primer can give a glowy boost to any look. According to Mel, you can even use this primer to illuminate your blusher. 
"While it's great as a primer, I love to use Beyond Veil to create a soft blusher look by mixing a small amount with lipstick on the back of my hand then simply patting the combination onto the cheeks with my fingers. The mixture will dry down to be long lasting, but you will also get a soft glow from this primer."