The Illamasqua Icons are here, explore the must have items for your makeup bag. From our famous Skin Base Foundation to our must have Bang Antimatter Lipstick. Wear them on their own or wear them all together to create an iconic look with products you love.  
Our range of 8 bestsellers are not only loved by our Illamafia but our Professionals too, you will not see them without this range of products in their bags when going to a job. We gathered Pablo, Frankie and Mel together and asked them a few questions about the Illamasqua Icons to give you an insight on few favourite products and how you can use them.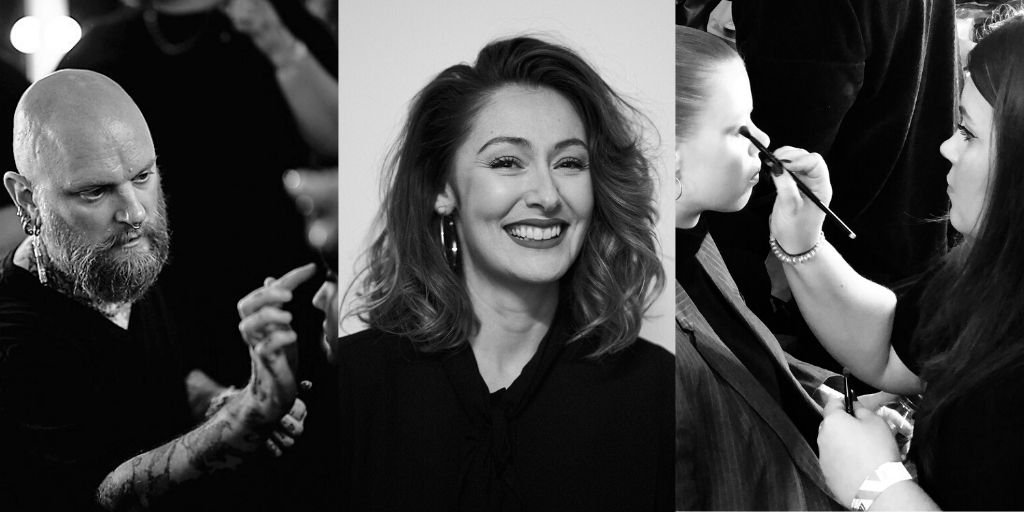 Why do you love Skin Base Foundation?  
'It's such a versatile formula. It has a medium coverage that can be built up in layers up to full coverage, or sheered down by mixing it with Illamasqua's Matte or Satin Primers.' Pablo 
'I love that Skin base gives a beautiful airbrush finish on the skin when buffed in and has a soft eggshell finish that gives a natural glow.' Frankie 
'There are so many things I love about this iconic formula, it's versatility with its buildable coverage and it's real skin finish. What I love the most though is how smoothing it is on the skin, it literally erases all pores and unwanted textures.' Mel 
What is your favourite Beyond Powder shade? 
'I love OMG Burst, it is a limited edition of the iconic OMG Beyond Powder but with a marbled effect introducing a hot pink hue. When you blend those two shades together, you get the most wonderful golden peach colour.' Pablo 
'Absolute favourite shade is Epic! Perfect golden glow for any skin tone.' Frankie 
 'I love Dare, for a soft golden pink flush – so pretty, especially for brides.' Mel