As Pride month continues, we are continuing to share amazing stories, stand out looks and spread positivity through times where people are still fighting to be heard. Bringing stories and celebrations together to show solidarity through Pride month and every day is important to Illamasqua. It is something we have in our hearts and we are passionate about. We celebrate individuality and want to make sure you have the tools to create the looks you desire. 
@letitiataylor1 is here to share her story of Pride and why it is important to her 
 What does pride mean to you?  
'Pride is more important than ever, to me it means showing others it's completely ok to be yourself and be who you are and be proud of that. It's about celebrating all of our differences and seeing that is what makes us all unique!' 
Tell us something you're proud of?  
'I'm really proud of my big sister! She's been the constant person in my life and is a pretty incredible person. I wouldn't be where I am today without her and she was the first person who just loved me for me.'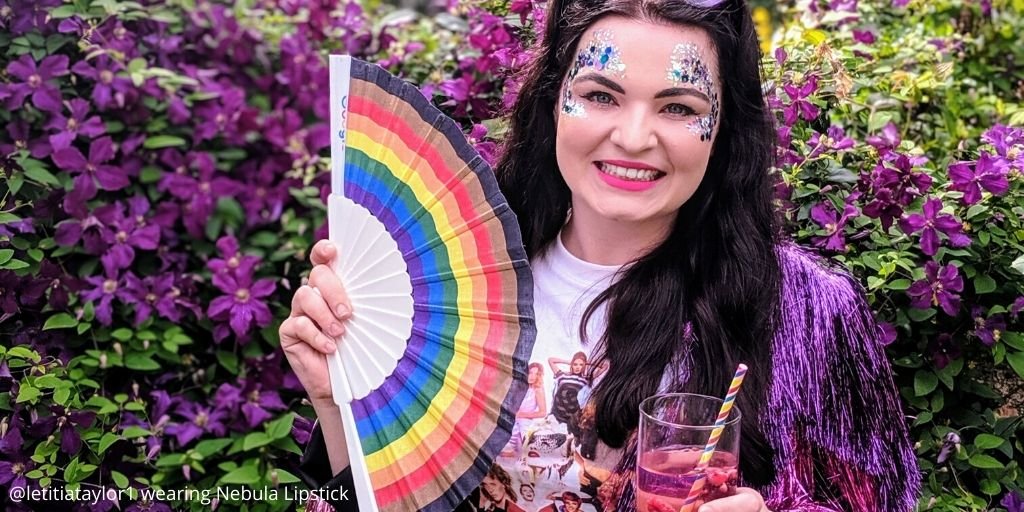 How is makeup apart of your self expression?  
'I LOVE makeup, for me having making makeup on gives me so much more confidence and I use it to also create looks that are so far from normality that I can be all parts of me.' 
How do you express yourself? 
'I love using colour whether that's in my makeup palette or in my clothes. I love bright eye catching colours especially for Pride events.' 
How will you celebrate Pride?  
'This year I have brought a top from Glaad and will be dancing around my apartment to my favourite hits!'
How would you sum up pride in 3 words?  
'EQUALITY OF EVERYONE' 
GET THE BOLD LIP PRIDE LOOK