Using our most Iconic formulas and best-selling shades in champagne and bronze tones to create a wearable, on trend look. 
Step 1: For a smooth, flawless and long-lasting base, start by applying Hydra Veil to the centre of the face and blend with fingers outwards. This light, refreshing gel helps to hydrate the skin, as well as ensuring any texture such as fine lines and pores are blurred away.
Step 2: Using a small amount of Skin Base Foundation (size of a ten pence piece), start to apply at the centre of the face with a fluffy blending brush, using circular motions blend outwards to ensure a light, airbrushed look. Skin Base has buildable coverage so apply more in areas where needed.
Step 3: Buff a small amount of Colour Veil in shade Entice lightly onto the apples of the cheeks for a healthy, flushed look. Finish skin by applying Skin Base Concealer Pen under the eyes and then set the look by pressing Translucent Powder into the skin to mattify.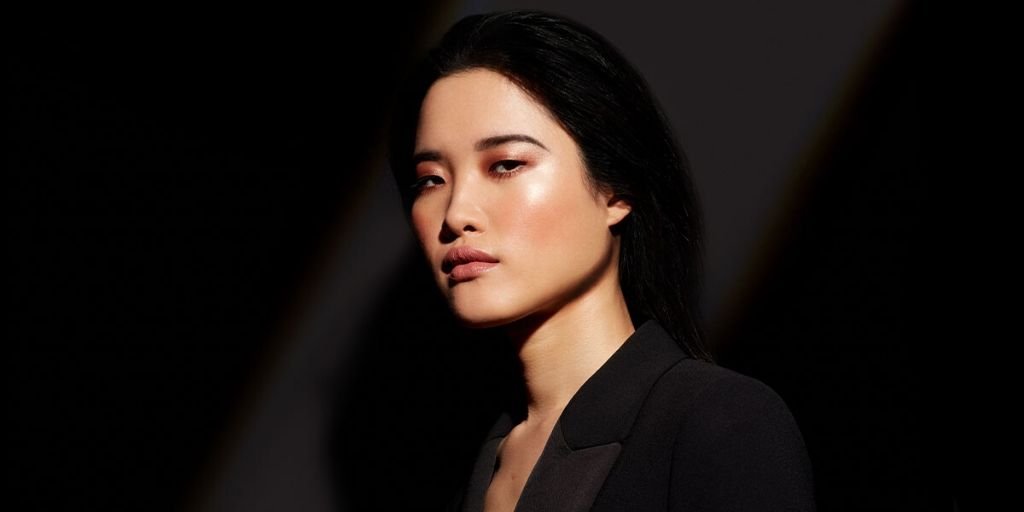 Step 4: Our bestselling highlighter OMG, is perfect for adding glow and radiance to the face. Instead of applying to the tops of cheek bones, the highlighter has been buffed on top of the blusher to add a healthy radiant glow. With a smaller brush, dust OMG along the bridge of the nose to open up the eye area, whilst also adding to the cupid's bow to give the lips an enhanced pout.
Step 5&6: For a long lasting eye look, buff Illamasqua Brow Gel in Awe across the lid, this soft brown colour creates a great base for any eyeshadow. Starting with Zealous from our Unveiled Artistry Palette, buff lightly onto the brow bone, this champagne gold tone will give the entire eye area a lift.  With a fluffy eye shadow brush apply the warm bronze shade Fearless across the lid and then blend up and out for a seamless application. Next apply the warm gold, Chutzpah to the upper and lower lash line to create intensity and depth.
Step 7: Finish off the look with a classic black eyeliner flick, using Precision Gel Eyeliner in Infinity and brush Raven Masquara through top and bottom lashes.
Step 8: Antimatter Lipstick in Bang is the perfect nude for so many skin tones, with its warm and dusty pink undertones. For this look, it has been applied to the lip with a lip brush for a softer, elegant lip look.
GET THE LOOK