Illamasqua's professional expertise can be found in everything we do; led by Pablo Rodriguez, our Global Director of Artistry. From being involved with the product process to finished campaign looks. Pablo makes sure that the products are not only right for Illamasqua but also for enthusiasts at every level.  It is important to us, that our makeup is to the highest standard. We want to continue to inspire everyone, allow them to express themselves and give them the tools to create.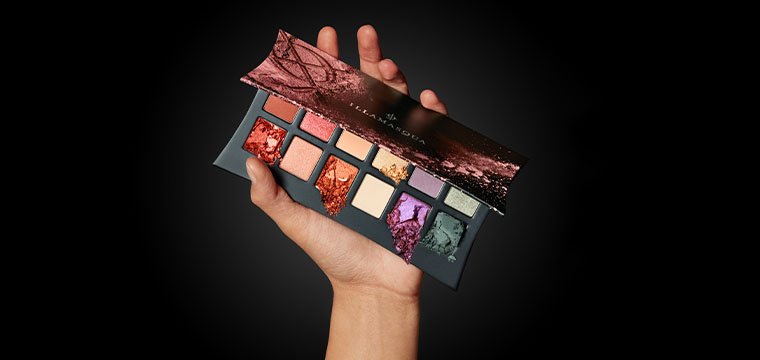 This doesn't just stop there; our Movement Artistry Palette has been artistically engineered by Pablo. With 12 matte and shimmer eyeshadows all vegan and cruelty free. The Palette can be used freely while unleashing your inner creative. It has also been designed with vertical duos, matching light and dark hues as well as complimentary colour quads to help you create looks and inspire you.  

The 4 quads of the Movement Palette.
"The Movement palette is a great combination of warm colours like coppers and golds, with some cold ones like greens and purples, all of them in mix of matte and shimmery finishes. The way the shades are distributed in the palette is to make them easier to be used as duos or as quads. For a basic monochromatic look like a smokey eye, or a base colour with a socket line, the duos will do the trick. Using the colours as quads, give more space to be more creative; each arrangement of four colours will include light, medium and dark shades". 
Pablo Rodriguez, Director of Artistry, 
Unlock your individuality with our Movement Artistry Palette.