JOIN THE MOVEMENT OF SELF EXPRESSION  
INTRODUCTION  
We are super excited to introduce our first ever Pro newsletter written by Frankie Mckernon, Head of Professional Development at Illamasqua. This is a monthly newsletter to connect with our professional community and bring you all the latest  Illamasqua news. We want to bring you exclusive insights from leading industry artists, and exclusive offers.  
For Issue 1, we wanted to go back to our roots and talk about self-expression through the power of makeup. We believe in creating the best quality products so you can create and express without boundaries.  
Frankie Mckernon Head of Professional development at Illamasqua talks about self-expression through the power of makeup "for me as a makeup artist I love how creating a look for someone can fuel confidence, whether it's simple enhancement or creating a character it can be super powerful. I love that makeup no longer has gender boundaries and it's an all-inclusive form of art and self-expression. Wearing a lot of makeup can often be confused with wanting to hide imperfections or lacking confidence, I love to wear makeup but more importantly I love applying my makeup. It's a moment I take every day to connect with myself and prepare for the day. I always enjoy the process and I feel my look always represents my mood"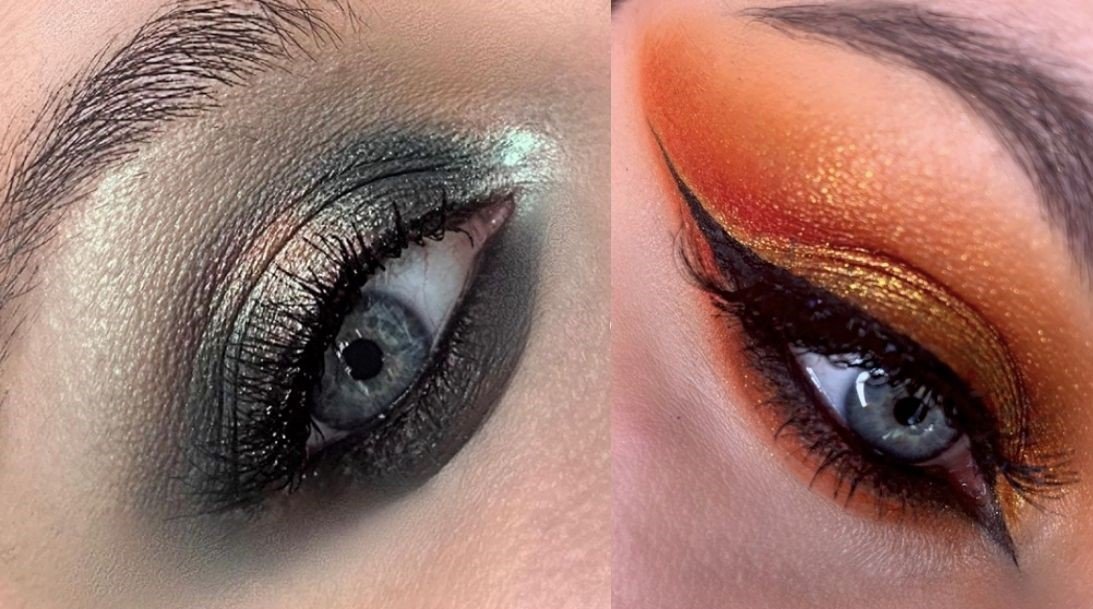 WHATS NEW?  
Earlier this month we launched the brand-new Movement Palette taking Illamasqua back to its routes and celebrating what makes us different. Defying convention of the beauty industry our 4 commandments are at the heart of everything we do.  
BEAUTY NOT BRUATLITY  
UNLEASH YOUR INNER ARTIST  
EXPRESS YOUR ATTITUDE  
GO BOLD WITH COLOUR 

LET'S TALK  
Pablo Rodriguez, our Director of Artistry sat down with makeup artist @Pennold for chat about all thing's makeup.  
Penelope Gwen has an incredibly  diverse skill set and is and is not afraid to push the boundaries when it comes to makeup. She talks about how her style has evolved, techniques, inspiration and trends with Pablo.  
Following on from Pride month Pablo asked @Pennold what self-expression means to her and if her looks are different versions of herself. Here's what she had to say….  
"Everyone who is an artist uses art to express who they are. I opened up about my sexuality over pride because I felt like it was the right moment and I know I have a lot of queer people that follow  me, and I just thought it would be a fun way to do it…."  
"I  guess sometimes it almost feels like drag, sometimes I feel quite scruffy…. and I glam up and I'm this very sensual woman… it's all about glamorous  makeup, but I'm not that all the time but it's definitely a side of myself that brings out a more confident side that I have a lot of fun with"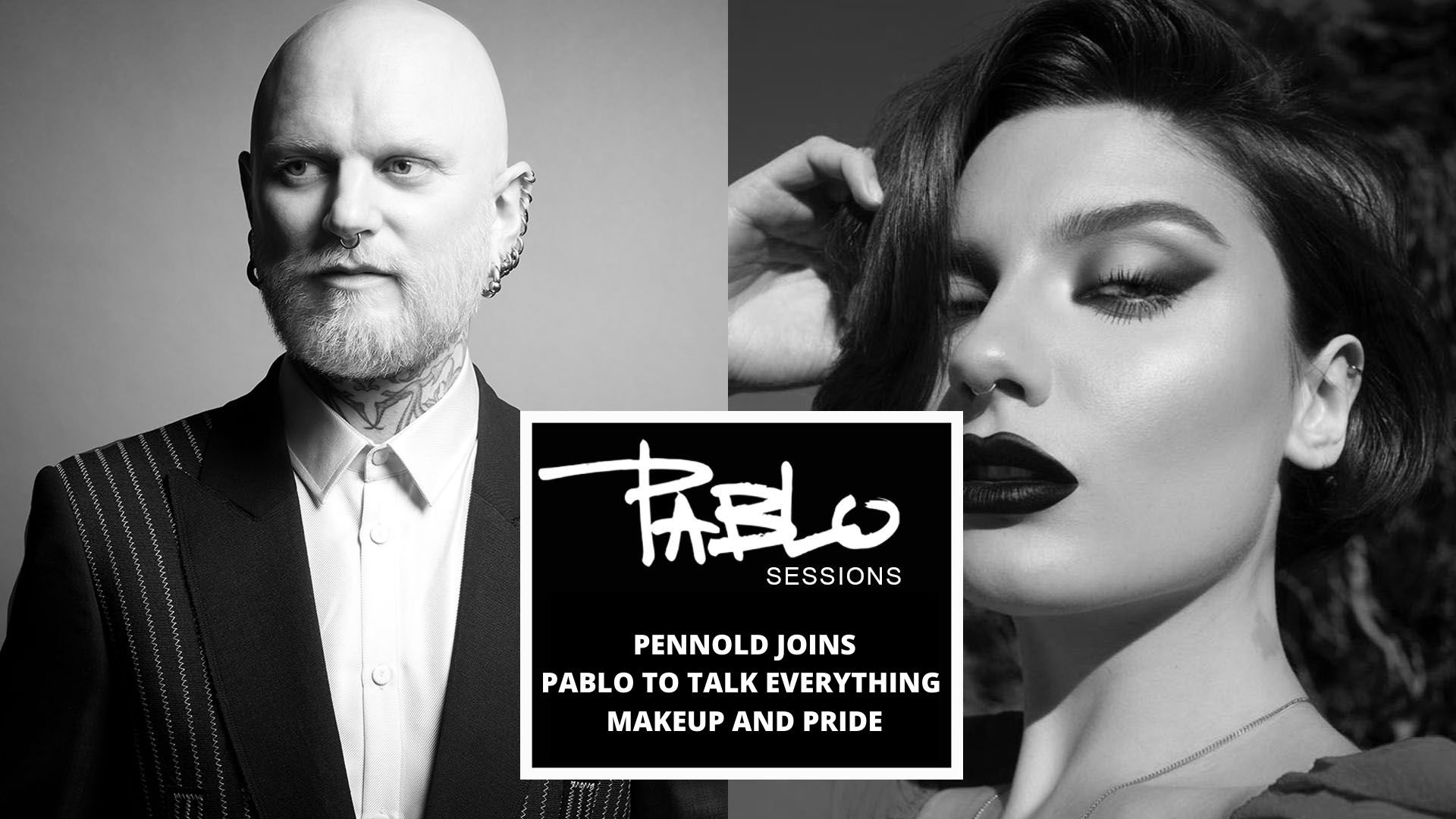 MEET OUR ARTISTS  
We caught up with Illamasqua makeup artist @bernyferr to talk about his work and the topic of self-expression. Berny is no stranger to colour and elaborate  transformations; his makeup skill and creativity is a constant source of inspiration and we think you will agree.  
Here's what he had to say…  
How important is makeup in your own self-expression?   
"About a year and a half ago I was hesitant of using make-up as a means of self-expression, and I considered it mostly just a profession. I was bought up in a fairly traditional Portuguese household, raised single-handedly by my dad who's a cis-gendered heterosexual male, which often made me feel uncomfortable when using make-up to express how I feel and to create an alter ego. I would always as a young teenager feel a level of angst because of this. I've always considered myself gender fluid to some extent, and it wasn't until I began painting and showing my full face with make-up on, through my Instagram page, that I really flourished and improved as an artist. Once I began embracing this, I realised my father is fully supportive of what I do, and that my suspicions were then effectively dissolved, gone! Which was a great feeling. From this point, make-up then became my ultimate source of self-expression. It wasn't until I did this and let go of insecurities that I was truly able to then manifest my alter ego which you all now see as Berny Ferr. And it's all thanks to the power and seamless creativity you can achieve from make-up artistry."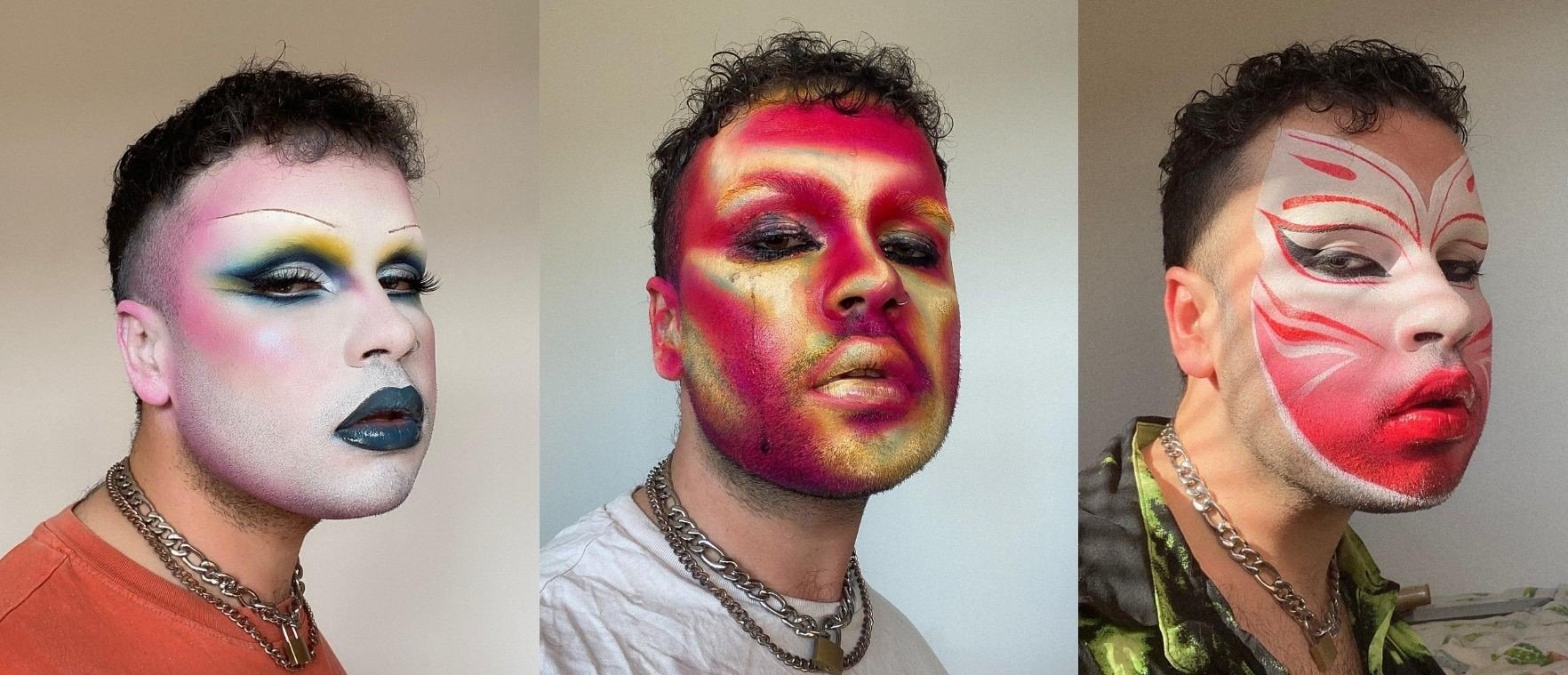 How would you describe your style?     
My style is very conceptual, experimental, colourful, deconstructed yet graphic, messy, political, crazy, weird, freaky… the list goes on.  
 
I do my best to always revisit my creative roots when doing a make-up look, but to also test out and work on new techniques. I think it's very important to be versatile as a make-up artist and being able to execute various styles of make-up whether it be bridal/night out/beauty make-up or drag/fashion/editorial make-up. I've always dipped my toes in various styles.   
What would you say to someone to encourage them to try something different and step outside their comfort zone?   
Make-up has no rules, don't contain yourself within constructs set within the industry and have fun! You don't need to achieve a perfect liner, or a perfectly blended eyeshadow (even though both are still great skills to have) you will only truly be able to express yourself with make-up, once you overcome the rules. Break those rules and be fearless, add colour, really go for it and have some fun! However, also understand how YOU want to express yourself with make-up. Look at make-up tutorials, go to an art gallery or a new exhibition, watch a film, listen to music, go on a walk. You'll be shocked at how many random things will inspire you creatively, and how this will inspire you to do something new!  
  What's your top 3 favourite Illamasqua products?   
Easy!  
Satin Primer, Hydra Veil and the Experimental Palette!  (PS: Satin primer is the perfect foundation mixer, it's basically like an instant BB cream when you mix it together with the Skin Base Foundation and it looks beautiful *chefs kiss*)