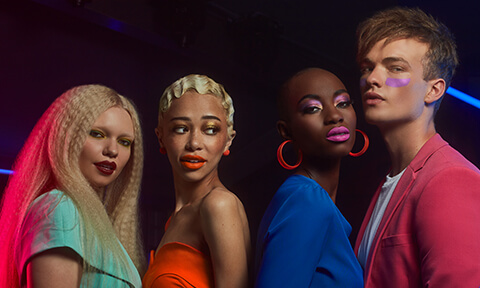 Ignite your inner artist with our Limited Edition Electro Tartan Collection.

Inspired by the quintessential tartan trend, the Electro Tartan Collection celebrates Illamasqua's British Heritage with a bold, bright twist.
Electro Tartan Must-Haves
Electro Tartan: Discover the Collection
NEW: ELECTRO TARTAN
Bringing clashing colours into this festive season by integrating neon colours with soft autumnal shades, Illamasqua is pushing against the traditional boundaries this festive season. Enclosed in limited edition Electro Tartan packaging, the new collection symbolises liveliness, vibrancy and originality, in true Illamasqua style.