As part of Illamasqua x Pride, we will be elevating the voices of the LGBTQ+ community. Engrained in our brand roots, we want to give the community an opportunity to share their incredible stories and experiences. At Illamasqua, pride is every single day. That's why we're sharing the stories and elevating the voices of the LGBTQ+ community, spreading positivity in a time when others are still fighting to have a voice.  
We want to give you the tools to express and find yourself – no matter how that looks.  
In this Pride 2021 Q&A, BBC Glow Up contestant @Jackoliverx shares what they wish others understood about non-binary people. Discussing they/them pronouns, Jack shares their own personal experience with identifying as non-binary and being part of the LGBTQ+ community.  
Meet Jack and learn more about what they wish others understood about identifying as non-binary.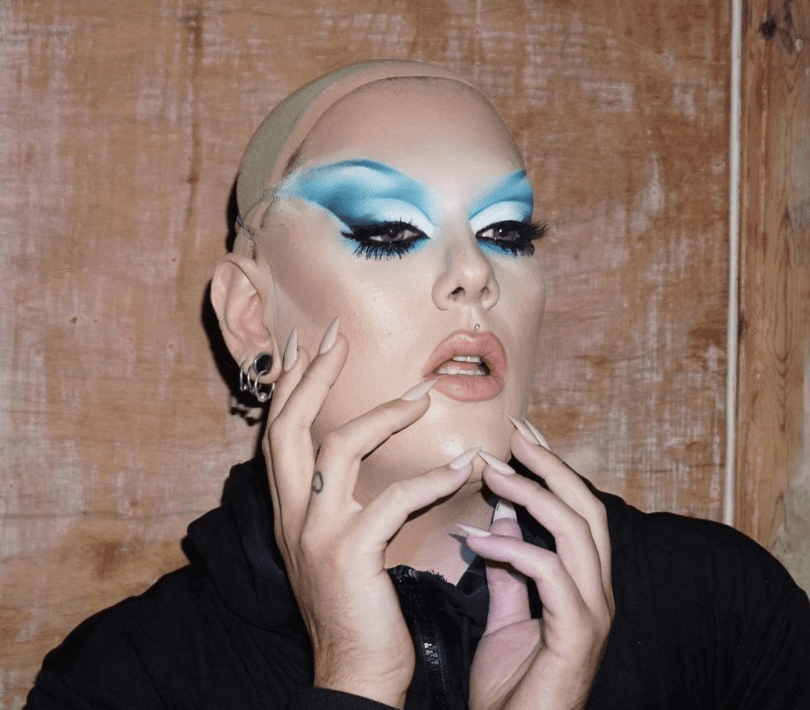 Q: What impact did finding the non-binary identification have on you?
J: Finding non-binary was something that was a huge part of my life. Realising that I could be comfortable, and just be kind of sat in the middle and not quite having to be one or the other at a certain time. Waking up every day and being a makeup artist, as well,  sometimes I feel that I need to throw it all on and be creative. And other days I feel I can leave the facial hair and throw on a little bit of colour corrector. 
Growing up and being a queer child going off to college while being quite feminine-presenting at that point in time, is something that I had to kind of find my way. And I feel like I've lived like this for a long time and I feel I didn't quite know what I was or who I was or what my gender really meant to me. 
Q: What do you wish others knew about using they/them pronouns?
J: I feel like non-binary people don't want to be judged. That's the one thing I wouldn't want. I wouldn't want to be judged on who I am. I just want to live and be comfortable. I want to wake up in the morning, paint my face, wear what I feel like wearing and not be questioned. 
I wish people understood that there is no question to be asked. Who we are is who we are… We're not to be judged by the cover of our book. I feel like beauty and the makeup world is ever-changing and I finally feel like we're moving towards a non-gendered beauty community.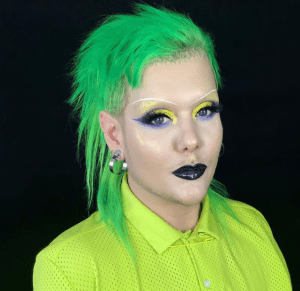 Q: As a non-binary symbol to the LGBTQ+ community, what does makeup mean for you?
J: The makeup that we are loving, and which everyone can enjoy, doesn't need to be labelled as masculine or feminine – or directed to female or male. I feel like makeup is makeup and that is just the best way to look at it. 
Illamasqua is making a huge stand and that is amazing. I've always been super proud to be a part of the Illamafia family. Illamasqua is taking a step forward to be the next generation of makeup. I am super proud to be a part of this.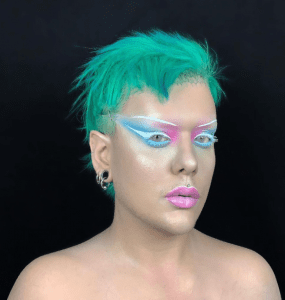 We stand in solidarity with the LGBTQ+ community and are passionate about elevating the personal stories of the community to celebrate individual journeys to become their most authentic selves. 
IMAGES COURTESY OF @JACKOLIVERX