We are celebrating another successful London Fashion Week with Pablo creating some amazing looks for the five shows we were at. This is just a little round up of trends from the shows and give a few little pointers that could help you be bang on trend, by taking a little inspiration from the catwalk looks.
Raw Skin
One of the main things we did see across the shows was the base of the looks have been super natural; Celebrating your own skin and showing off everything that makes you, you such as freckles and natural tones in the skin.
When creating catwalk looks Pablo believes…
'Hydra Veil is a must when it comes to creating looks for Fashion Week as it hydrates your skin without making it look too shiney. At shows I like minimum coverage a little bit of concealer here and there, mainly around the nose and eyes instead of using foundation. This is something we have seen coming through the shows ready for Spring/Summer – embrace your natural skin day to day'
At Richard Malone we seen a really matte finish on the face created with our Loose Powder applied with a powder puff. Just because the trend is barely there it doesn't mean you cant mattify your skin or touch up slightly with a bit of concealer when needed; it's about stripping the product back.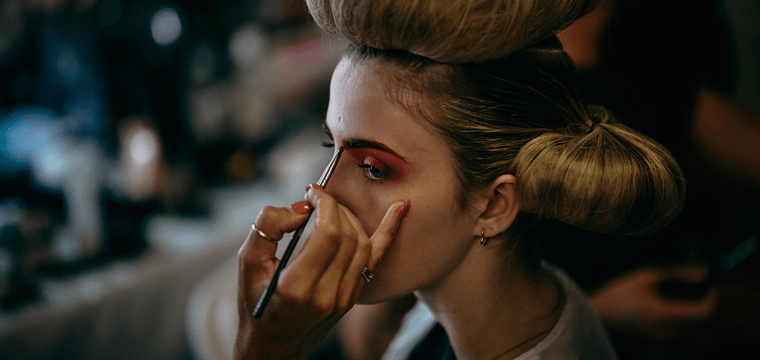 Bright colours are here
Everyone loves brights in the Summer, as soon as the sun comes out the neon's and the pastels follow – did you see Mark Fast's catwalk it was a Summer's dream. Catwalk make up is stepping away from the no make up, barely there looks instead having intense pops of colour either on the eye or on the lip or together like Pam Hogg.
A full lid of colour and brow may not be for you, you could give a nod to the trend with a coloured line of colour under your eye or a dot in your tear duct to experiment with colour. It's not all about the eyes, you could wear a super bold lip on it's own to dress up any outfit day or night.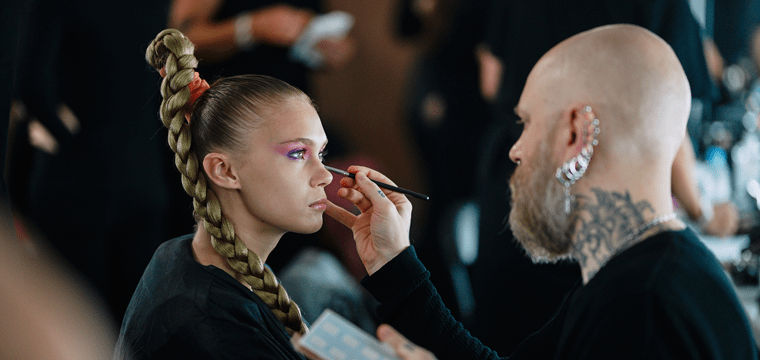 Malan Breton still had pops of colour in his look however it was more muted and washed out, so if a neon isn't for you you can play around with pastel eyes which has a really Spring feel. Test out various shades like a frosted pink, baby blue or even a yellow or green. The best things about pastel shades are that they are really easily buildable so if this is a new look for you, you can build it up as you feel comfortable.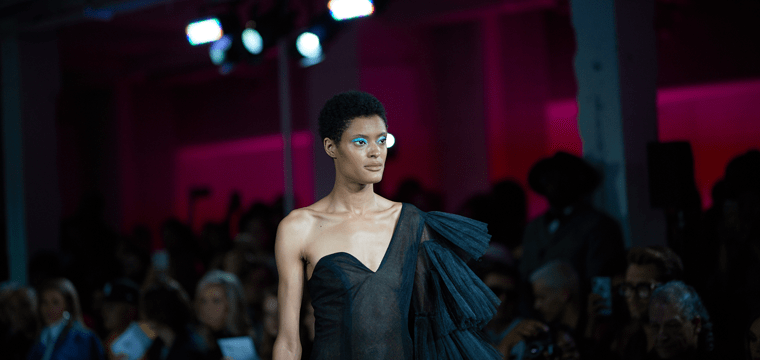 Monochrome hasn't gone anywhere
At Fyodor Golan, we seen Pablo step away from the brights and go towards more of a monochrome look. With cut up False Eyelashes and White Skin Base Concealer around the eyes it gave off a very Jackson Pollock vibe, fear not if you don't get it right or smudge it it all adds to the look. The texture of the lashes with the splashing's of white can be made more wearble with a white dot in your tear duct and allow the lashes do the talking; or even mixing it up with a white wing and lashes just as the corner of your eye to empathise the shape.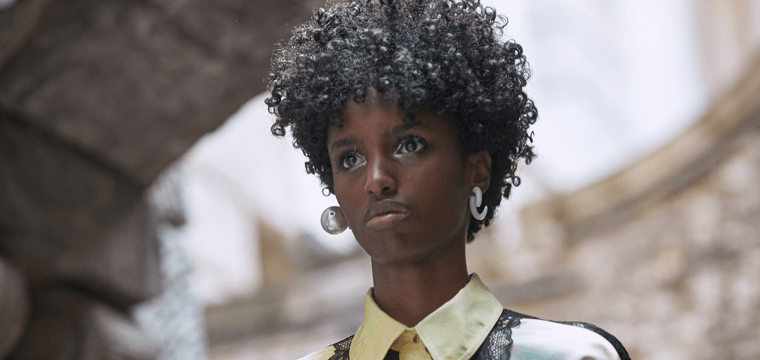 Loaded Lip Polish
We have told you before and we will tell you again, put down your matte lipstick… Lip gloss is back! Our brand new Loaded Lip Polish featured in two of the catwalk looks, Richard Malone and Malan Breton's. Both applied in different ways which shows how much you can do with our glosses.
Malan Breton's girls dressed up for the evening show with a full glossed pout, applied straight off the wand. Our Melba and Spice tones gave the look a 70's feel, the orange based tones are perfect for the Summer sun! In terms of look and application, Richard Malone went more for a stained blood lip by applying less gloss to just give the lips more of a hint of colour. Applying the gloss with a buffing brush or your fingers to give it less of a perfect gloss pout, toning down the lip gloss trend but still slightly tying it in subtly.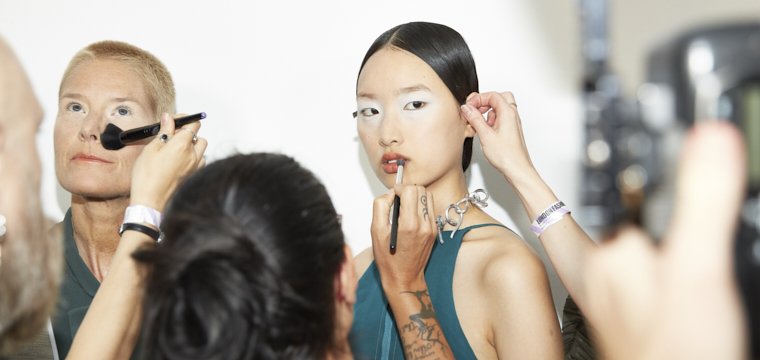 That's all for our trends round up from London Fashion Week, no matter your style there is a trend that you can give a nod to in your look and get Summer ready!