Pride month is in full swing and although celebrations might look a little different this year, there are still plenty of ways you can show love and support. 
One of them being through makeup, of course. Our Instagram tagged images are being flooded with amazing looks as always, but the rainbows are coming through strong. Lockdown isn't stopping our Illamafia. There's no reason why you can't rock rainbow brows and glitter lips at home, to the supermarket or on the 'gram. It's Pride every day for us and we will continue to celebrate how far the LGBT+ and other members of the population have come, along with your creativity.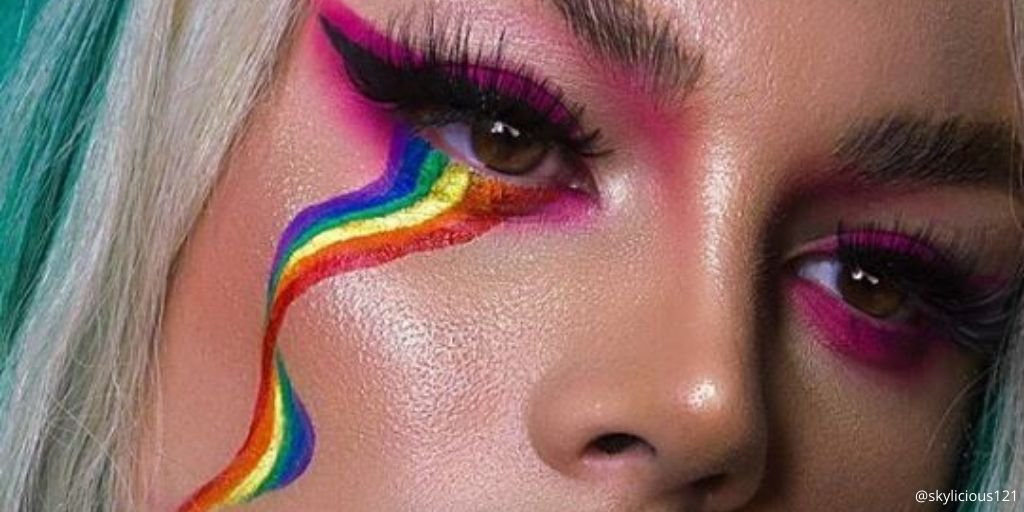 We are bringing you our top 5 go to products, perfect for creating Pride looks no matter your plans.  
The Experimental Palette features a full colour wheel of primary, secondary and tertiary tones, making it the ultimate tool for mastering colour theory. Ideal for anyone wanting to experiment with complementary and contrasting shades, and to challenge the ideas of beauty with effortlessly buildable, eye-popping hues. Perfect for Pride and exploring your inner artist to create a look that says a thousand words. 
One drop of this cult product turns any powder into a colour-intense, water-resistant paste that dries quickly and lasts for hours. Ideal for bold eye-catching looks especially ones you want to wear all day long. Blend with Powder Eye Shadow, Pure Pigment, Eye Brow Cake or Eye Liner Cake and use across the face and body for endless creative opportunities. Ensure your look stays put. Be bold, be original and stand out from the crowd.  
Completed your standout look? Finish off your eyes with our Masquara Raven; Lengthen, define and dramatise your lashes to the extreme. Some people have been known to call it the 'wonderbra' of mascara's and we can see why.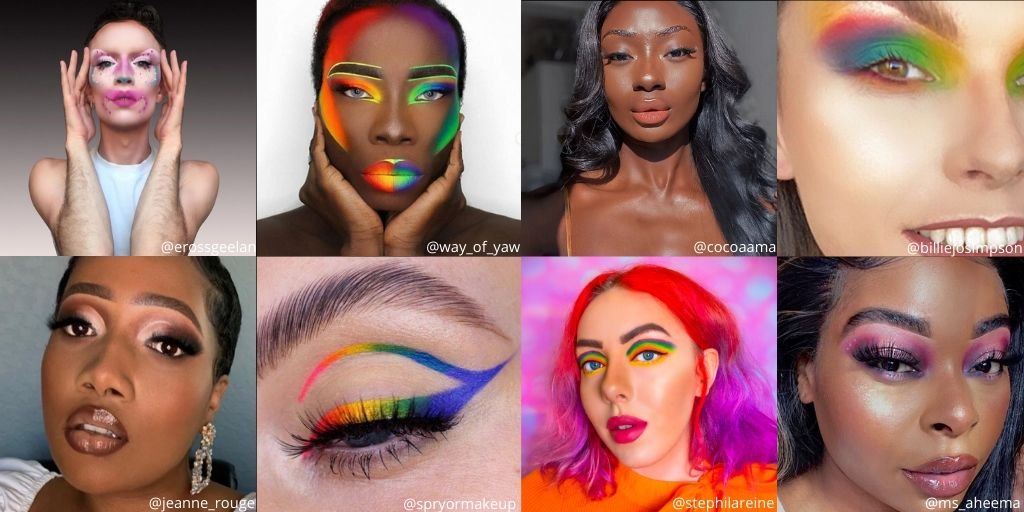 BEYOND LIQUID HIGHLIGHTER – DAZE 
Add an iridescent strobe-like finish to your complexion with our Daze Beyond Liquid Highlighter. With its frosty pearl pink finish, it is perfect to wear alone or mix into your Foundation, Lipstick or moisturiser for an all over body glow. The illuminating liquid highlighter adds effortless luminosity to your complexion to match a beaming smile. 
Enhance your pout and finish off your look with our signature semi-matte Lipstick. Its smooth, creamy texture glides on effortlessly to soften and condition lips, whilst delivering high-pigmented, luscious colour in one effortless stroke. Perfect for celebrating Pride and every day even if it is for the 'gram. 
If you need some inspiration head over to our Instagram or Pinterest, read the stories shared and share the love. 
 Happy Pride everyone!