You know we love a bold lip here at Illamasqua, no matter the occasion. Pair with a full face or wear alone for a statement look, the options are endless as you can see in our recent blog Electro Tartan: The stand out bold lip. We have talked about wearing them alone, layering up with our Bonnie Bonkers shade and if you can't pick one shade wear them both. You are in control to go as bold as you want with our Electro Tartan Antimatter Lipsticks.
To intensify your lips this festive season we have the perfect Lip Duo sets for you. Featuring one full sized Antimatter Lipstick and one miniature Colouring Lip Pencil, for every shade in our Electro Tartan collection.
 Use the Lip Pencil to prevent colour bleed or create striking, ombre looks depending on the shade of the Lip Pencil. These are perfect stocking fillers this festive season or for your bag if you want to treat yourself; Don't worry your secret is safe with us.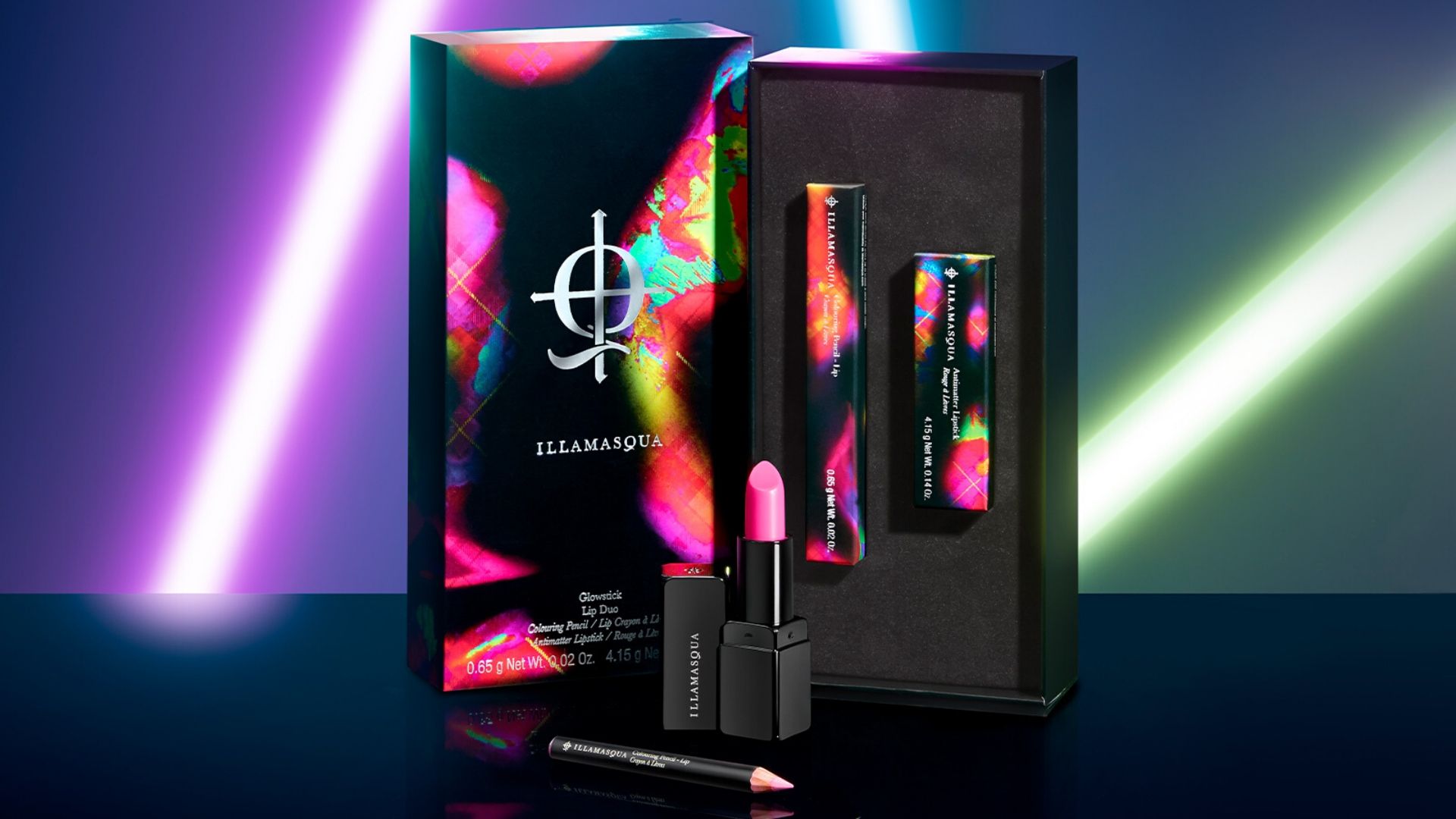 Our Glowstick Lip Duo, does what it's name suggests and stands out from the crowd. The perfectly paired miniature Colouring Lip Pencil, Crush ensures that your pout does all the talking. Stopping any colour bleed to ensure a defined and long-lasting pout.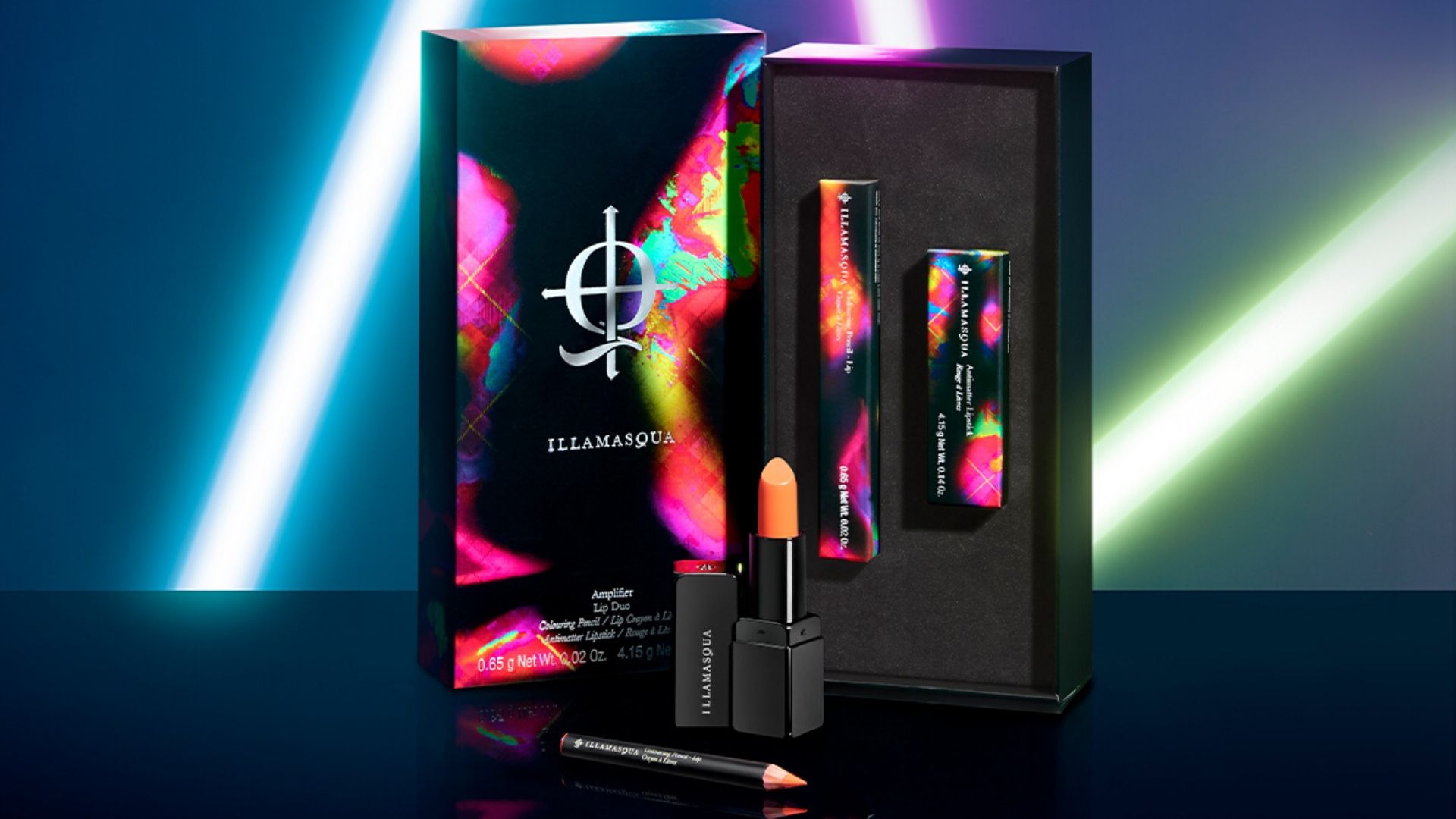 It is the season of pumpkin spiced latte's and fall colours, our Amplifier Antimatter Lipstick is the must have accessory. Antimatter lipsticks are known for their long-wearing rich pigment with a semi-satin, semi-matte texture. Paired with a Colouring Lip Pencil becomes an unstoppable force. Our Amplifier Lip Duo gift set comes the perfect Trance Colouring Lip Pencil to create this season's bold lip look.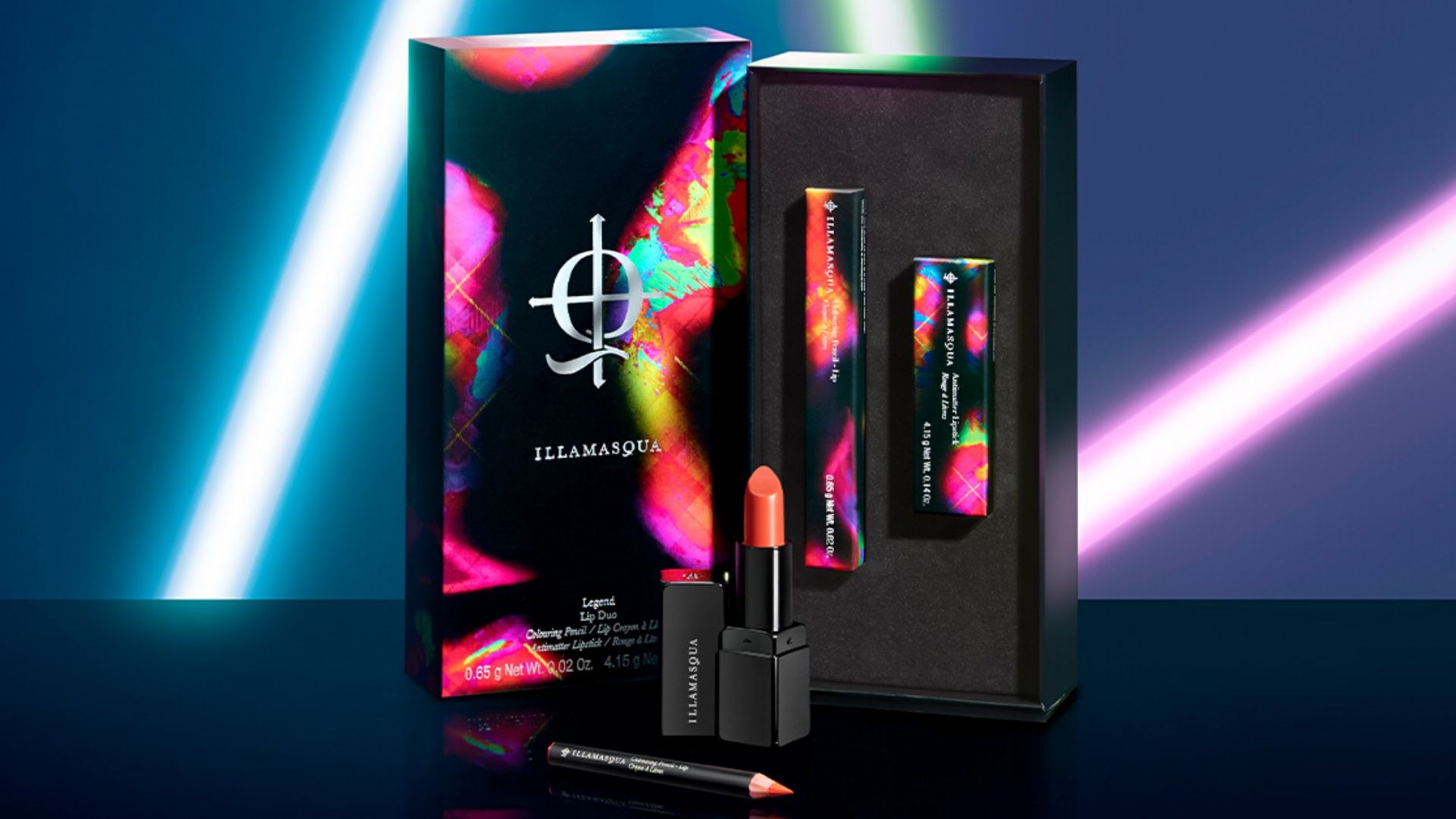 If Amplifier is a little on the bright side for you, try our Legend Antimatter Lipstick instead. A more of a burnt orange shade as we know this is the shade of the season. As we know a lot of our Illamafia love to get creative with their look and express individuality. The Legend Lip Duo comes with Colouring Lip Pencil in Raw, slightly lighter than the Legend shade. Blend it into the centre of your lips then press Legend Lipstick on top in the centre blending out for the perfect ombre pout.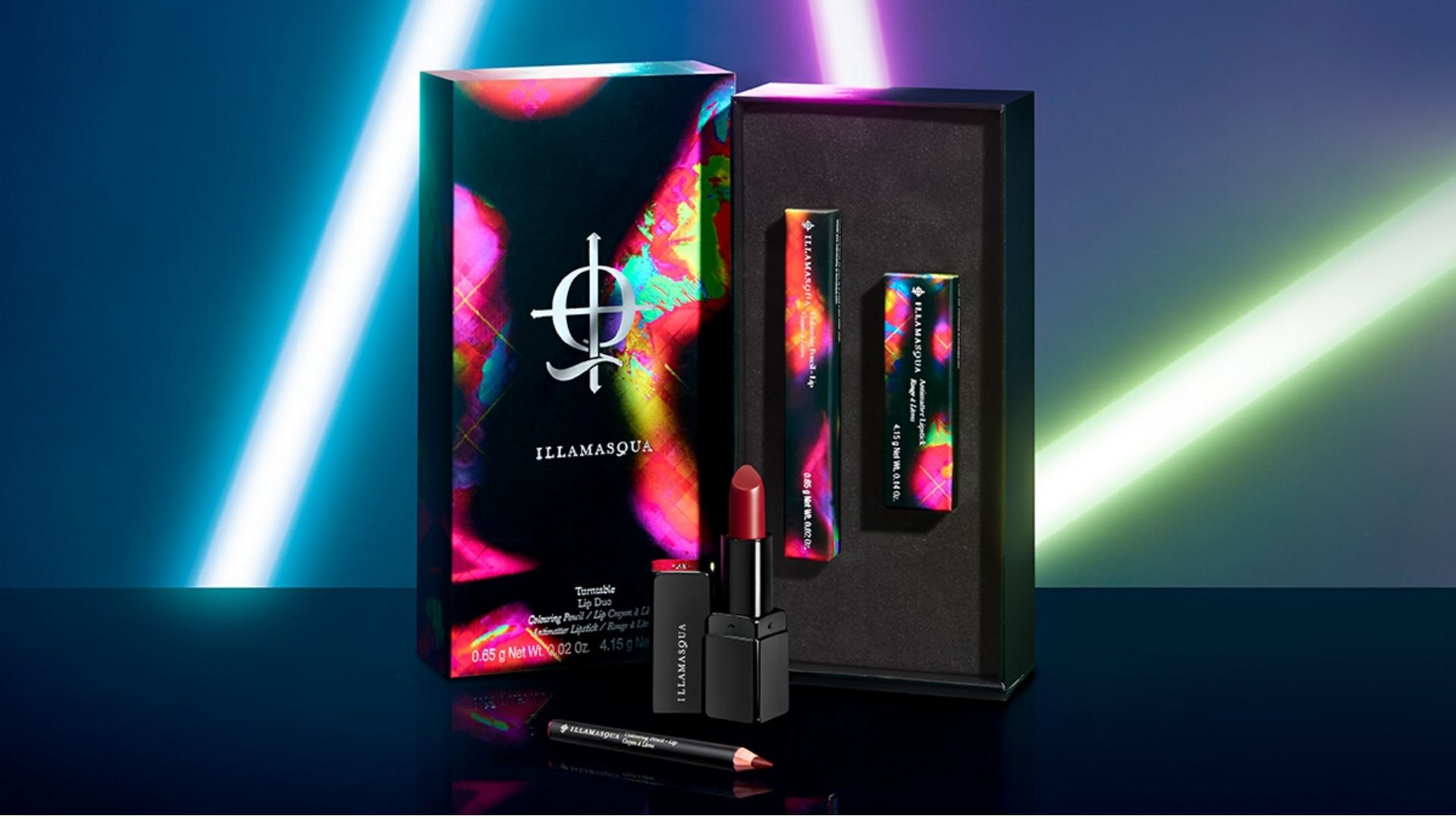 For darker shades it is more important to stop colour bleeding from your lips on to your base, as it is harder to disguise. Our Turntable Antimatter Lipstick is our darkest shade in the Electro Tartan collection and that is why we made sure you had the perfect partner Lip Pencil in Severity. Fear not about your lipstick budging with this duo. Think vampy meets glam for your Christmas look.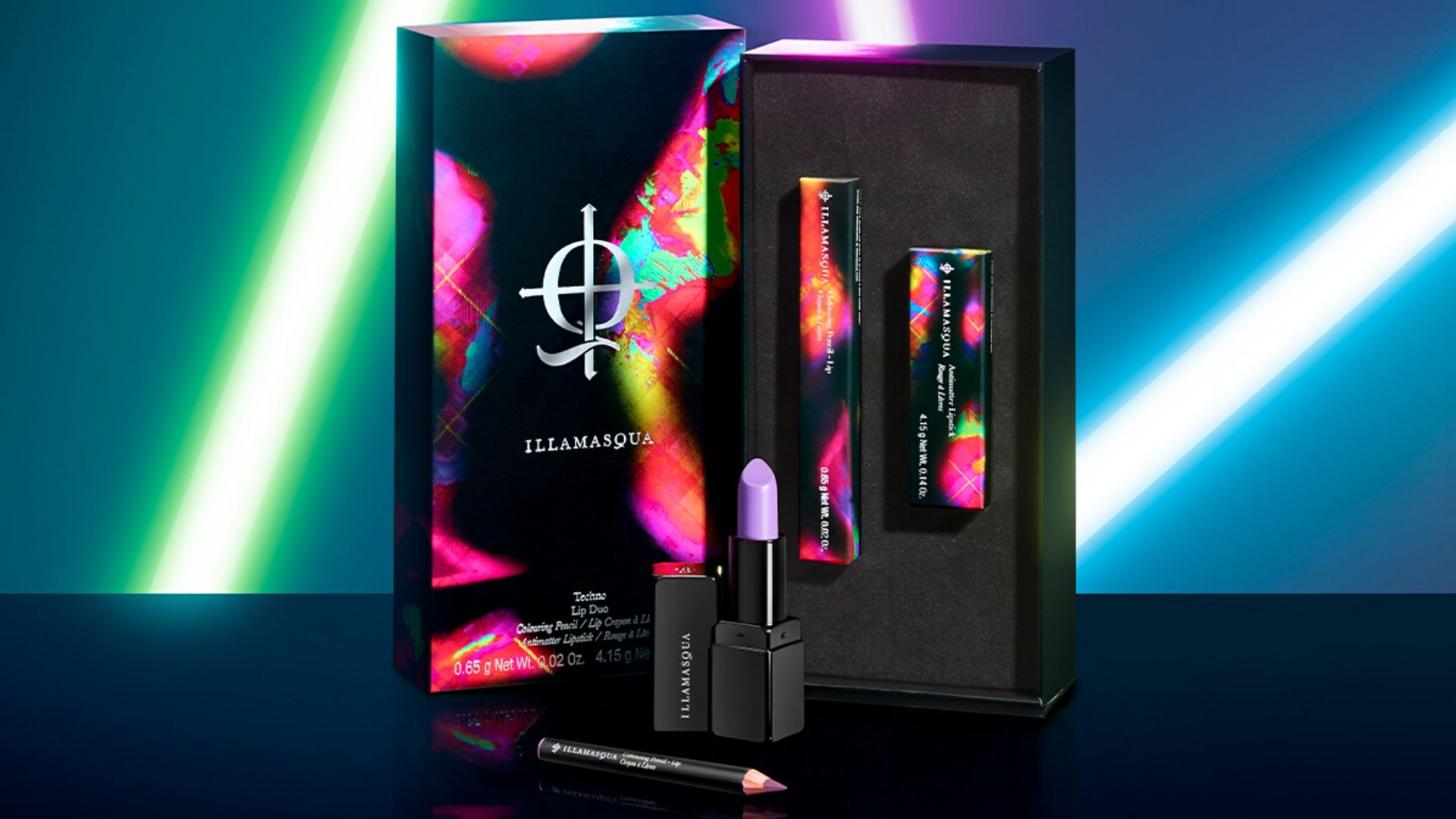 When we say we love a bold lip, this shade is the definition of bold this Christmas. Our Techno Antimatter Lipstick is the stand out colour to take over the dance floor. The Lip Duo set is complete with Punk Colouring Lip Pencil, a deeper shade of Turntable. Allowing you to tone down the brightness or let your creative juices flow with an ombre pout.
We weren't joking when we said that these would make the perfect stocking fillers. They come housed in the striking Electro Tartan gift box, ready for you to gift it to the lipstick lover in your life.
What Lip Duo are you?