OUR SUMMER COLLECTION IS INSPIRED BY MAKEUP ARTIST TECHNIQUES OF COLOUR MIXOLOGY
Get summer ready with our three new velvet-finish Colour Correcting Bronzers that give a natural-looking, sun-kissed warmth while helping balance the skin tone. Our five new dual-toned Hydra Lip Tints cleverly mix two contrasting, bold colours seamlessly to create a subtle, hydrating and ultra-wearable balm.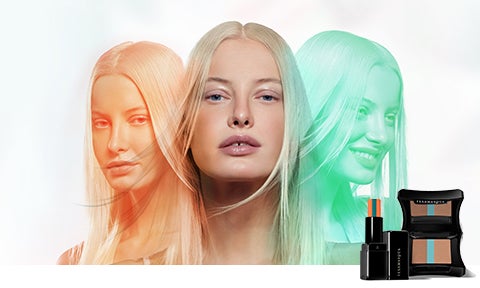 GLOBAL DIRECTOR OF ARTISTRY PABLO RODRIGUEZ EXPLAINS THE INSPIRATION BEHIND OUR SUMMER COLLECTION
"The inspiration for creating the Colour Correcting Bronzers and Hydra Lip Tints is the idea that when mixing different colours together they cancel each other out to create an entirely new shade. This launch is all about experimenting with traditional colour theories and idealising how opposites attract to neutralise colours across a variety of skin tones."
SHOP NOW
SHOP OUR SUMMER COLLECTION
DISCOVER MORE ON THE BLOG