Curvaceous model, Felicity Hayward, appeared in our Theatre of the Nameless campaign and has taken the world by storm over the past year. From Vogue Japan, to being on the cover of i-D Magazine, Felicity tells me her highlights…
---
An Exclusive Interview with model
FELICITY HAYWARD
---
Did you enjoy having your make-up done by Illamasqua's Creative Director, Alex Box?
 "Yes, it was a lot of fun! Every time I looked in the mirror it was a new creation and it kept evolving into something more amazing!"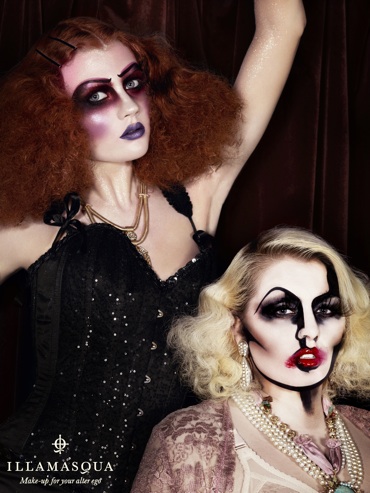 Felicity, right, on shoot of Illamasqua's Theatre of the Nameless campaign
How did you find the Illamasqua Theatre of the Nameless shoot experience?
 "It was a really lovely, relaxed and exciting day with lots of talented people. It was great to work with such an array of different models."
What projects have you been working on over the last year? 
 "I have worked with American Glamour, Vogue Japan, Numero Magazine and had my first cover with i-D Magazine."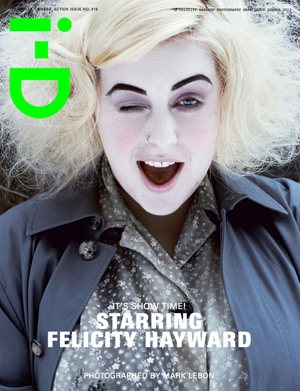 i-D Magazine cover story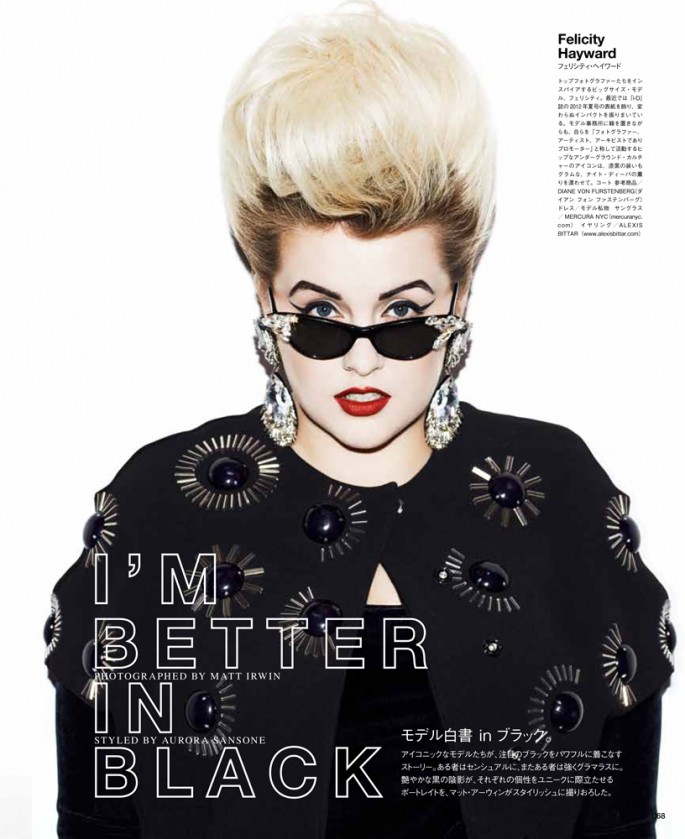 Vogue Japan
What's your most memorable moment from last year?
 "Shooting with Patrick Demarchelier at his studio in New York and him telling me " we look good together, we should be a couple" after we shot a couple of polaroids together, it made my year!"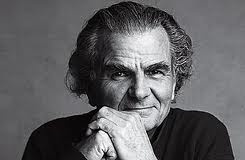 Which agency are you signed to?
 "Currently Milk in London and Wilhelmina in New York."
How did you get into modelling? 
 I was modelling for friends for various projects, but started to work professionally as a model after I was scouted to model as Anna Nicole Smith for Ponystep by Miles Aldridge and got signed to a curve division.
Anna Nicola Smith shoot for Ponystep by Miles Aldridge
Have you always been into make-up and style? 
 "Yes, ever since I was a little girl raiding my grandmother's makeup box and wardrobe and spending weekends at car boot sales and second hand shops."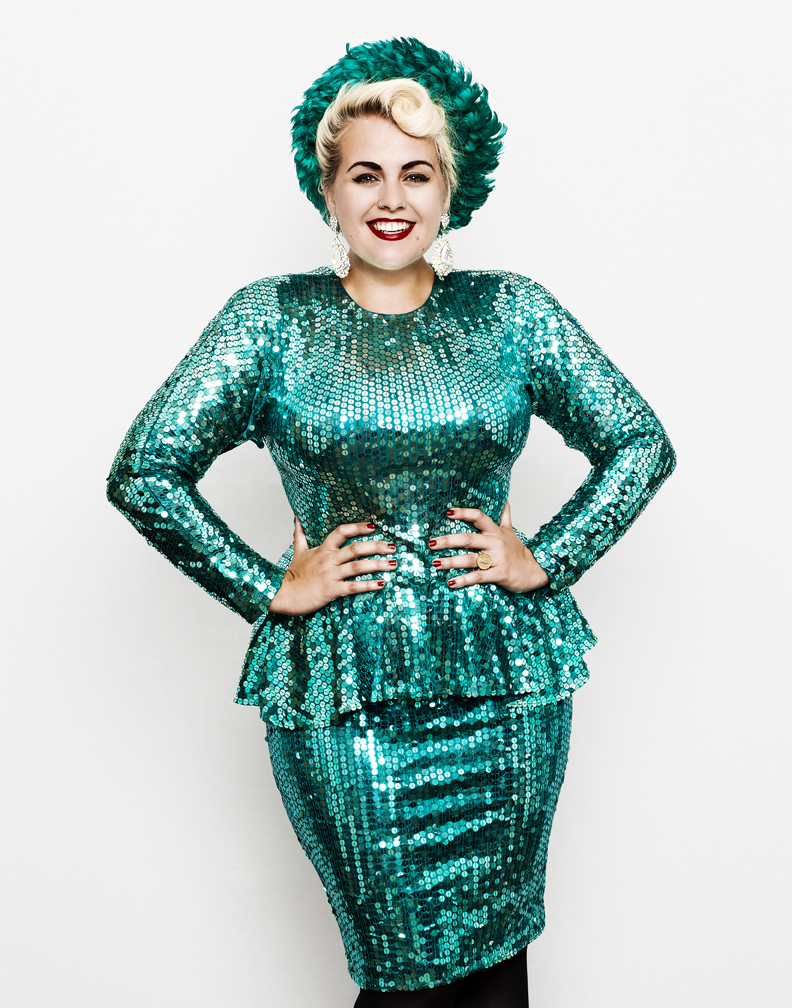 You have the best wardrobe ever, what are your favourite pieces of clothing?
"The "Pussy Control" thong I was given as a present, worn by one of pop icon, Prince's dancers at the VH1 Music Awards in 1994 and a leopard print, velour catsuit from Fredrick's of Hollywood."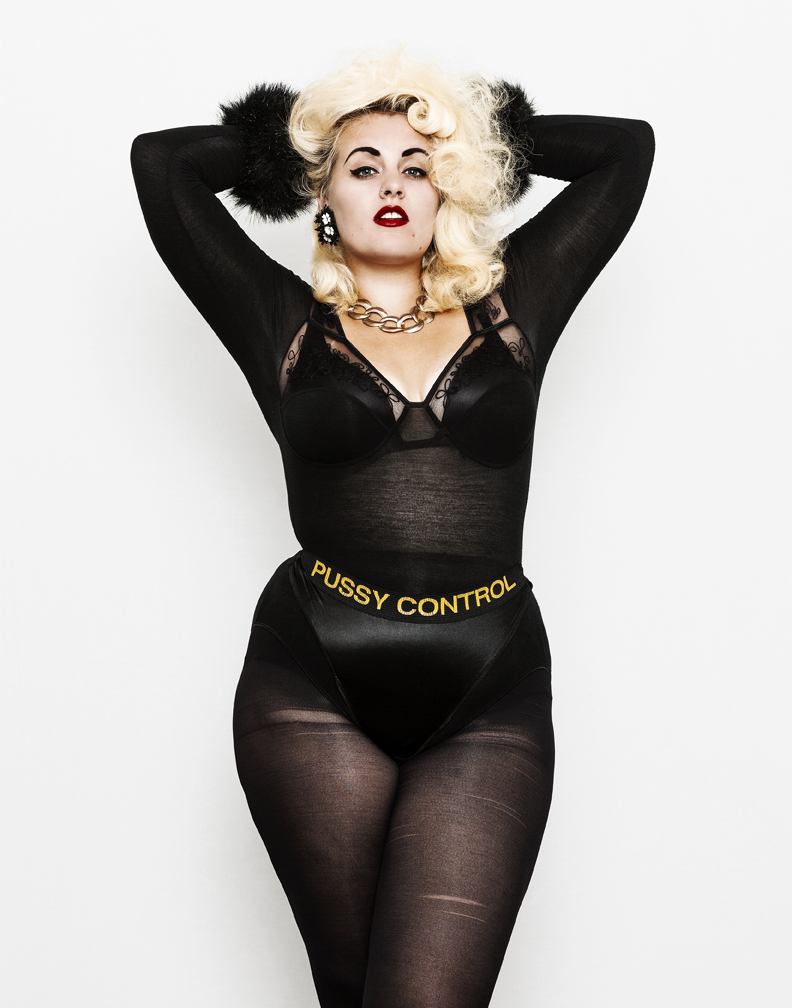 "Pussy Control" photo by Anthony Lycett – self styled
How would you describe your style?
"Glamorous, 50's-inspired "Lilt lady"."
Who are your style icons?
"Anna Nicole Smith, Jayne Mansfield, Bet Lynch."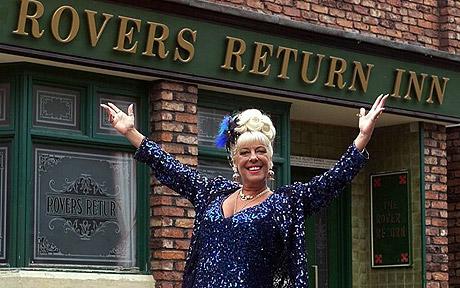 Coronation Street's Bette Lynch
Where are you from?
"I was born in Bury St Edmunds, but moved to London when I was 18."
What do you love about living in London? 
"The diversity, creative energy and Pelliccis Cafe in Bethnal Green."
When did you first hear about Illamasqua? 
"From friend's make-up bags and parties, I kept wondering where all these amazing colours and shades were coming from!"