New year, new make up? If you are wanting to up your make up game but have no idea where to start, we have compiled a list of 10 Illamasqua products that we think no make up bag should be without.
With so many different products on the market, the thought of revamping your make up bag can become very daunting, but fear not. Illamasqua products are easy to use yet give a professional finish every time, transforming you from a make up novice, to a make up pro.
Because all good make up must start with the perfect base. The Illamasqua Hydra Veil instantly locks moisture in the skin, keeping skin looking fresh and radiant throughout the day. Infused with essential vitamins, the Hydra Veil not only keeps skin healthy, but holds your foundation all day.
You can read more on the benefits of Hydra Veil here.
@juskiren.kaur uses Hydra Veil, helping to give her this gorgeous glow:
Perfect for everyday wear, the Illamasqua Skin Base Foundation is lightweight, easy to blend and gives great coverage. The creamy, vitamin-rich formula is conditioning therefore will smooth out imperfections and brighten your skin without ever over-drying.
@giselle_makeup uses our Skin Base foundation to achieve this flawless complexion:
This versatile brush is a must for every make up bag. Great for applying foundation, powder and/or highlighter. The soft, synthetic brushes are hypoallergenic are suitable for all skin types and make blending easy.
Even the word 'contouring' can be intimidating to the non-make up expert. But bare with us. The Illamasqua Gel Sculpt in Silhouette makes contouring the easiest part of applying your make up and trust us, when you see what a difference it makes, you will not want to go a day without contouring again. Gel Sculpt is a unique contouring gel which gives you subtle, yet noticeable definition by enhancing the places on the face where shadows would naturally form.
If you are unsure about how to contour using our Gel Sculpt, you can watch our video here:
The Illamasqua Beyond Powders are perfect for highlighting the face in all the right places. This velvety, shimmery powder glides onto the skin effortlessly, leaving you with the ultimate healthy glow. Simply apply to the high points of your face to attract the light (cheekbones, above/under brows, cupids bow and a little on the end of your nose, using our highlighting brush for best results. OMG is suitable for all skin tones and can also be used as an eye shadow, or try brushing over your collarbone to give a elegant glow to the skin.
@minaahxx uses OMG to create this gorgeous natural glow:
The easiest way to create big, defined brows. The Illamasqua Brow Build is applied using a spoolie brush, filling in brows with ease with the help from the built-in fibres. Use a small amount for natural, feathered brows, or build product to create a more dramatic brow. Perfect for all day wear, Brow Build will not smudge or fade, leaving your brows looking perfect throughout the day and long into the night.
@jennifersirena uses Brow Build in Thrive to perfect her arch: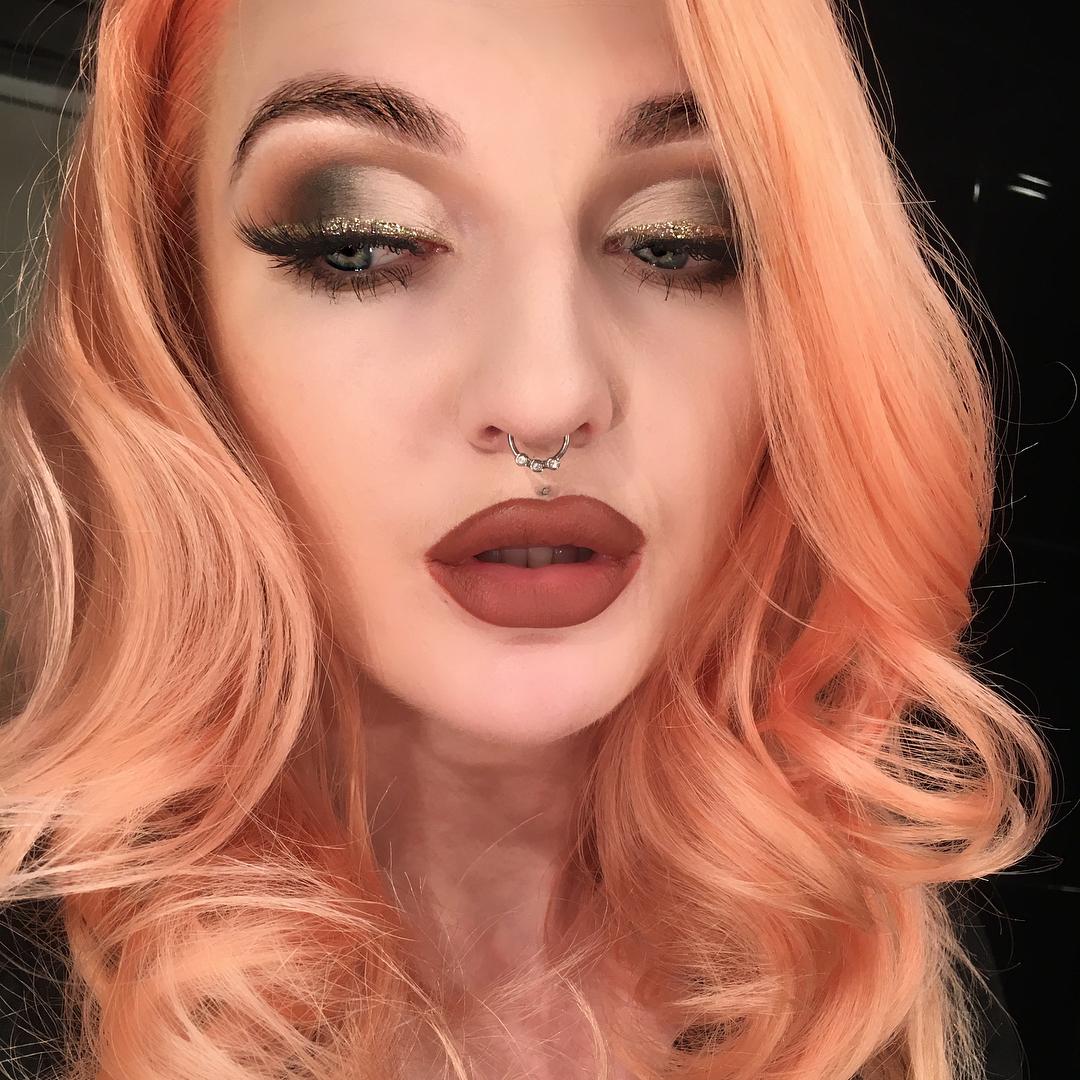 If there is one Pure Pigment you were going to buy, we would definitely recommend Pure Pigment in Static. This versatile little pot of powder is great for blending eye shadow, using as a highlight, adding shimmer on top of lipstick or extenuating collarbones. Static is suitable for all skin tones, can be used alone or try mixing into other products, such as eyeshadow and blusher to give a shimmery finish.
@pennold uses Static to give her eyeshadow this futuristic twist: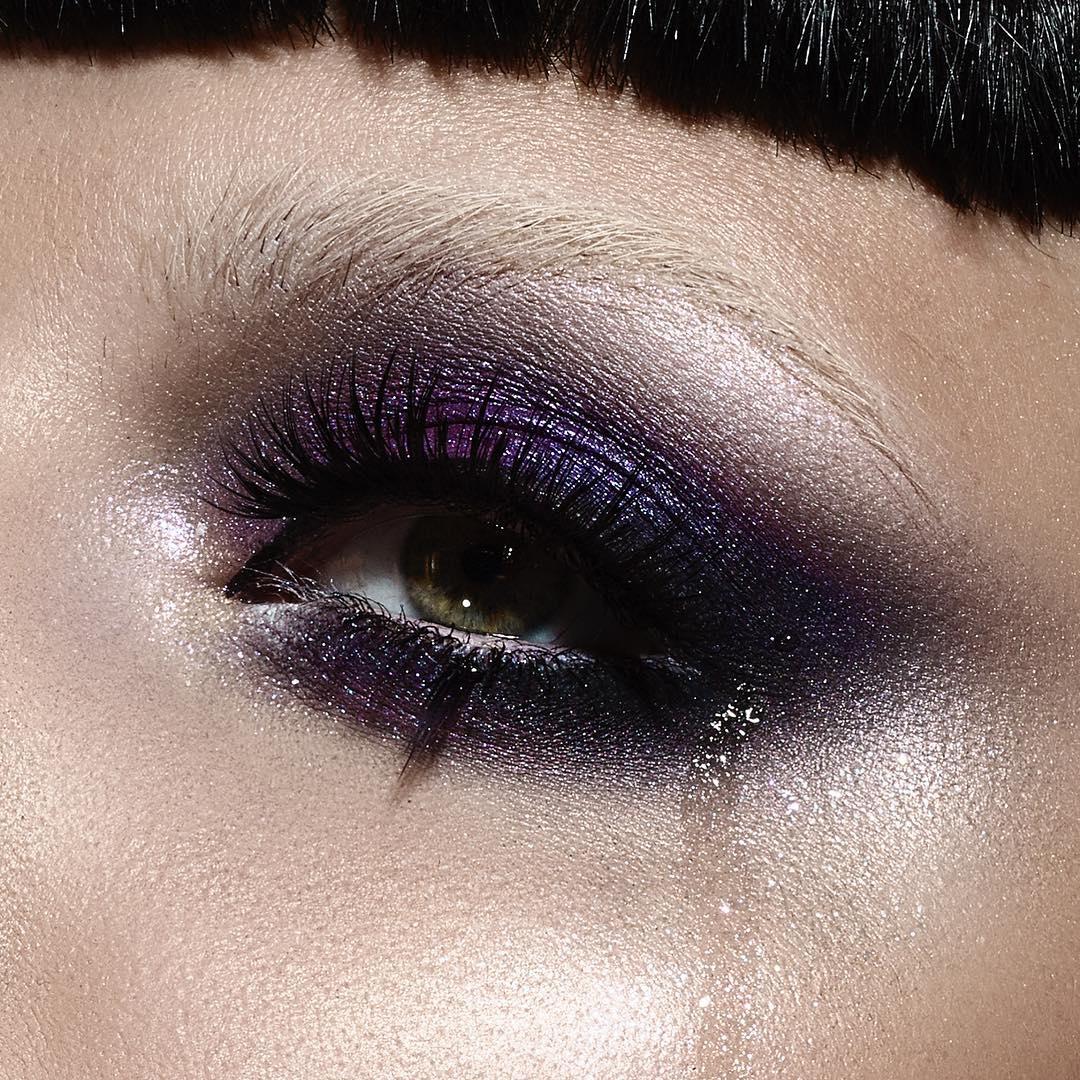 @rottenzombiefairy shows us how to use Static on your lips: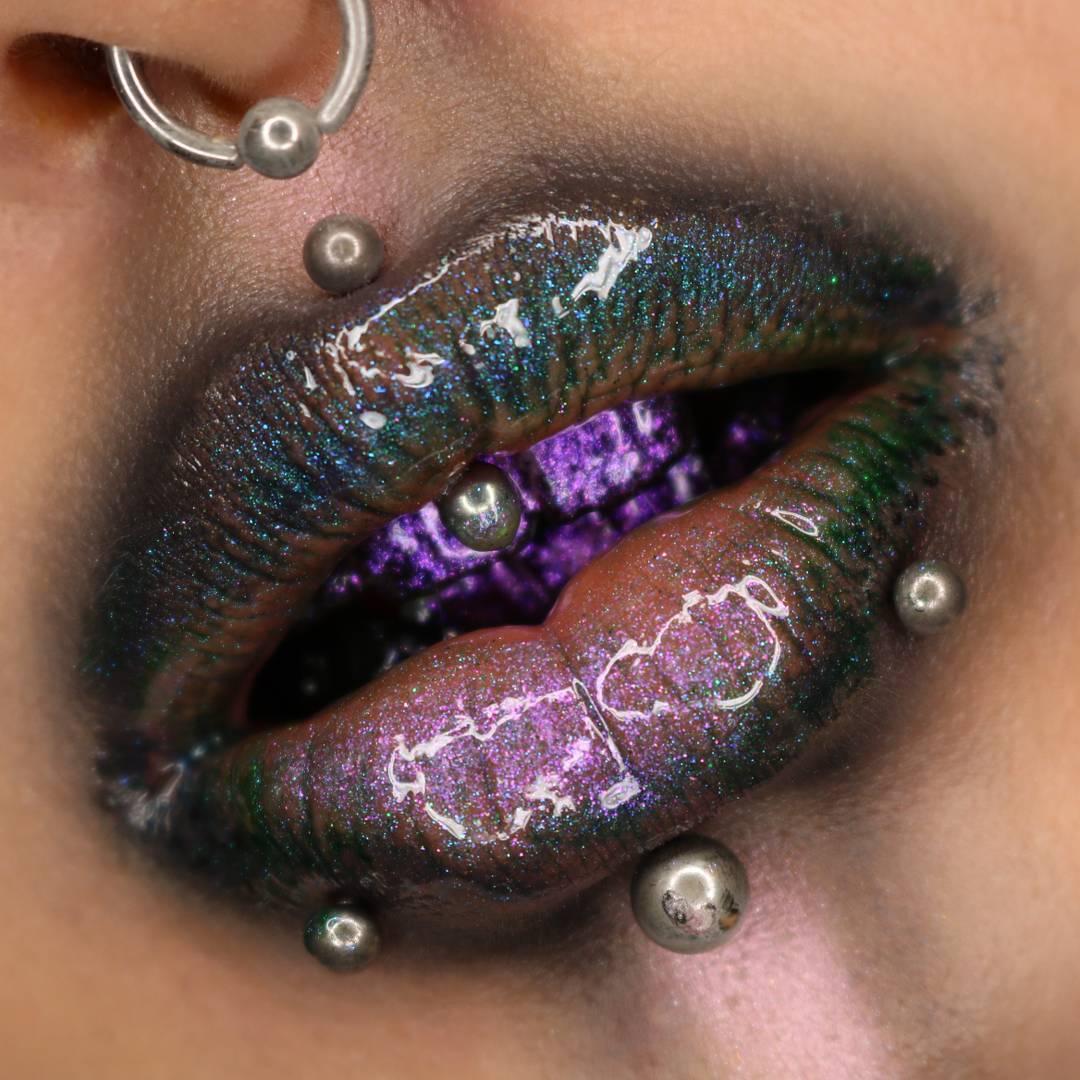 The clue is in the title. The Illamasqua Sealing Gel is an innovative product that will seal and turn any powder make up into a colour-intense, water resistant paste that dries instantly and will give you hours of wear. Perfect when used with our Powder Eye Shadows, Pure Pigments and Eye Brow Cake. Can be used across the face and body to give you endless opportunities to get creative with different colours and textures. For best results, we recommend using with a precision brush, such as our Angled Brush to allow you to work quickly as our Sealing Gel dries almost instantly, therefore getting that precision down straight away is a must!
@doyouevenblend uses the Sealing Gel to create this gorgeous futuristic look: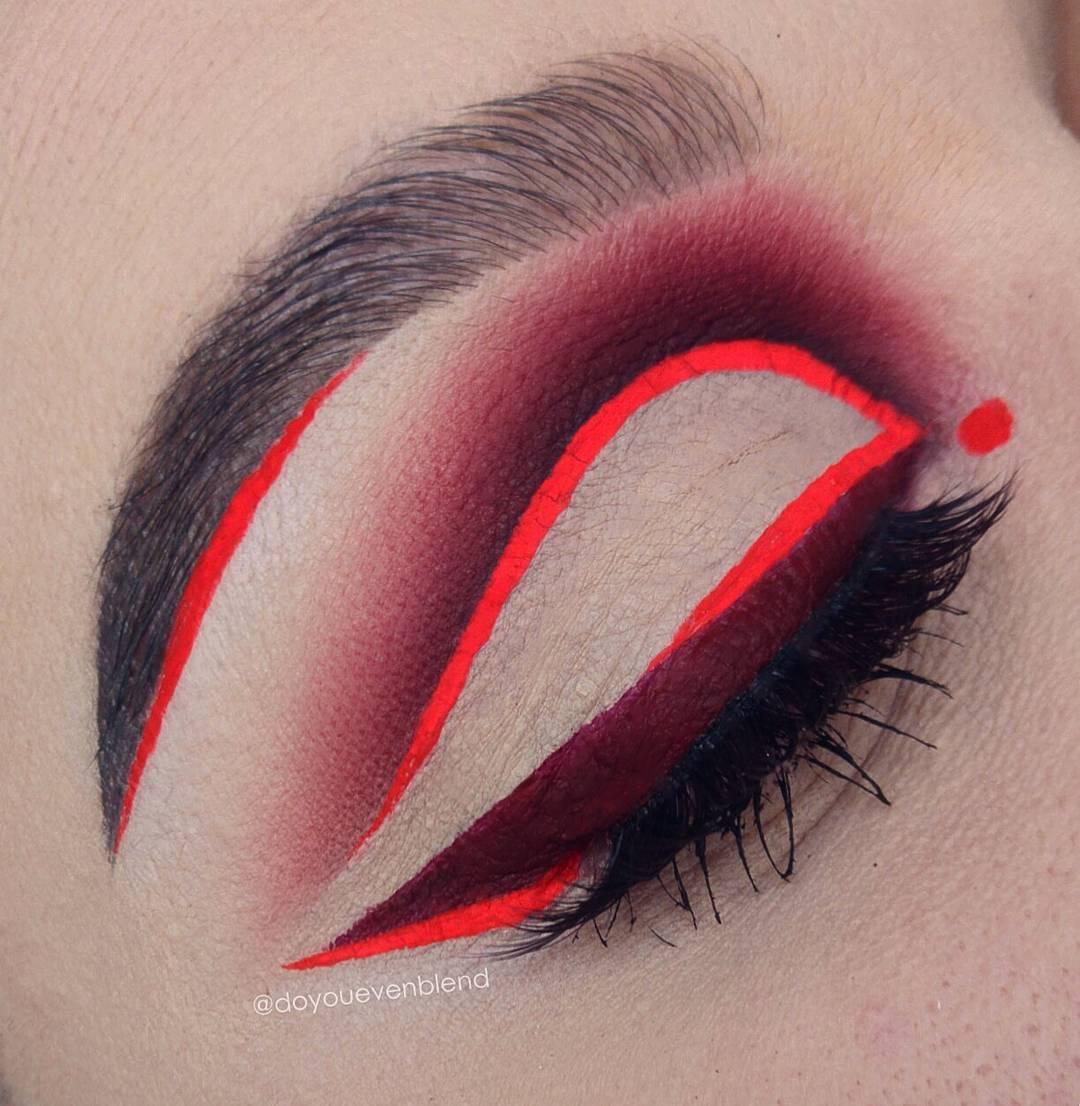 @shonakennedymakeup uses Sealing Gel to help her create her Halloween look: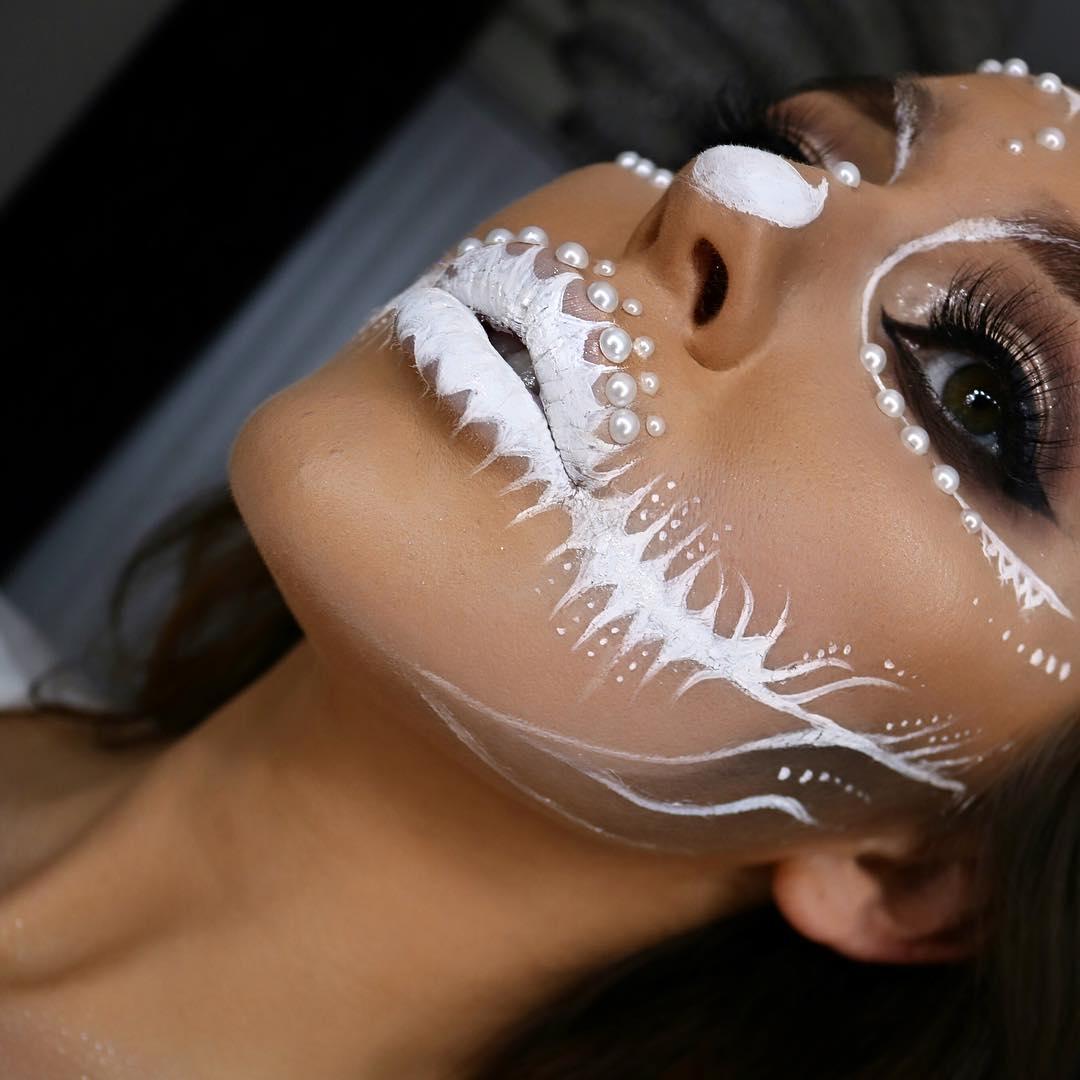 An instant skin pick-me-up. This gorgeous pinky-coral shade looks fresh against all skin tones and is great for making any complexion look illuminated and radiant. Apply dry for a subtle look, or apply wet for a deeper, more dramatic look.
@aswipeofred uses Hussy, helping to give a healthy complexion: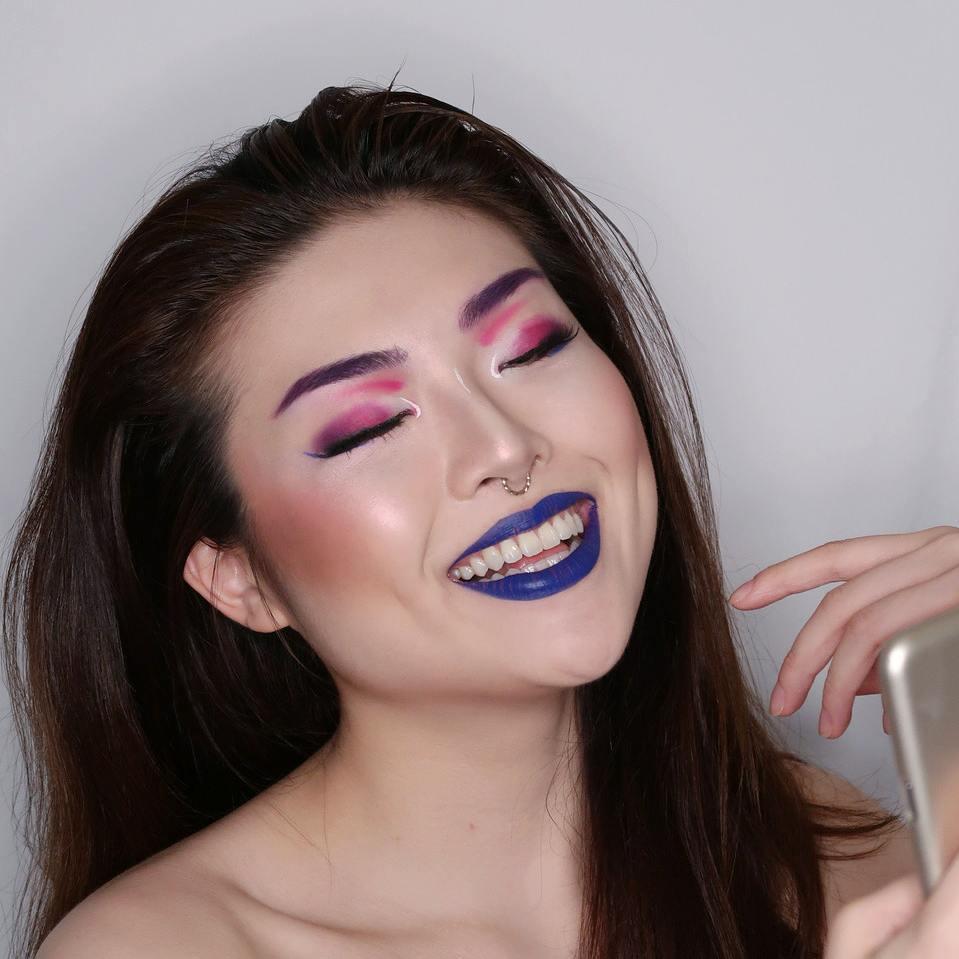 The Illamasqua Antimatter Lipsticks are long-wearing and non-drying, making this your new handbag essential. This semi-matte lipstick has a smooth, creamy texture, meaning it glides effortlessly on to the lips, leaving them feeling conditioned all day long. Bang is a perfect everyday nude that will suit all skin tones.
@jodiecaughey perfects her look using Bang: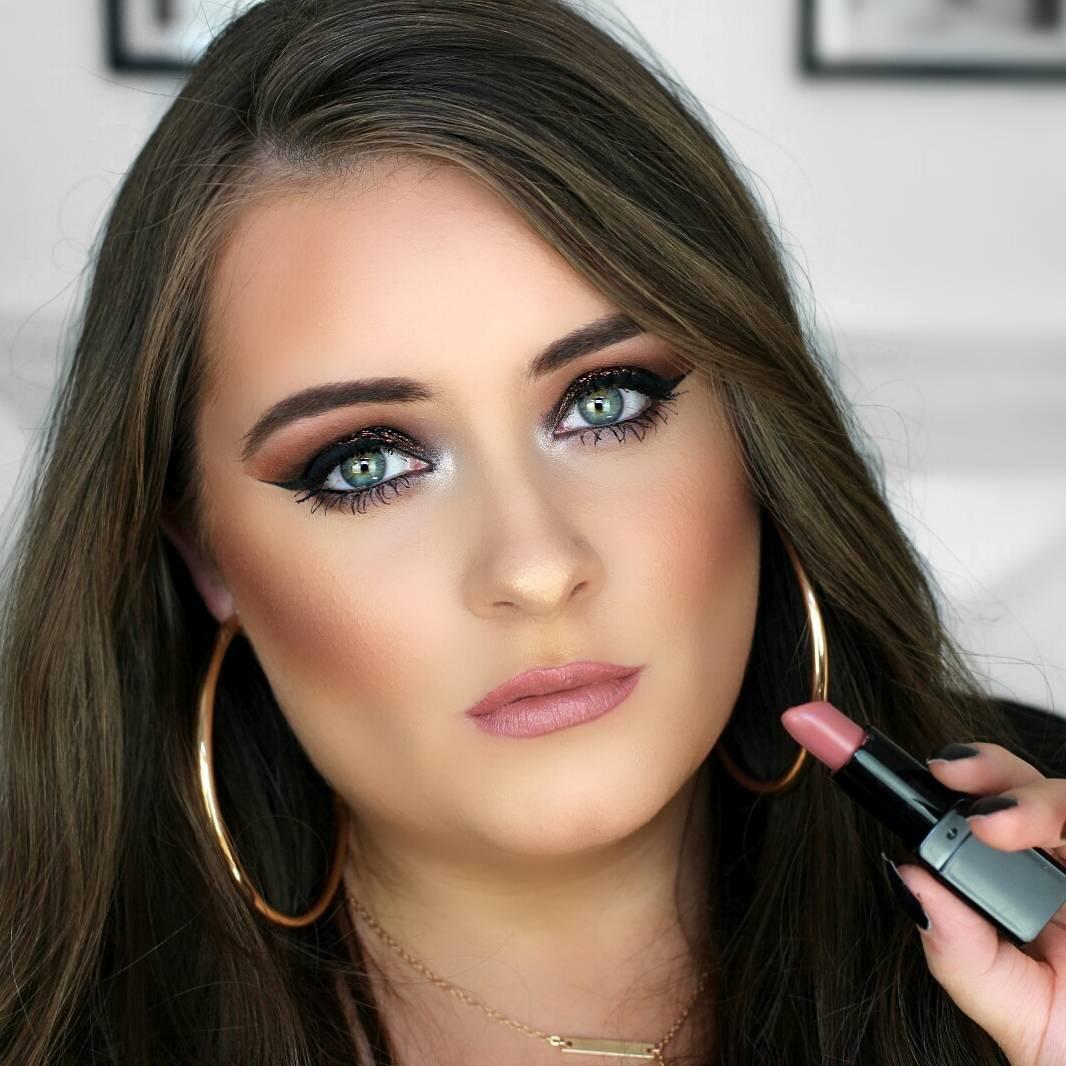 So whether you're an Illamasqua virgin, or just need some inspo for your next purchase, hopefully we have helped you understand some of our favourite products a little better!
Shop the page below: