Three meets Illamasqua
#SamsungMobileMakeover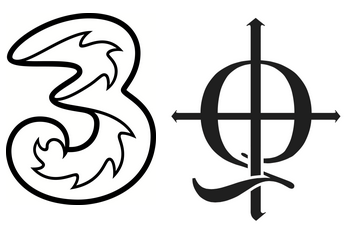 This week the mobile network Three visited The Illamasqua School of Make-Up Art, inviting with them six beauty bloggers for our Eye Brow Effects Course (click here for more info on our courses). Each blogger was given a Samsung Galaxy Alpha to use throughout the 2 hour session where they took photos, (on a 12 MP camera, which to those who are not so tech savvy means high quality definition!) posted Tweets and Instagrammed their fun using #SamsungMobileMakeover to share their experiences!
Who was there?
                         @HafsaiSalwe                        @BeautyGeekUK                        @EpiphannieA
                         @TalesofPaleFace                     @tpartywithalice                   @beautypulse_ldn
On arrival the bloggers all received a goody bag from Illamasqua and a Three Cupcake each (yum!)
Here, to kick off the class the bevvy of bloggers are being taught how to shape a natural brow by our Senior Educator Nilofar. They watch with eager eyes and have their Samsung Galaxy Alphas at the ready to snapshot important moments:
Nilofar gave each blogger a turn at modelling for each Brow Effect she taught. Here Hafsai sits patiently whilst everyone learns the art of the natural brow. The class then go on to practice and learn the look on themselves.
One of the fun features of our Brow Effects course is working with our highly pigmented colours and how to ombré your brows with them.
The Samsung Galaxy Alpha catches the colours beautifully:
Alice and Epiphannie went for a paradise blue brow – Powder Eye Shadow in Victim (click here to view all our shades)
Going from blue to purple really makes blue/green eyes POP!
The class teaches you about other brow effects too – Find out more HERE and book your place! Our London based School also has many other short courses as well as day, 2-day and 5-day courses, for beginners to pros – all our welcome.
Natalie loves a selfie on her new Samsung Galaxy Alpha! Check her sunset brows out along with our Senior Educator, Nilofar.
 WIN WIN WIN
Did you enjoy seeing how much fun these girls had at our Eye Brow Effects course with their new Samsung handsets? Enter our competition* below for your chance to win a Samsung Galaxy Alpha for yourself! That's right, Three have decided to give one lucky Illamasqua fan the chance to get snap happy and we are offering £50 worth of Illamasqua goodies to boot.
To Enter: Tell us how many megapixels the Samsung Galaxy Alpha's rear camera has? Is it…
A. 8 MP
B. 12 MP
c. 4MP
Enter your answer* with the tag #SamsungMobileMakeover from your Twitter account and tell us which of the answers above is correct. e.g.
"Hey @illamasqua my #SamsungMobileMakeover answer is X"
T&C's apply, read here
*UK entrants only