With this being my first post of 2014, I thought I would give you some nail art inspiration using nail varnishes which are currently in the sale online for just £5! I have used the shades Grab and Harsh to create the look below and as always I have put together a step-by-step guide, so if you want to find out how I created this look keep reading…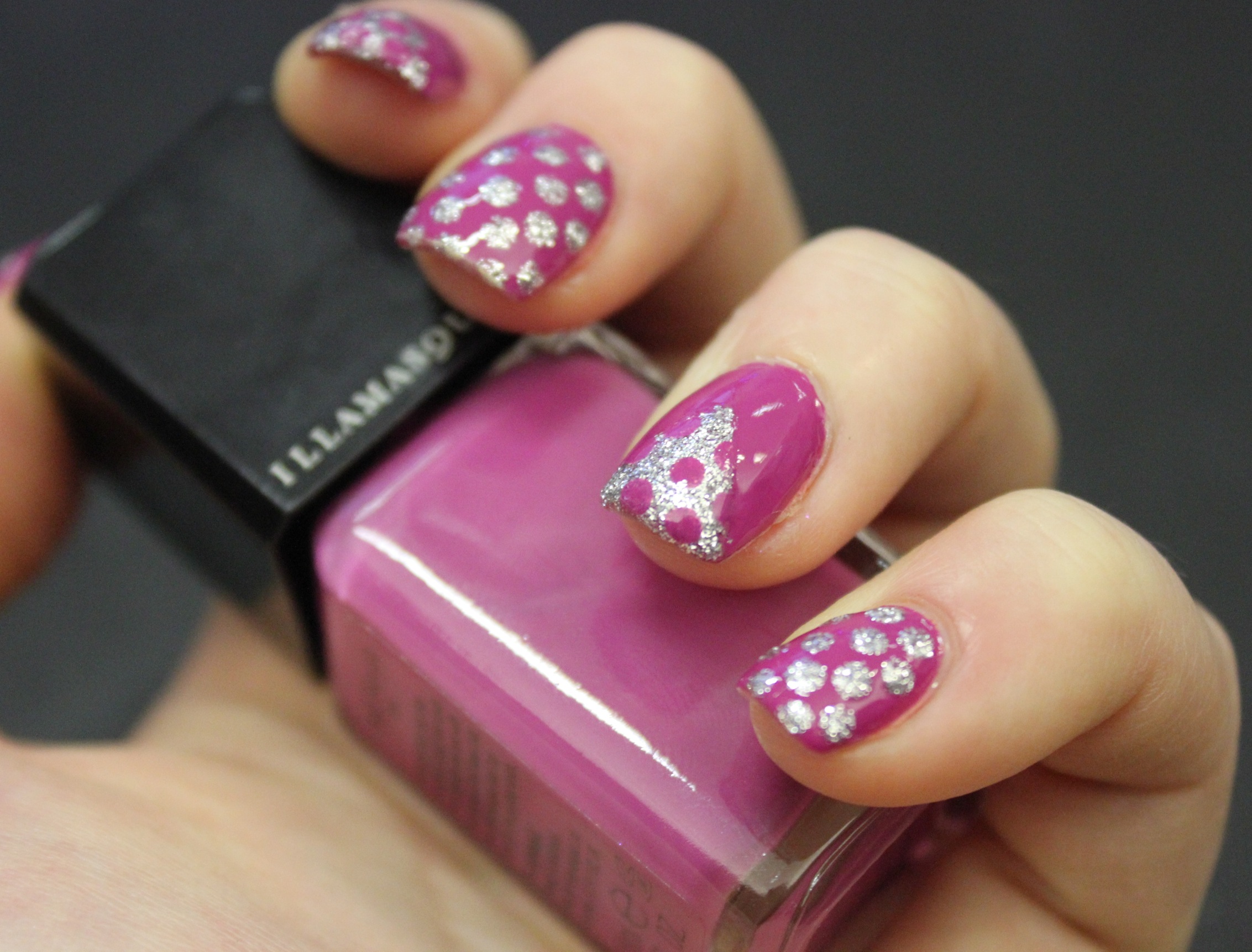 Step-By-Step Guide:
Step 1: Paint all nails in two coats of Grab. Grab is a gorgeous fuchsia shade and two coats is plenty to achieve an opaque base on the nails.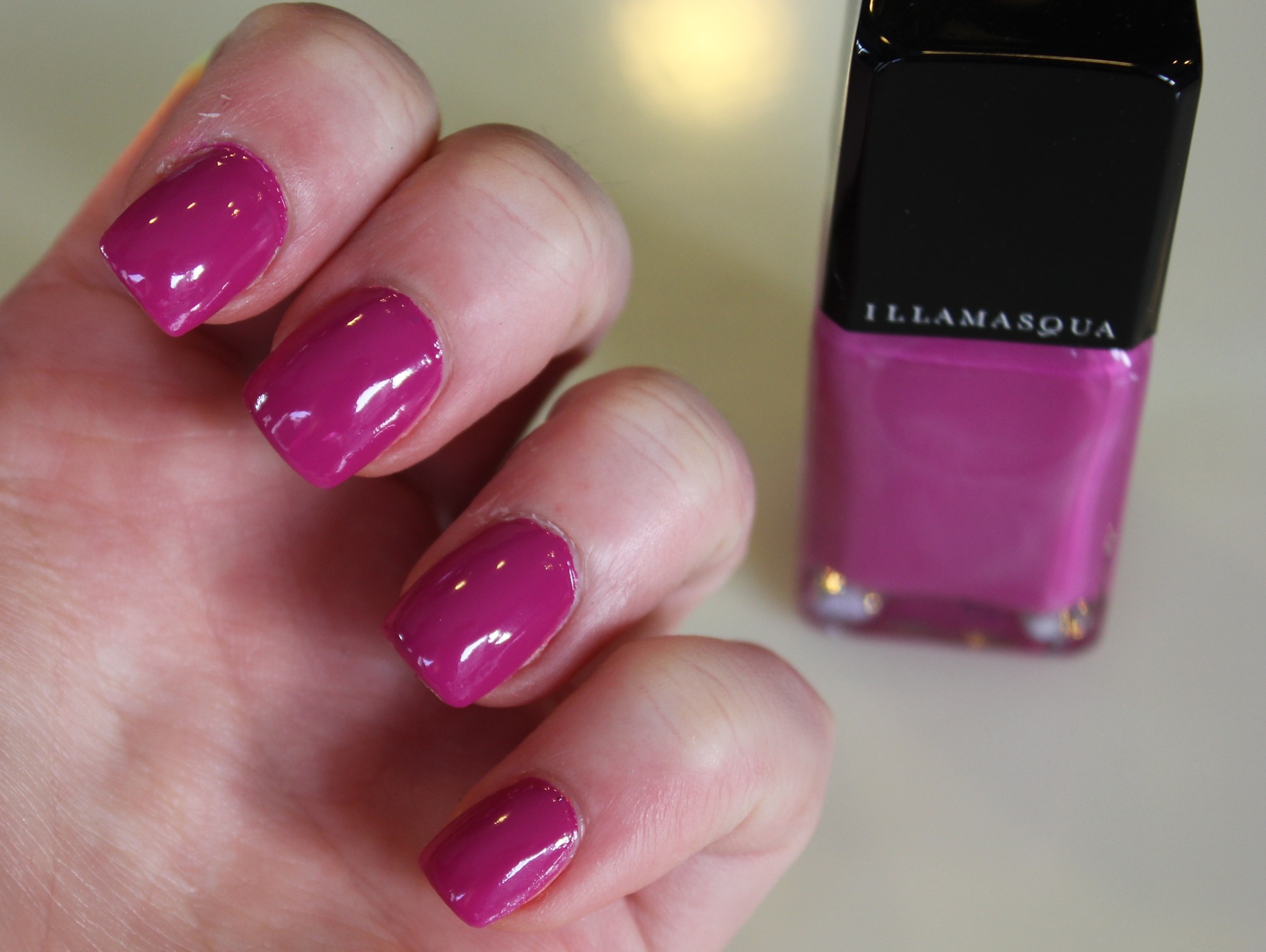 Step 2: Next, it's time to add Harsh onto the nails. On all fingers apart from the ring and index finger I used a dotting tool to add silver glitter polka dots. On the ring and index finger I put two pieces of stripping tape on each nail to create a triangle shape at the tip of the nail. I then used Harsh to fill in the triangle.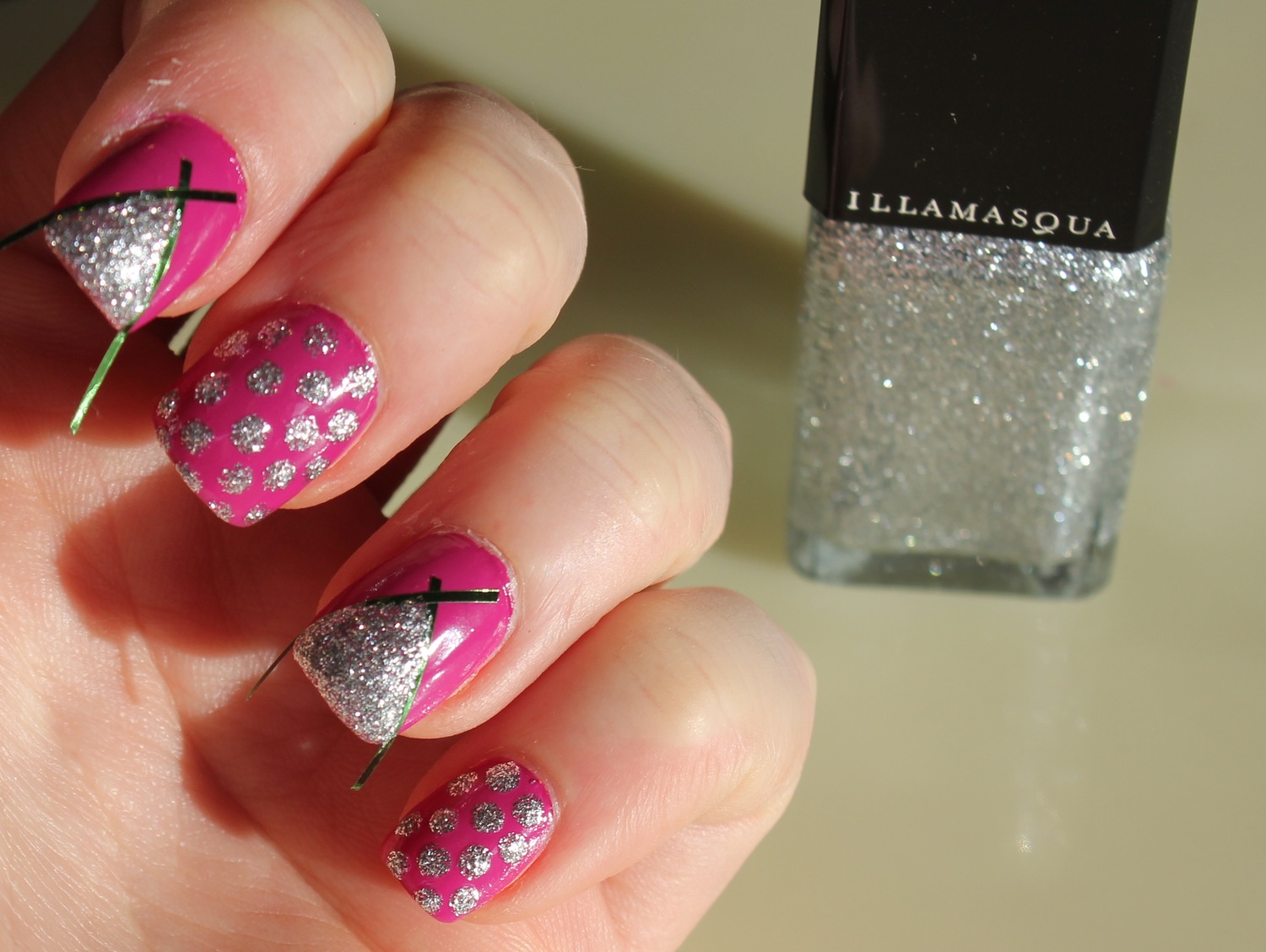 Step 3: Go back in with Grab on a dotting tool and add polka dots to the triangle.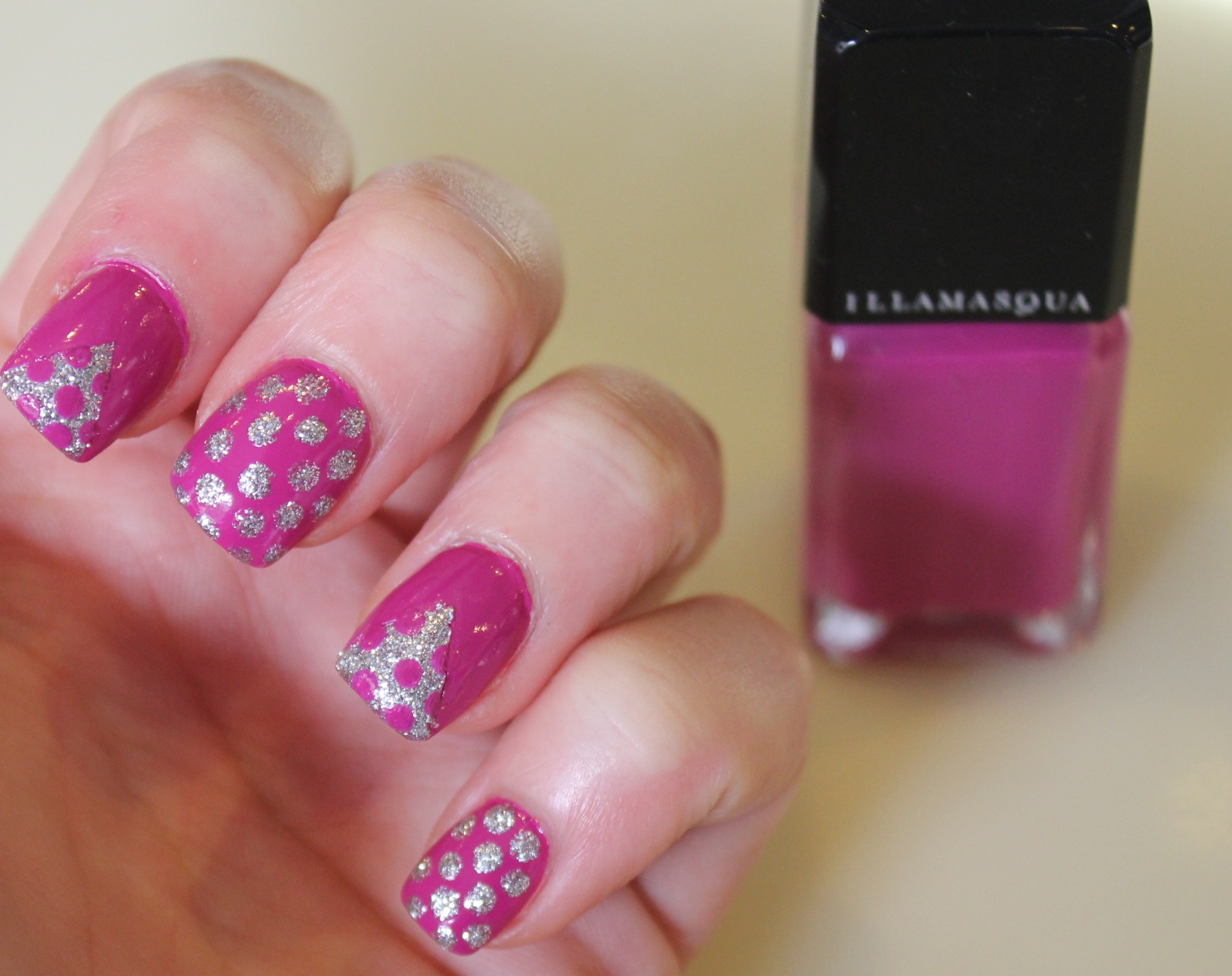 Step 4: Paint all nails in Top Coat to seal the nail art in and add shine to the nails.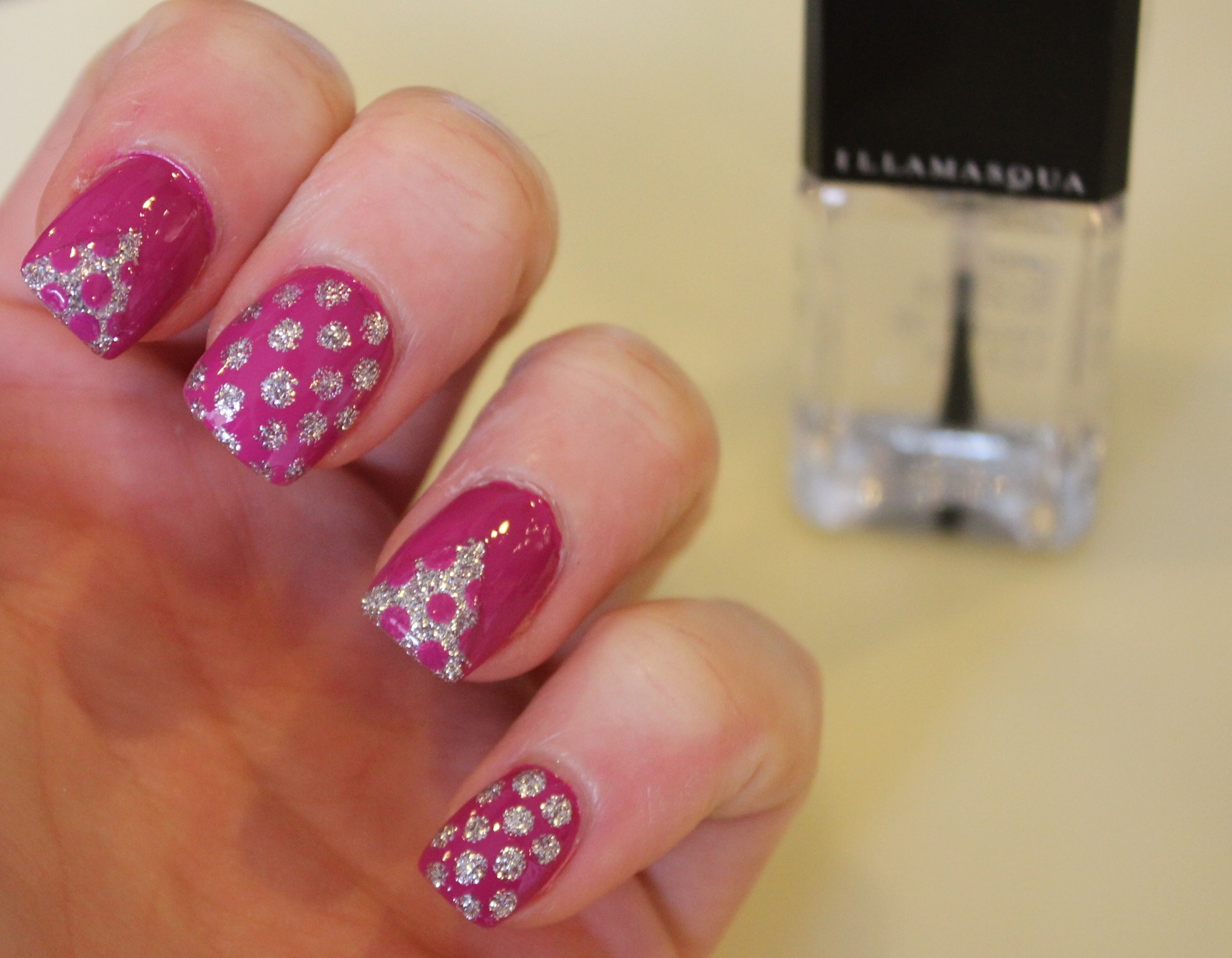 I hope you have enjoyed this nail art tutorial! If you recreate this yourself I would love to see so send me a photo through #Illamasqua on Instagram, @Illamasqua on Twitter or post a photo on our Facebook Wall. I would also love to see any other nail art that you create!
Happy nail art-ing! Sam x