Last month, I took a day trip to Paris with the other half and took along my favourite Nail Varnish in 'Nomad' – our SS12 Human Fundamentalism collection's Jade green shade – for the trip!
This gorgeous creamy green shade is the answer to my prayers and I got my very first bottle the day before I set off for Paris, so I couldn't resist taking her [of course it's a her!] along …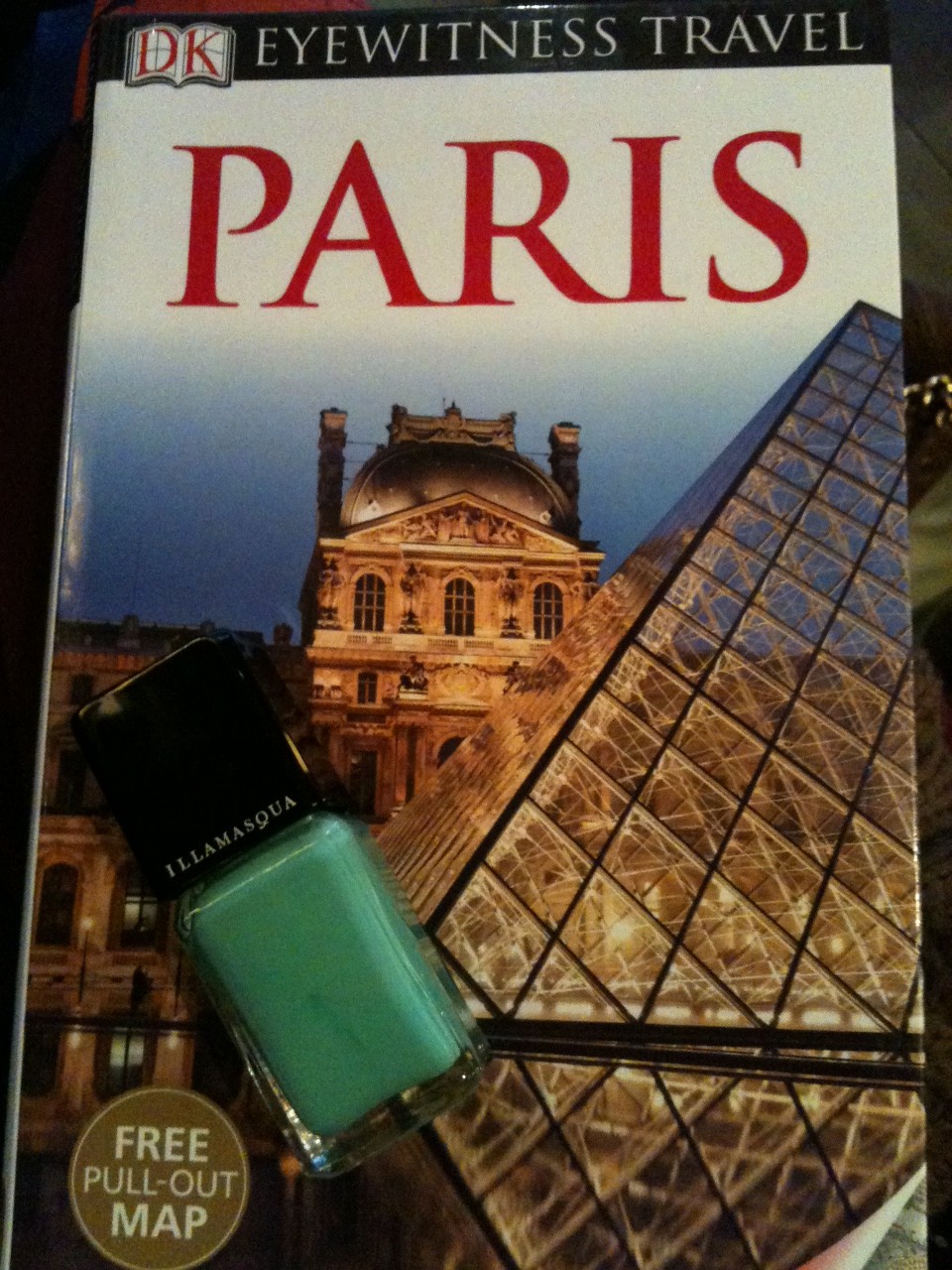 I started off doing as the Parisians do, with a cappuccino and creme brulee at a cafe near the Louvre …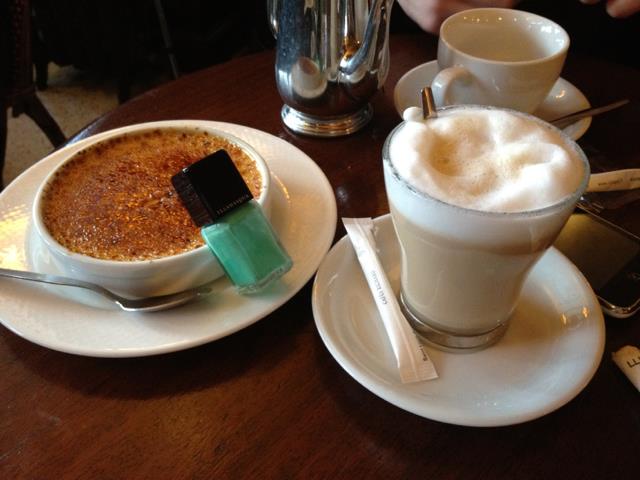 and admired the view in the square …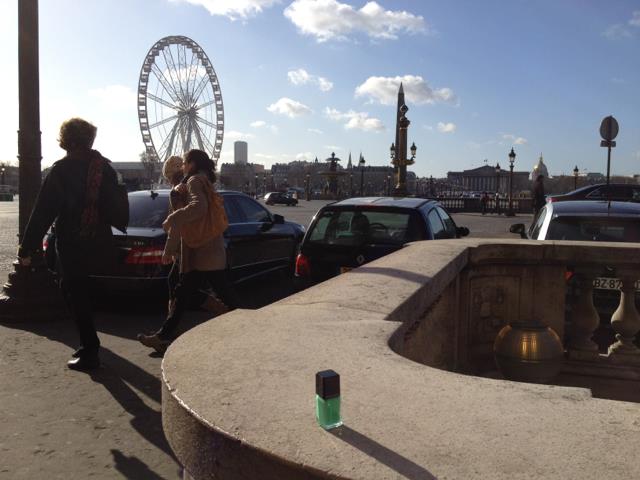 … before heading down to the beautiful glass pyramid entrance!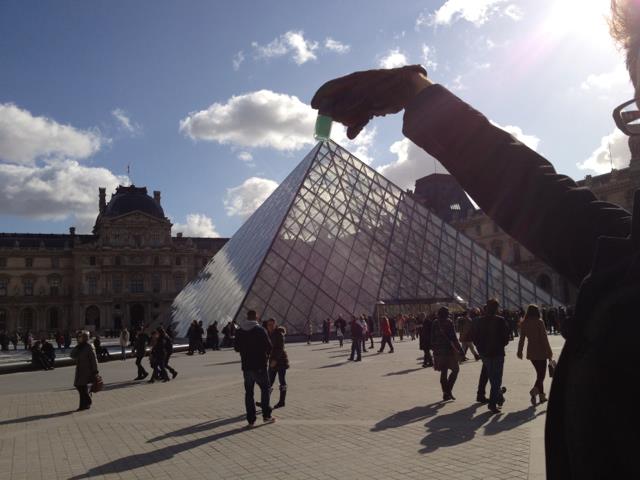 We stopped by Winged Victory …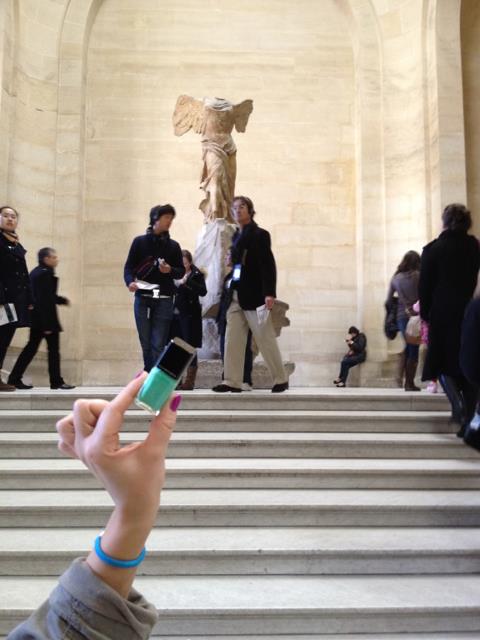 and couldn't leave without saying hi to the Mona Lisa [yes, we got some very weird looks whilst taking this photo …]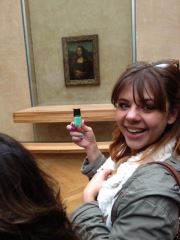 and finished with a well earned glass of Chablis …