Meet the Team: Jamie Genevieve
For this week's 'Meet the Team' we caught up with Instagram sensation, Jamie Genevieve. Her talent has lead to a continually increasing social media following, a blog launch and she's now a talking point in regional press. Keep reading to learn more…
Tell us about your role as an Illamasqua Colour Creative, what does your job involve?
I am a colour creative which means I create makeovers for clients and help customers find the perfect products. I pretty much play with makeup all day!
How long have you been working for the brand?
Around a year and half, but I had my sights set on working here a lot longer.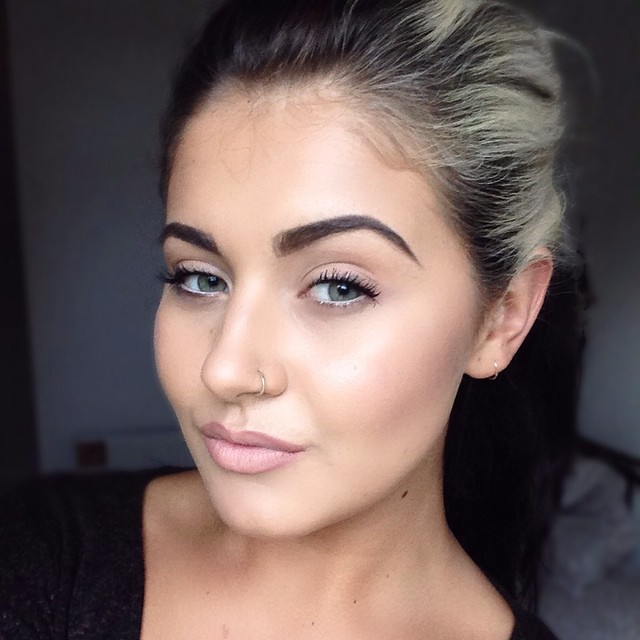 Congratulations on being featured in the Daily Record and your increasing number of social media followers! What do you think stands out about you and what advice do you have for someone aiming to make their social media presence more known?
Thank you! It's pretty crazy, I never thought I would get a following for doing what I love. It motivates me to work harder and create new looks everyday to help people get inspired with their own makeup. I think because you can see on my Instagram and YouTube that I started out a total newbie and built my knowledge and skill up it shows that anyone can get better at makeup! As for advice, definitely try something new with your makeup everyday. If you think your fab at a smokey eye, try a cut crease. If your contour is perfect, try something creative with wild colours! Push yourself!
What do you love most about working for Illamasqua?
The creativity and freedom to do whatever makeup you feel like. My job before limited me to only wear so much makeup. I wasn't even allowed eyelashes *cries*. Whereas working for Illamasqua, I can wear 3 sets of lashes if I want! The training has been amazing as well, I've learned so much.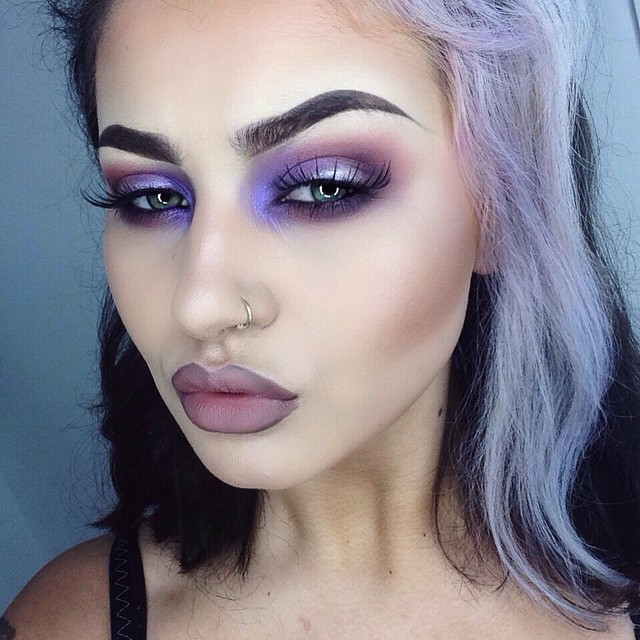 You are launching your own blog, SassBomb, what can we expect to see on the page?
A lot of Illamasqua I'm sure haha. Mostly product reviews and swatches, as well as makeup hacks I've picked up through my career. A little bit of home and lifestyle now I've got my own place and even giveaways. I just thought, I really enjoy reading blogs and seeing what the best products are at the moment, and I'd love to share with my followers what my favourite finds are!
If you could swap roles with someone else in the company for a day, who would it be and why?
Hmmm… I'd have to say Zoe Peplow, the Brand Ambassador. She must see so much talent on a daily basis, and she gives so much inspiration. I love the idea of travelling with work. Also, Alex Box. Just to see what a day in her life would be like. I've heard she is ambidextrous when it comes to applying eyeliner, I need to see that!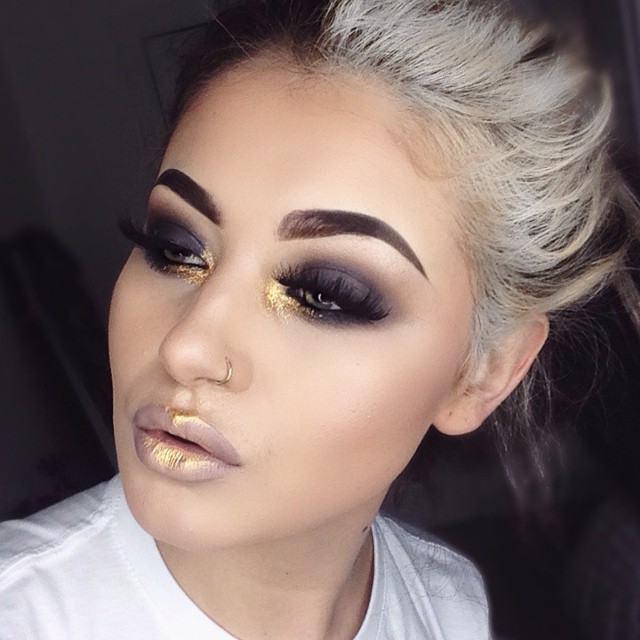 Which is your favourite Illamasqua product?
Skin Base Foundation. It's truly beautiful. It gives the perfect coverage and radiance, not to mention is enhances everyone's skin no matter what type. The lasting power is incredible and it gives the perfect base for contouring.