We are back once again with Manicure Monday. This weeks takes a focus on our Paranormal Collection getting us all in the mood for Halloween. The UV Paranormal Nail Varnishes in Geist, Seance, Ouija and Omen are perfect to create a spooky manicure this Halloween, and they are currently on offer online saving you £35 if you buy the set of 4 UV Varnishes! We have found some amazing images from bloggers who have tried out our Paranormal UV Nails, so if you want some inspiration to create a cool UV nail take a look below.
The First look comes from Lucy's Stash who has created many amazing UV nails using our Nail Varnishes. We love this geometric nail using Ouija! For more amazing looks using the Paranormal nails check out Lucy's blog.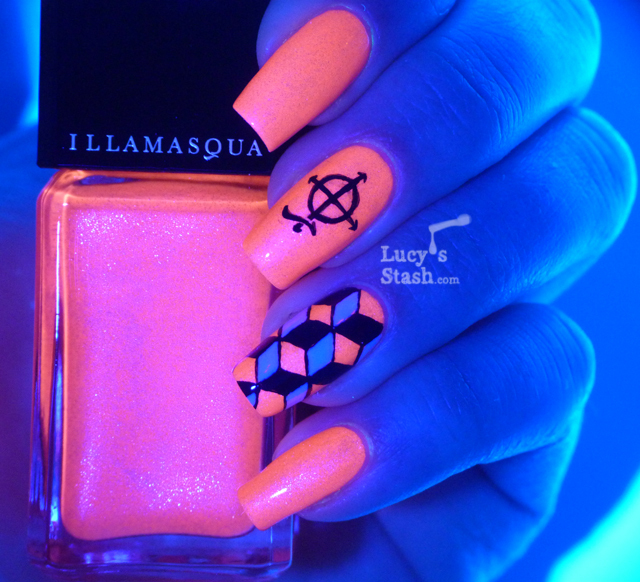 The second look comes from Jacki from Adventures In Acetone who created this amazing Swirl design using Seance as a Base on her nails. This design would look amazing in a UV light!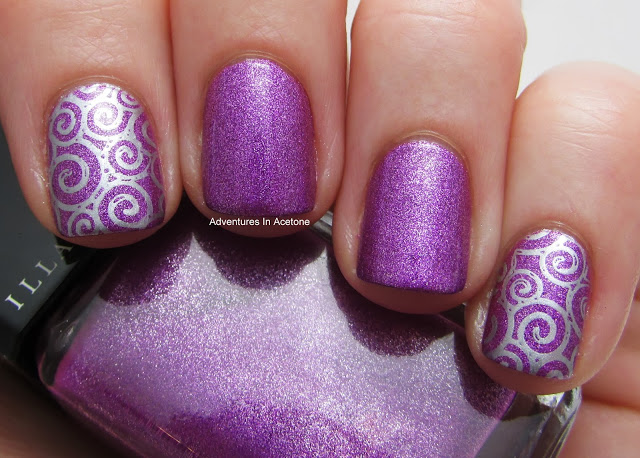 Another amazing UV Nail comes from Leanne (Do Not Refreeze). She created this nail art using Geist to achieve the dripping paint look.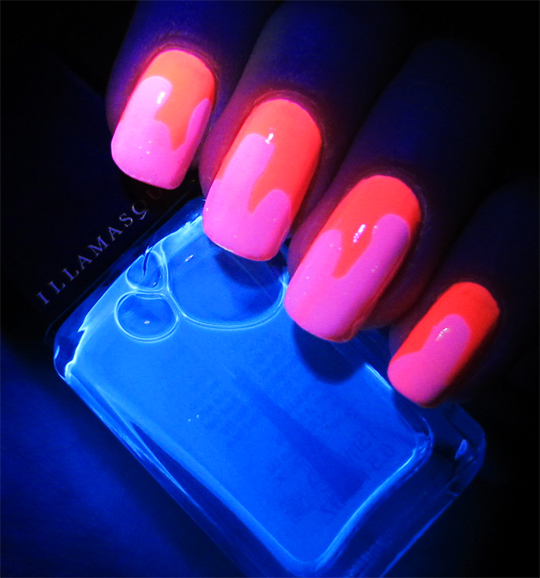 You could also mix and match the UV Nail Varnishes to create a look similar to Susan from The Subtle Shimmer! We think this would look amazing in a UV light! Susan used Seance, Omen and Ouija to create this look.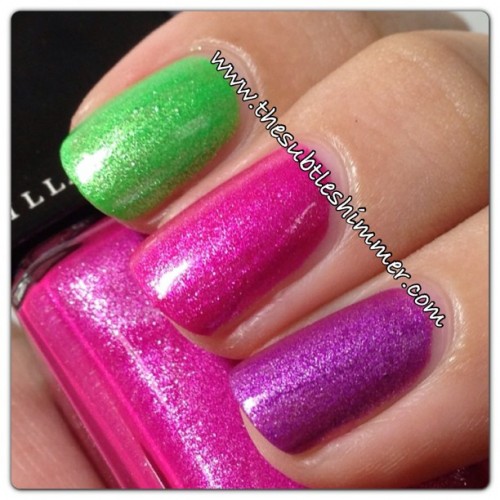 There is currently a web exclusive offer online for the UV Nail Varnish Set saving you £35! I will definitely be creating a nail art look using these UV varnishes this halloween! If you create a look yourself be sure to share a photo with us on our social media channels! Tweet us @Illamasqua, #Illamasqua on Instagram or post a photo on our Facebook wall.
Until next time, Samantha x