Hi everyone!
We've got a great selection of nail-art designs for you this week, with a range of techniques for you to try. Hopefully the creations we've picked inspire you to change up your usual look and try something new. Enjoy!
First up are these amazing nails by Hayley of lovethynail.co.uk. For the gradient base she teamed Noble with Jo'mina and then used Swarm on top for an impressive finishing effect. You could use it over pretty much any colour to really jazz up your nails but we particularly love it over Hayley's choice of blue and purple.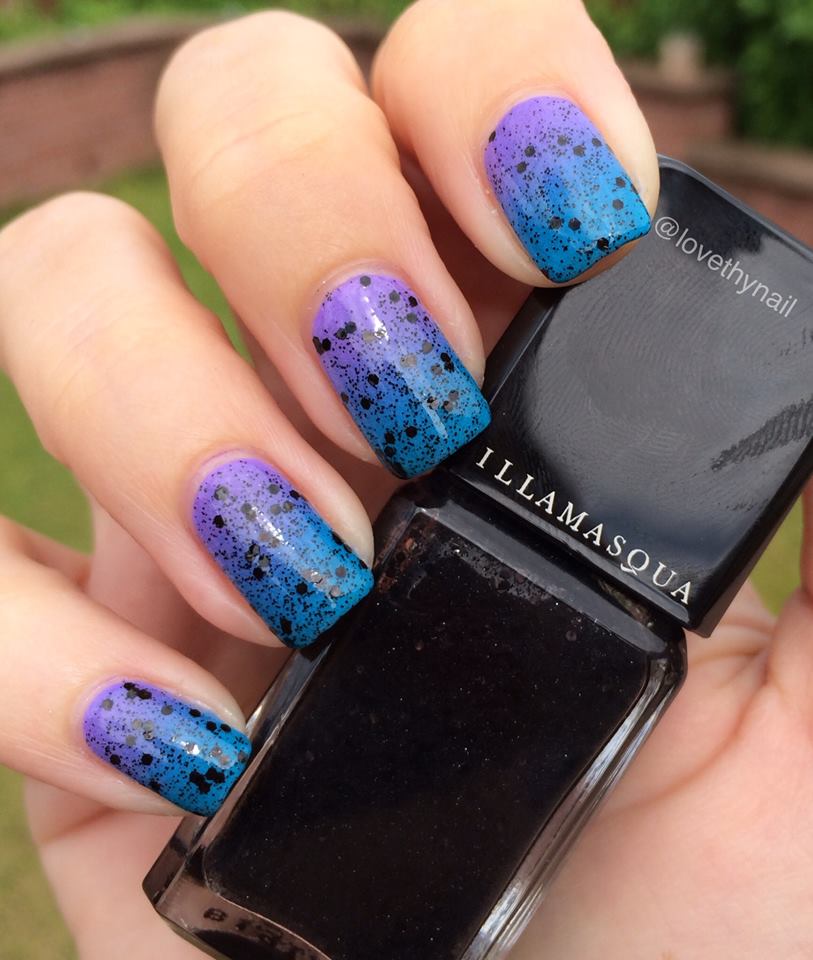 –
Mandy of ma-nails.co.uk has done it again with another great nail-art creation this week! She used Loella, Raindrops and Boosh for her cute floral design. Don't forget to seal this with a Top Coat when recreating!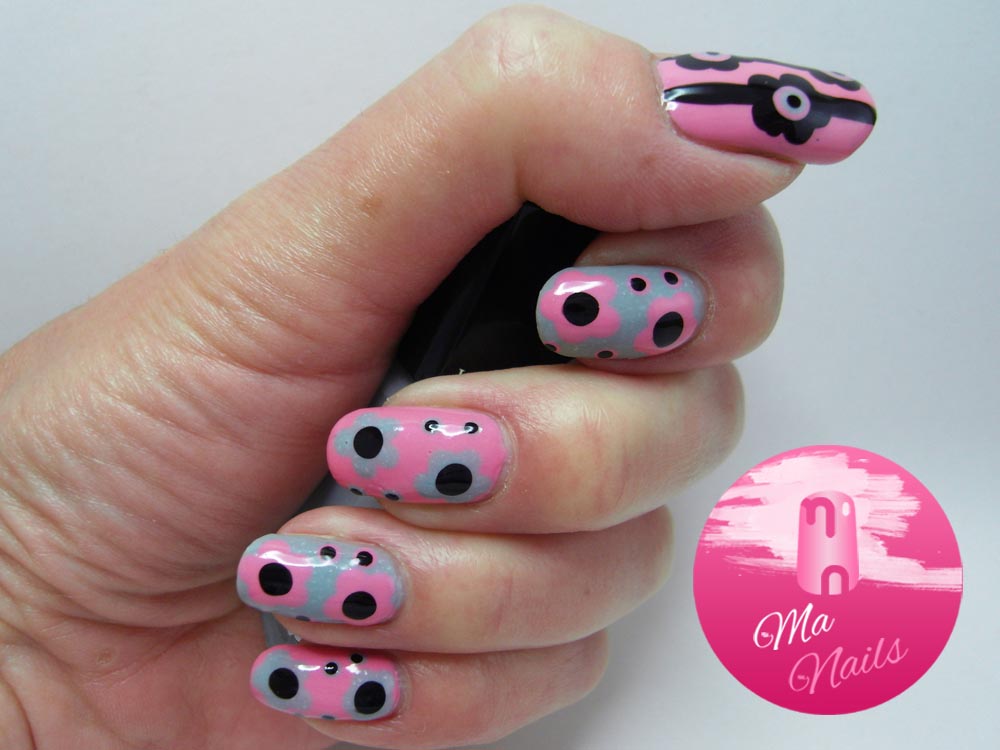 –
Next we have this double cross design by Br8kdwns on Instagram. She used Monogamous as a base for her nail-art. You could use Obsess and Muse to complete the look. A tip for creating the cross design is to use thin pieces of tape once your base has dried, paint on your desired colours and then peel the tape off.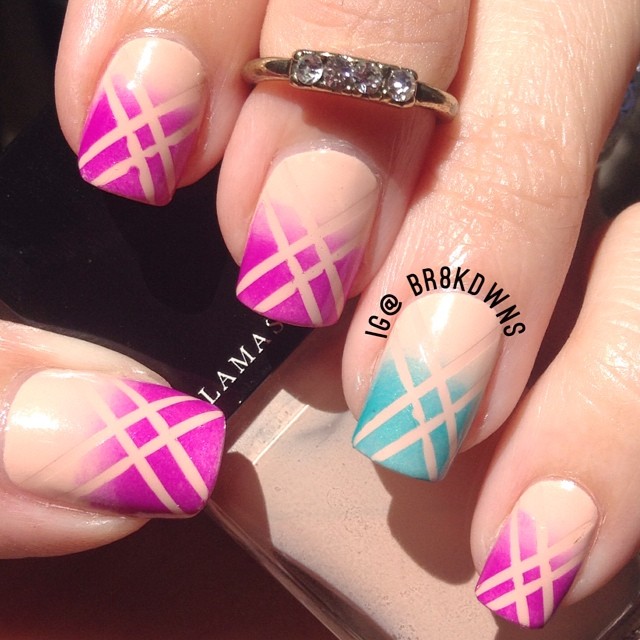 –
Jennifer of mynailpolishobsession.blogspot.co.uk created this beautiful watercolour painting inspired nail-art using a number of our Nail Varnishes including Cameo, Nomad, Venous and Harem. You could recreate it using Jennifer's technique of wiping excess polish off the brush until minimal product is left. You can then use it to paint the nail and it will give the watercolour effect.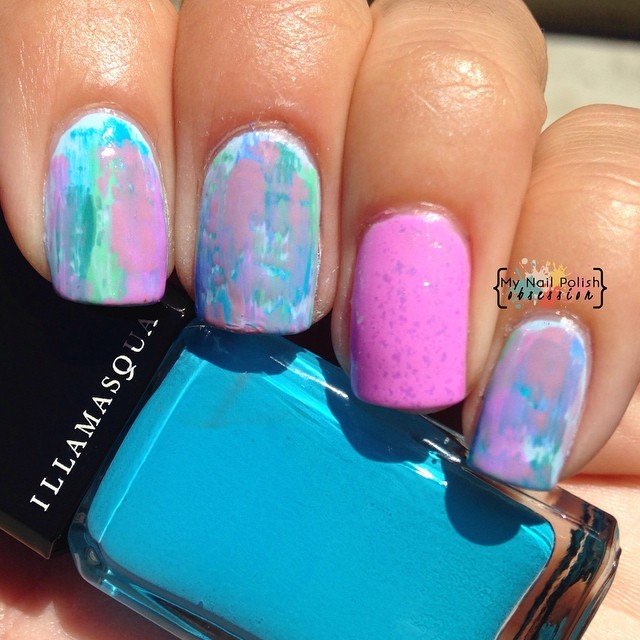 –
The final pick for this week's post was Nikita of Powdered Reign on Instagram's nails. Prosperity was chosen as the dominant colour in this design. You could recreate the glitter effect with our Glitter Nail Varnish in Trilliant.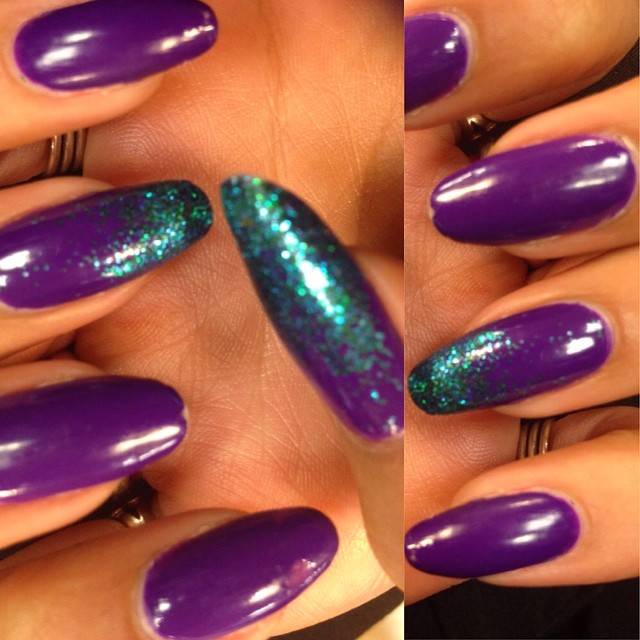 So are you feeling inspired?! If so, then be sure to share your recreations with us on Facebook, Instagram and Twitter!
Have a great week!
Chloe
xxx