Day 2 of London Fashion Week, we in the underground tunnels of Somerset House backstage at Fyodor Golan. As we walk backstage the lights on the make up desks are helping to light up the tunnels where the teams are prepping the models, wigs placed on dolls heads placed around the alleyway waiting for the models. The make up look is subtle, a fresh face with a textured monochrome eye which from afar you wouldn't be able to see the detail around the eye.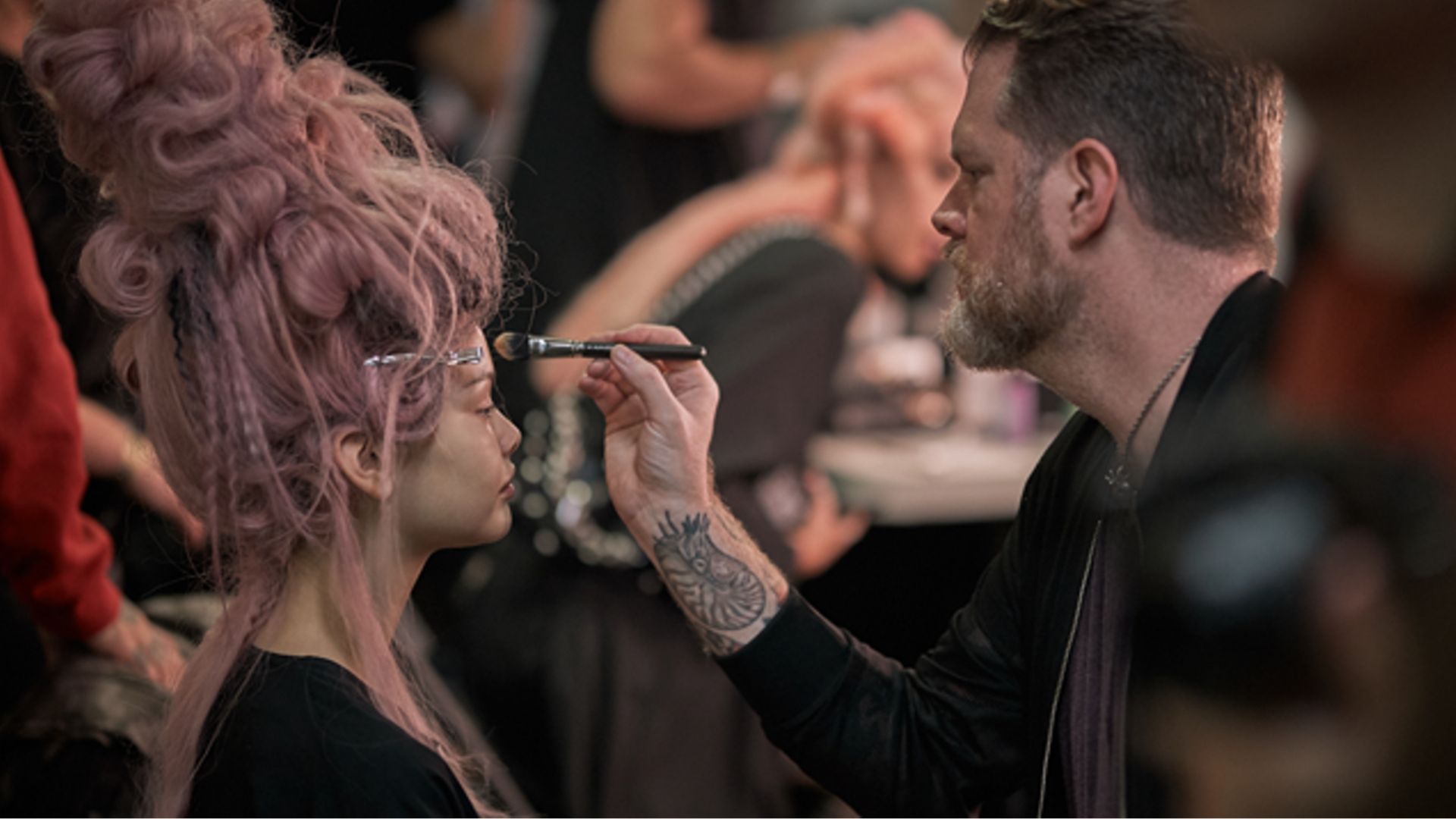 'Fyodor Golan was about a very deconstructed eye, we took false eyelashes and we cut them all so they became like individual eyelashes – we glued them all around the eye in any direction possible. Upside down.. Inside out.. Then with a little bit of mascara we did kind of like a smudge on top of it. We then applied Skin Base Lift Concealer in the inner eye so overall the look kind of looks like a Jackson Pollock painting, similar to splattering black and white paint on a canvas. The lashes are very much the main element, the skin is very natural and we put lip conditioner on the lips so it's all about the eyes'
Pablo Rodriguez, Director or Artistry for Illamasqua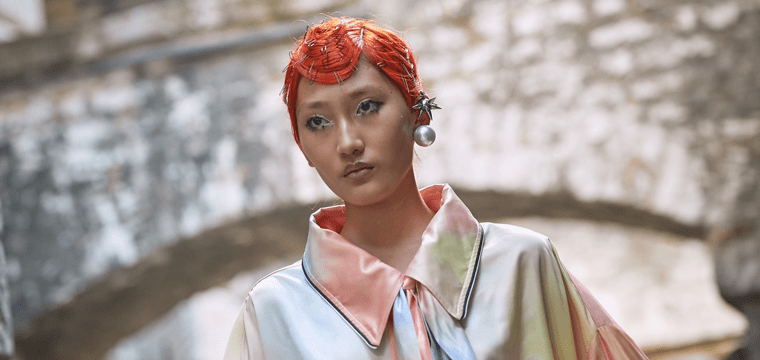 Good luck trolls were left on the benches, the setting of the catwalk and Mozart playing as models  – Fyodor Podgorny and Golan Frydman wanted the idea of contrast to be the underlying theme of the show and that was a success! The strong sense of androgynous fashion, each outfit unique and had a playful twist.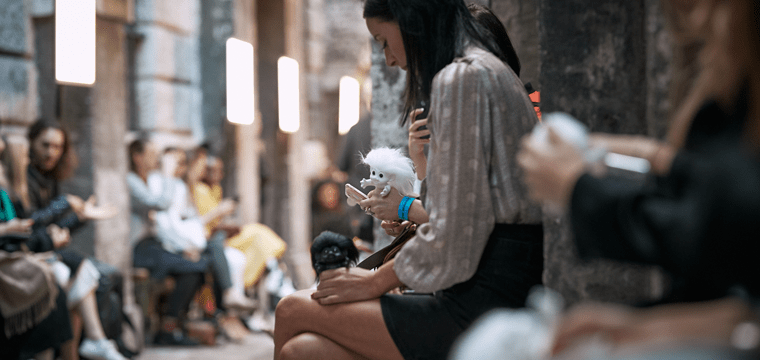 SHOP THE LOOK