As we edge closer to this year's Distinction in Make-up Artistry Awards winner, we would like to share with you a piece that last years winner; Kat Vogart, wrote as part of her prize was a two week internship at Illamasaqua. Here she shares with you the highlights of her experience…
"Winning Illamasqua's Distinction in Make-up Artistry Award last year was a thrilling moment filled with joy, excitement and amazing prizes. Apart from a cash prize and make-up products I was invited to Illamasqua's Halloween party celebrating the brand's first fragrance launch – Freak. The final part of my award was a two-week internship at Illamasqua's Head Office and as I am writing this I am just hours away from finish it.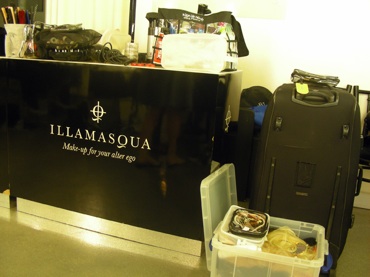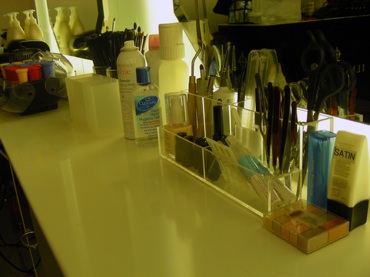 I had an intense and interesting time here, at Illamasqua, which gave me a great insight into the brand's structure and running. It was a rare opportunity to see all the hard work that entire team put in, witnessing the amazing products that we see in the stores and counter, I was not aware of the process that goes behind it all, until my time here. During my internship I have been assisting in different departments including Professional New Product Design and Visual Merchandising. I was also able to help contribute to arranging this year's DIMUA entries, offering my insight to the competition. Good luck to all of you! I was also asked to hand paint the masks that will be adorning the Illamasqua's store in Glasgow and as the devil is in the detail, everything needed to be painted black!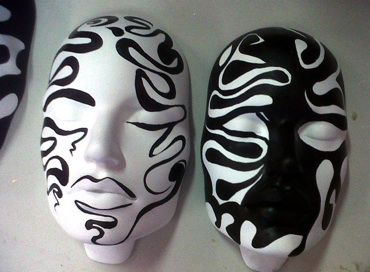 My most exciting part was working on NPD project, researching and designing a completely fresh twist on nails for David Horne, Illamasqua's Director of New Product Development and Illamasqua's School of Make-Up Art. As I went crazy with my designs, you should expect a whole new level of innovation! Another great experience was joining Illamasqua's Art Team focusing on the wigs. Even though I know the unique art of wig making myself I found it very important to get to know the latest techniques and products. I also truly enjoyed my trip with Spob, Head of Professional Development, to Alex Rouse Wig Company, a place where the biggest movie productions go to get the most natural looking wigs measured for their casts.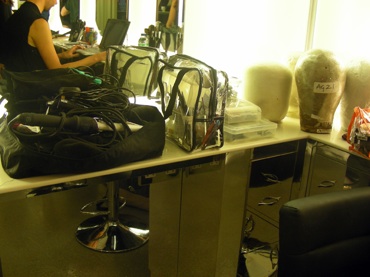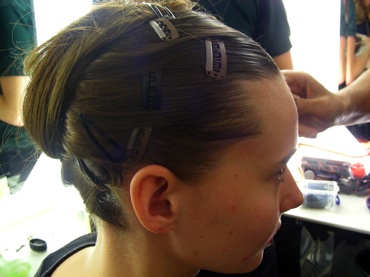 Thank you Illamasqua for such an amazing opportunity! The time with you was an interesting and beneficial experience and another great leap in my confidence. Thank you!"