Princess Julia never stops! This is what I've learnt about the DJ/ model/ journalist/ Music Editor/ general girl-about-town… from her days as a key figure on the Blitz Kids scene with the likes of Boy George to her turn in our AW11 collection 'Theatre of the Nameless', she had a busy 2011 writing pieces for GQ Style, iD magazine [where she is the resident Music Editor], contributing to Ponystep and other magazines, various photo shoots and DJing for the likes of Gareth Pugh, Tate Modern and Vivienne Westwood.

We love Princess Julia's blog, too – http://theworldofprincessjulia.blogspot.com/
1. Your Current Life: What are you up to at the moment? What are your future plans?
I'm currently finishing off some deadlines for iD Magazine, this week I'll be going to the National Portrait Gallery for Jeffrey Hinton's film showing and talk – http://i-donline.com/2012/04/jeffrey-hintons-curious-eye/. Planning some interviews for GQ Style's forthcoming issue and looking forward to a trip to NYC for a guest DJ spot for gallerist Stephan Kulmar.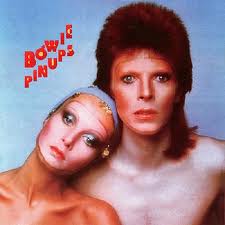 2. Your Favourite Image: Whats the most iconic image to you? What does it say to you/ represent for you?
There's quite a few but I do love David Bowie's cover for album 'Pin Ups' with Twiggy.
3. Illamasqua Favourite: What is your favourite piece from the Illamasqua collection and why?
A. So many to choose from, I love the glorious amount of pigmentation Illamasqua use in their products. The lipsticks really do it for me, I also love the foundations and powder for their great coverage.
4. Your Personal Self: What are you most proud of? What has been your most significant achievement to date?
Well, I'm continually chasing challenges, and I feel my writing efforts are really coming along, it's really exciting seeing stuff in print and then people say they like it, that really makes my day!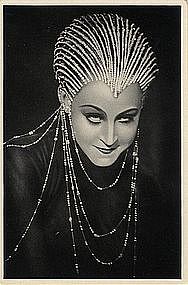 5. Your Alter Ego: If you could be any fictional character, who would it be and why? [could be a character from a book, TV show, movie, comic book etc] or do you have your own unique alter ego?
It could be said that 'Princess Julia' is my alter ego, and in fact I do sometimes get to act in a manner in various films. One of the last ones I was in was with artist Nathaniel Mellor for his art film Ourhouse where I play a character called Lorraine, (over made up woman behind bar). Apparently he's casting me in the next one. If I could be a fictional character perhaps I'd be something Sci fi or futuristic… a character from a Fritz Lang film, Maria played by Brigitte Helm in Metropolis.
6. Red Lipstick: What does red lipstick symbolize for you?
Red lipstick represents glamour, danger and allure.