Jodie Harsh is a club promotor, DJ and self-proclaimed "Real Queen of Night-Life" with a kick-ass Tumblr [click here] and whole host of ground-breaking club nights [the Illamasqua team are a big fan of Circus, Room Service and the new night Cloud…].
She talks to us about her new single with Melanie C, favourite David La Chapelle image and why Precision Ink in Scribe is the staple of her make-up kit …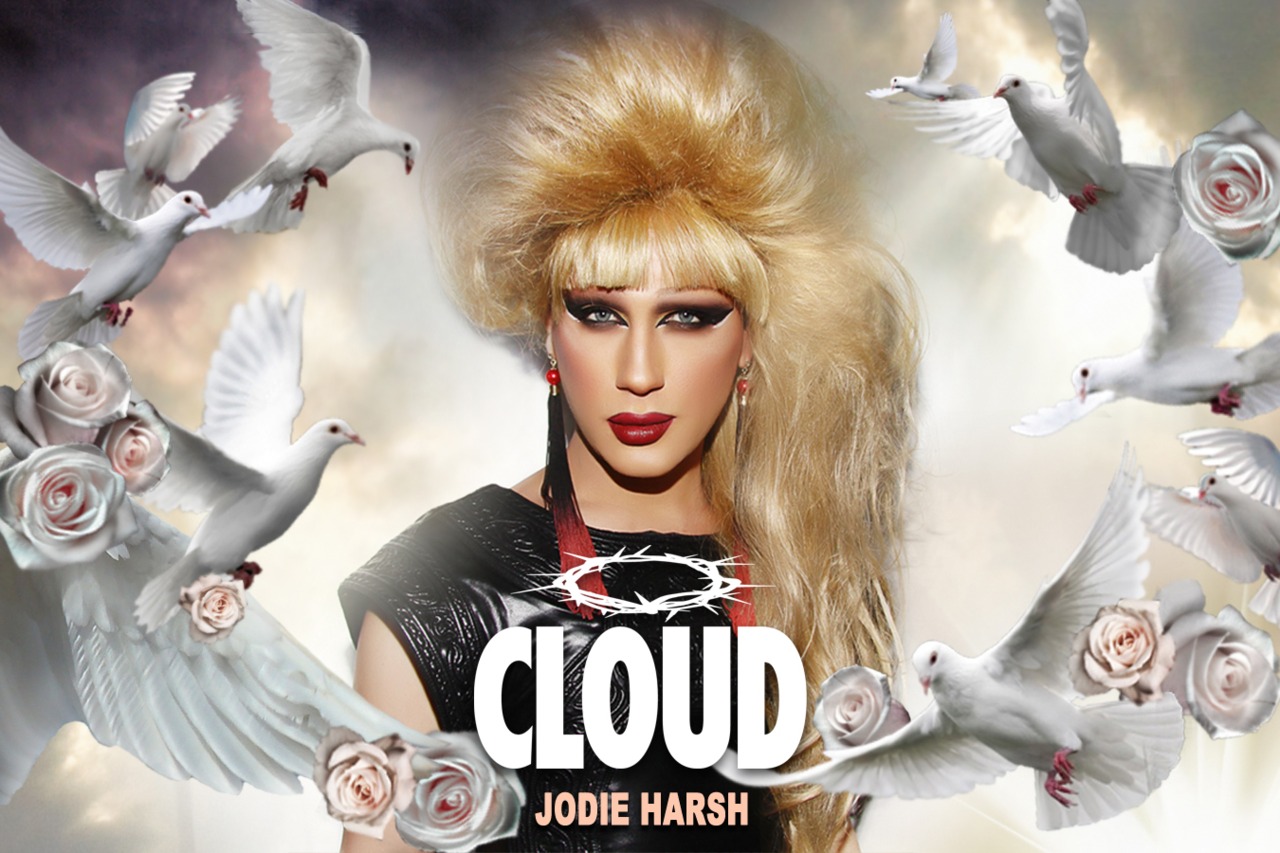 1. Your Current Life:
Right now, I've just released a single with Melanie C. It's actually a mini album of three very different tracks, called Set You Free (super Euro-dance mixed with dubstep breakdowns), Sunrise (Ibiza style house music) and Walk Away (mid-tempo trip-hop balled – full on choir and orchestra!) For my next trick, I'm launching a weekly club night called CLOUD at Moonlighting in Soho, which will take Fridays back to those early Circus days where everyone dressed up and went crazy. It's time to put that make-up back on – there's such a gap in the London nightlife map for people to do this.
2. Your Favourite Image:
'Addicted to diamonds' the shot of Amanda Lepore snorting up a line of diamonds through a $500 note. I love everything about this image – it's so ostentatious and obnoxious, so camp and yet so dark. Ms Lepore is such an icon. I love how she has transformed herself – her gender, her face, her body, her life. She's so inspiring and a true underground American icon.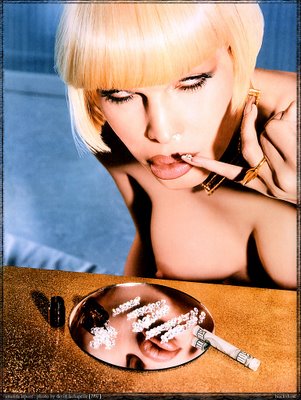 3. Illamasqua Favourite:
The white precision ink is a staple, I use it every time I get ready for a club. It's so simple to apply and really effective – I use it to underline the liquid eyeliner flicks on the outside of my eyes. It really pops in photos too. The perfect product.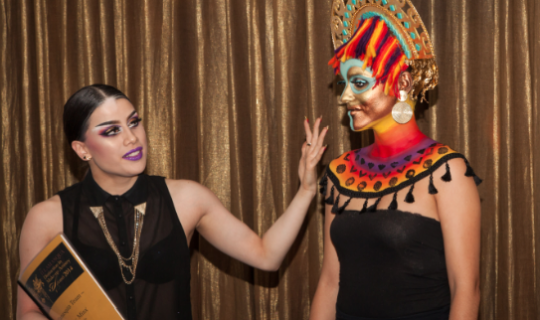 4. Your Personal Self:
I must say this Melanie C project, The Night, has been an incredible experience. We've charted worldwide and had a lot of fun in the process. I'm really pleased with the music and the images by Tim Bret-Day. I hope people continue to dance to it like we will! http://soundcloud.com/jodieharsh/jodie-harsh-x-melanie-c-the-2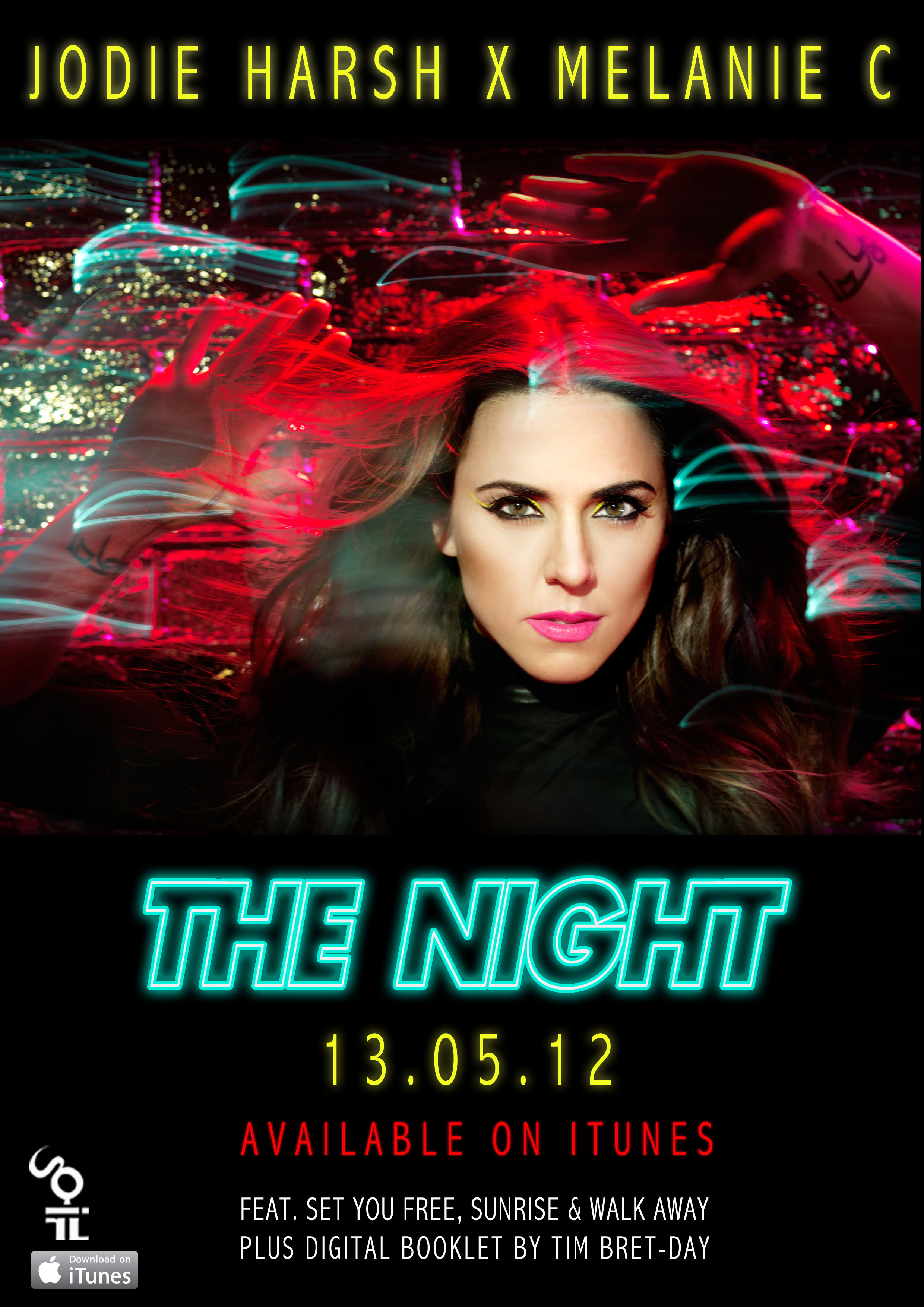 5. Your Alter Ego: I think being Jodie Harsh is alter ego enough, but I love cartoon girls and wouldn't mind becoming Jem and the Hollograms for one night only.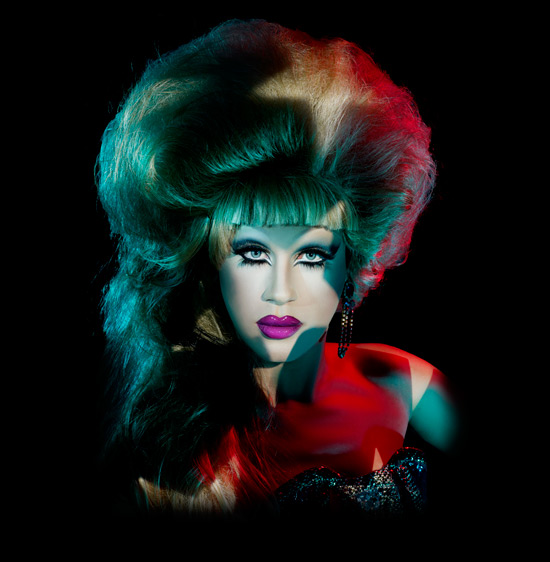 6. Red Lipstick: Sex and power.