It feels like yesterday I turned up to the Illamasqua head office ready for Sport's Day in my 118 gear. I'd never met anyone before so was really nervous especially as sports are not my forte!
Ten months later and Sports Day is probably one of my favourite memories of my time at Illamasqua. Since being here I have completed twenty weeks assisting Heidi in Social Media and twenty with Sarah in PR. In Social Media I helped to create content for every channel as well as blog writing as well as filming and editing YouTube videos. Since moving to PR, my tasks have included sending coverage reports, implementing creative mail-outs of new collections and helping at launch events.
Some of my highlights have included:
The Christmas party at the Box in Soho where we witnessed some very erm… interesting things. It was a hilarious night, where I got to meet so many of the store and counter staff, which was lovely.
Getting to explore London and discover some amazing talent doing our Street Style posts.
Various nights out and after work drinks, that often ended in a Chinese.
Christmas, just because it was Christmas.
The press launch for To Be Alive: meeting press and bloggers and sporting the blue lip.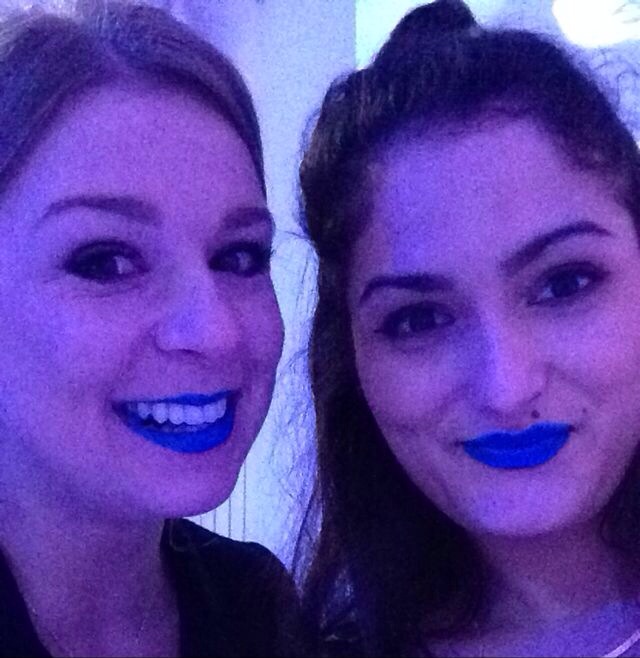 Working with Josephine at various events, especially getting thrown into painting the models backstage at LFW show, Sorapol. Having the opportunity to watch Alex Box perform digital make-up was also really cool.
My experience has been both well-rounded and good fun; I've had my make-up done countless times and learnt so many tips from all of the talented artists here at Illamasqua. Seeing my face on YouTube was pretty scary but also an enjoyable experience – I never thought I'd be in a wedding dress at 20!
The time in the office has been a mix of hard work, lots of amusing gifs and an EXTREME amount of tea and cake. A big thank you to the lovely comms team for making my experience what it was. Thanks to Heidi for having me in Social Media and for generally being so funny, BAE! Thanks to Sarah for my time in PR and all your help, I feel like I have a much better idea of what I want to do when I leave uni now. Also, a big thank you to Nicola – we've missed you already this week! I've also loved sharing the experience with my fellow intern, Kim. We'd never met in Bournemouth before so I am so glad we did here – my  placement year wouldn't have been the same without you.
After a fantastic ten months at Illamasqua, I'm sad to leave but very excited to be returning to uni in September with Kim for more fun and maybe just a little bit of work 😉
Goodbye and lots of love,
Chloe
xxx