As I'm sure you all now know, our gorgeous AW12 Collection; Generation Q launched last Thursday so I thought I would share a few bits of the print press received, however I'm sure you have noticed the amazing on-line noise the collection has made with titles such as Glamour.co.uk, Fabulous Mag.co.uk and ASOS.com and we even won a Pyschologies 'Best Positive Beauty Brand' award. Take a look for yourself…
Psychologies – The Psychologies Positive Beauty Awards 2012′ featuring Illamasqua Generation Q which won 'Best Positive Beauty Brand' award.
'British make-up brand Illamasqua was founded by Julian Kynaston and Joe Corre with creative direction from industry make-up maverick Alex Box. Enschewing over-sexualisation and twee styling in favour of bold, brave and alternative visions of beauty, this is make-up for women and men who want to make statements, who want to play and experiment and who are not interested in looking like everyone else. Illamasquas advertising campaigns are also blazing the trail for diversity with women of all ages and races represented under the headline 'where beauty has no limits.'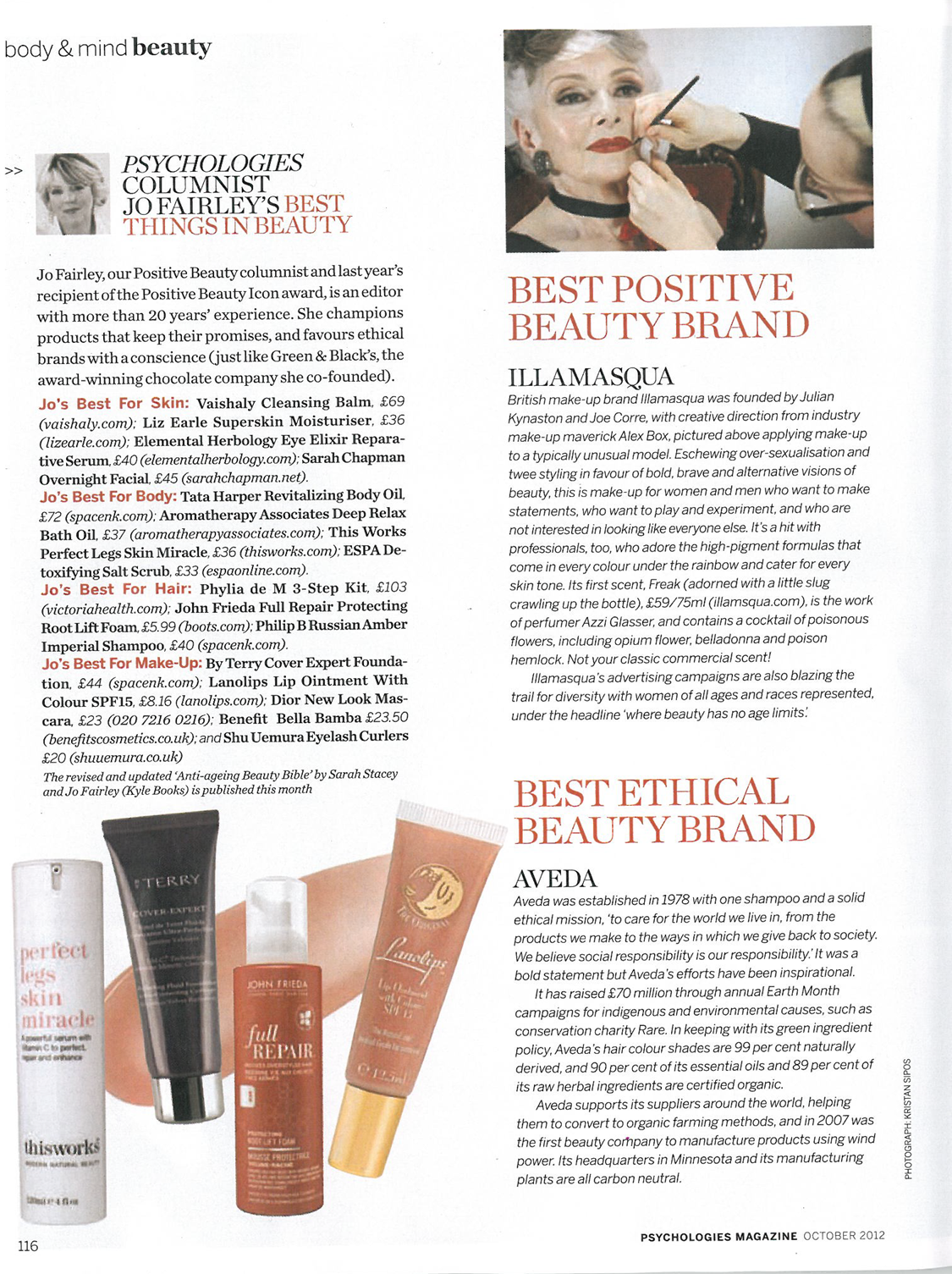 Glamour – '24 Shades Of Gorgeous' featuring Illamasqua Nail Varnish in Charisma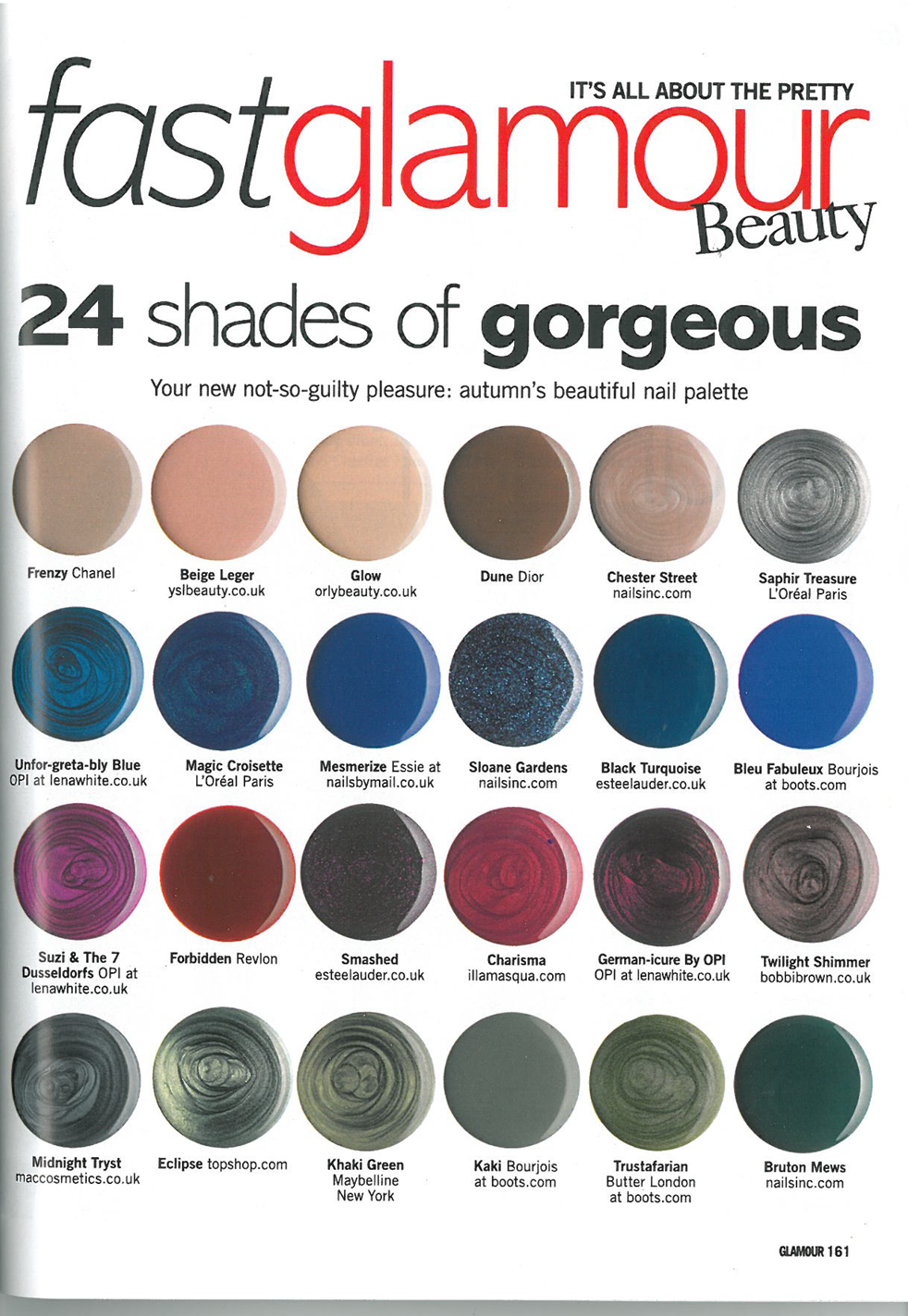 #
OK! – 'The Q Factor' featuring Illamasqua Generation Q Full Collection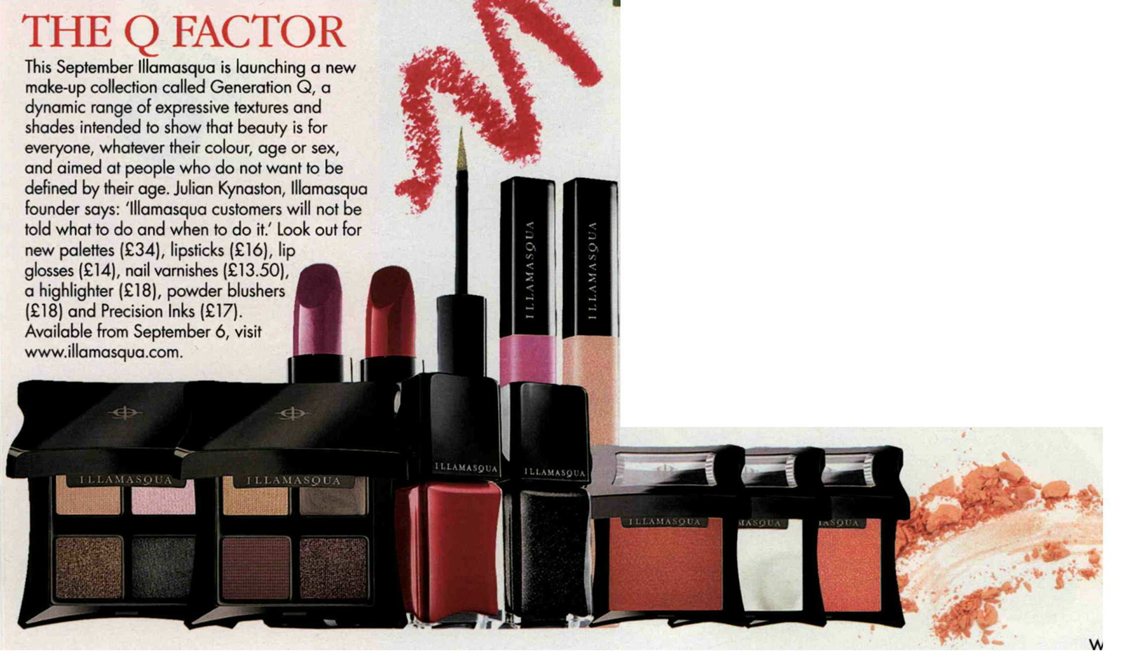 Now – 'Raunchy Reds' featuring Illamasqua Lipstick in Magnetism which was voted as the lipstick to brighten your skintone.
Rita Ora Tweet – featuring Illamasqua Complement Palette
"Thank you so much Illamasqua for my goodies!! Love them x"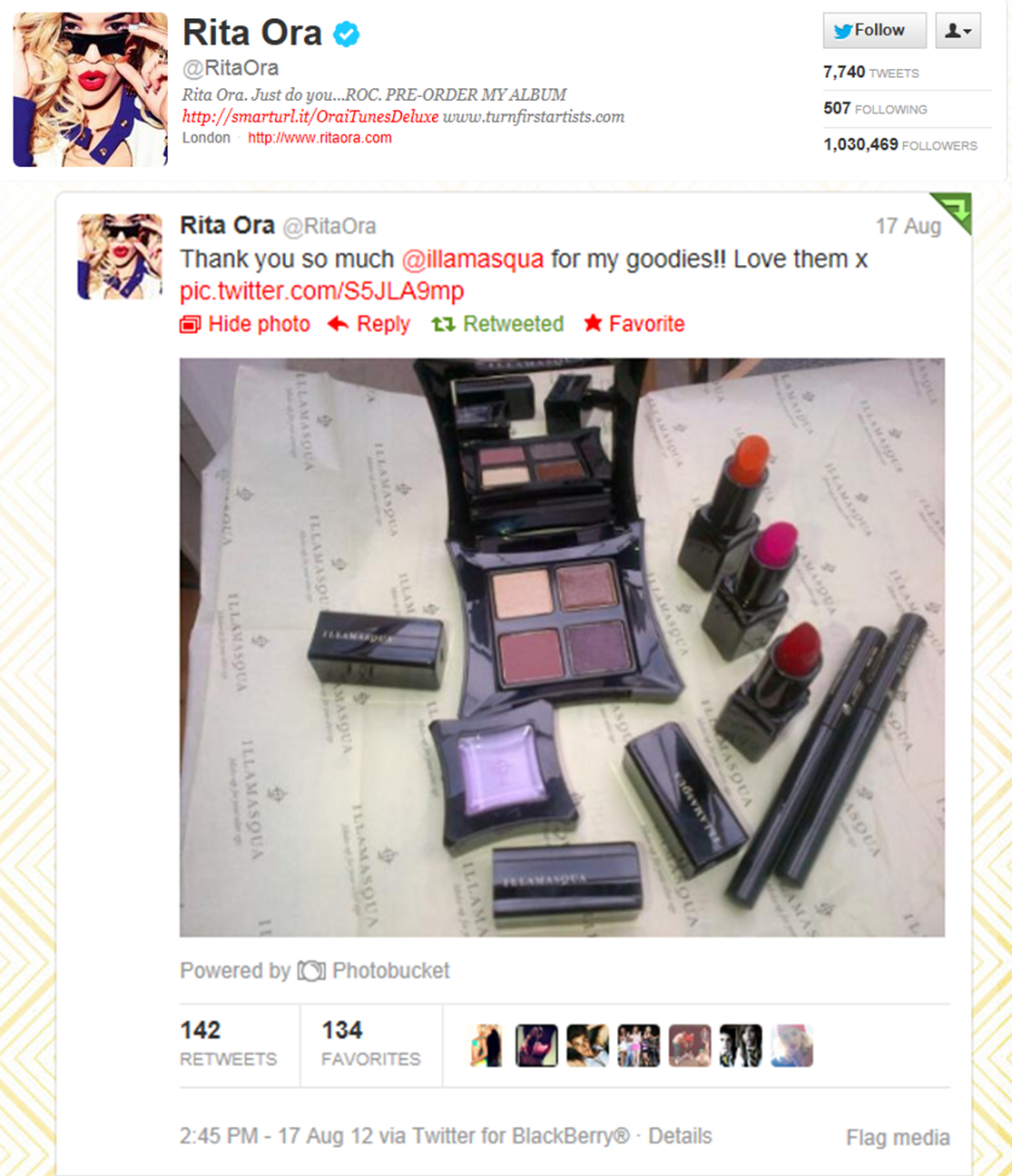 The Daily Telegraph – 'The New Direction, Make-Up That Defies Age' featuring Illamasqua Gleam Cream in Aurora
"Illamasqua is designed for those who do not want age to define them, to blend in or fade away. Illamasqua thinks we should be able to wear the make-up colours we like, even at an age when beige is considered the safe option."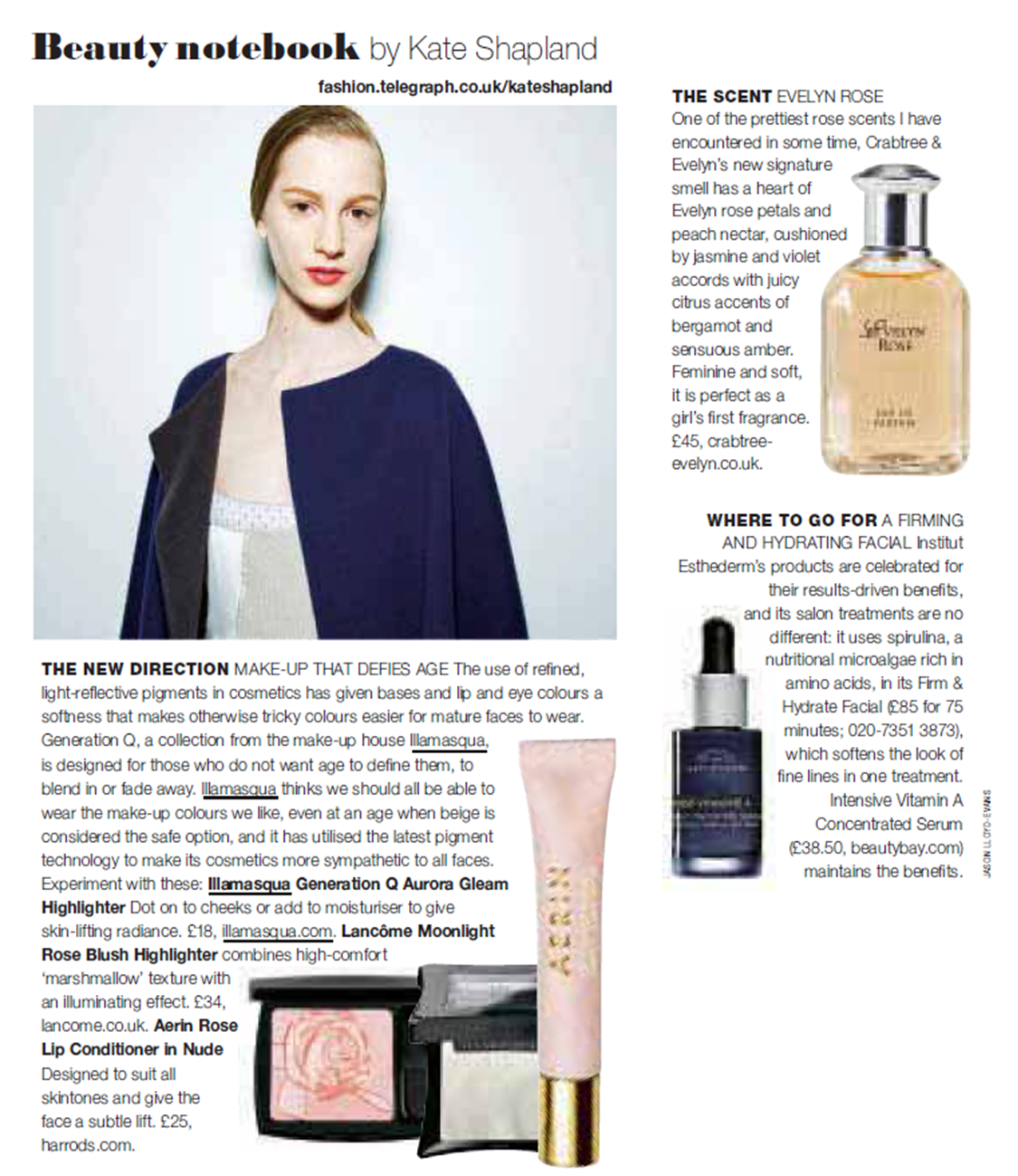 The London Evening Standard – 'The London Best, New Nail Shades' featuring Illamasqua Nail Varnish in Creator
'Starry black varish, Creator from Illamasqua'

So this is just a little snippet of what the press are saying so far but we'll be sure to keep you updated throughout the year.
What we are wondering though is.. what's your favourite piece of the collection and why?